Items tagged with 'Walmart'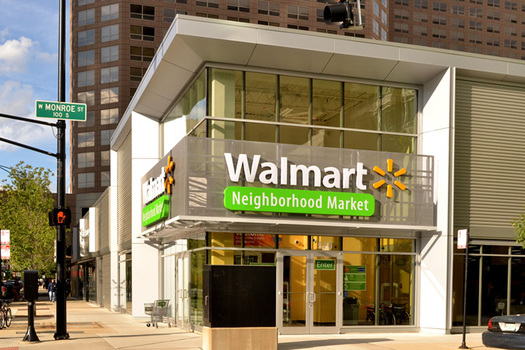 The Capital Region has one of the world's largest Walmart stores -- and soon, it will have one of the smaller ones, too.
Walmart announced today that the Mansion Square project in Niskayuna will include a "Walmart Neighborhood Market" -- a scaled-down supermarket version of the chain's traditional mega-mart. It will be first such store in the state. [Biz Review] [TU]
A Walmarket (we made that name up) offers "fresh produce, meat and dairy products, bakery and deli items, household supplies, health and beauty aids and a pharmacy." The company's website says the stores were designed as "a smaller-footprint option for communities in need of a pharmacy, affordable groceries and merchandise." The stores are about 38,000 square feet, which is roughly the same size as one of the small Price Choppers and about twice the size of the new Trader Joe's. (It's a little bigger than the new Honest Weight and the planned Whole Foods at Colonie Center.)
There are about 200 of these stores around the nation, and the chain appears to be pushing the format. Among the places they've recently opened: Georgia, Miami, and Orange County (California). [Atlanta Business Chronicle] [Miami Herald] [Orange County Register]
The idea of another Walmart doesn't really do much for us, but this smaller version could be a good sign.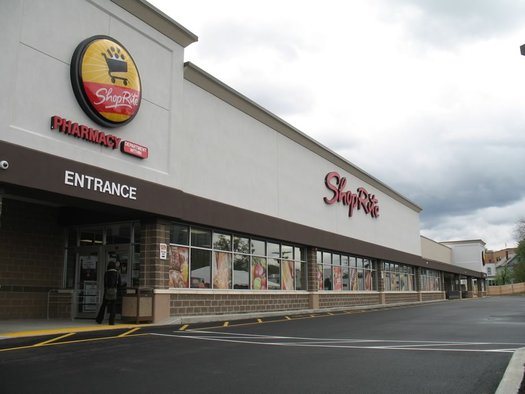 It's Supermarket Week again on AOA. All this week we'll have posts comparing, thinking, and talking about supermarkets. Hey, we all have to eat.
Yes, that grand tradition -- the Supermarket Showdown -- has returned. As we have for the past (gulp) four years, we price checked a basket of items across the local supermarket chains.
New this year: ShopRite.
Can it unseat Walmart, the four-time defending champ? And how have the other two players reacted to its arrival?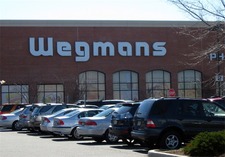 Not surprising: Wegmans was again the #1 ranked supermarket in Consumer Reports annual survey of its readers with a score of 88.
Number two? Trader Joe's (again) with a score of 86.
A lot of the other local chains didn't score that badly, though their ranks were a bit lower:
Hannaford ranked #19 (score 79) | Aldi #20 (79) | ShopRite #24 (78) | Price Chopper #30 (76) | Walmart #51 (69)
Fresh Market wasn't included in the rankings.
CR says the survey is a measure of "overall satisfaction" -- and differences of fewer than five points in a supermarket score are not meaningful. Also: "These findings represent the experiences of our readers, not necessarily those of the general population."
About Trader Joe's... A few people have asked if there's an opening date, yet. As of two weeks ago, the company said it still didn't have a date.
Earlier on AOA:
+ Albany ShopRite opening in April
+ Trader Joe's confirms Wolf Road location
photo: Flickr user chrstine592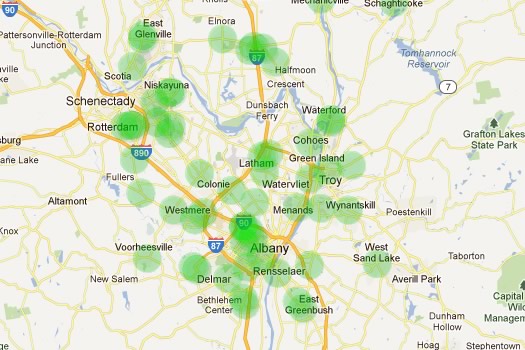 Prompted by a discussion earlier this week about chain supermarkets and food deserts, we figured it'd be interesting to see how supermarkets in the Capital Region are distributed geographically. It might give us a better sense of what sort of supermarket access there is for each part of the area.
The resulting map -- along with another map of officially designated food deserts -- and some quick discussion, after the jump.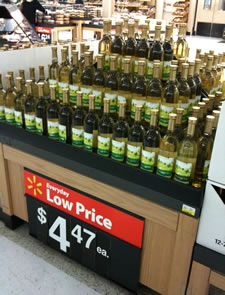 After stumbling across what looked like a wine display in the World's Largest Walmart, Emily emailed with what we can only imagine was some distress:
Walmart wine? Did some law get passed that I missed?
The short answer: no.
The longer answer is... uh... tacky.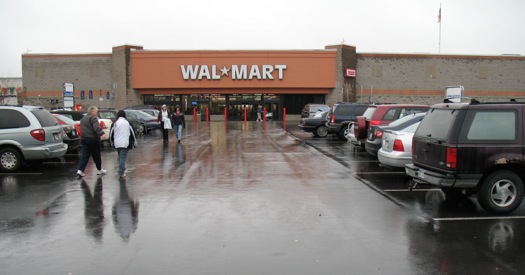 Our last supermarket price check was so popular, we decided to give it another go. But to shake things up a bit this time around, we decided to find out which store has the best bargains.
So we picked a "basket" of 20 items that come in both name brand and store brand so we could find out how much we could save by going generic. And to make things a little more interesting, we tossed discount market Aldi into the mix. Here are the results...
We were curious, so we decided to find out. AOA put together a "basket" of 40 items that we thought could reasonably end up in most shopping carts in any given week. Then we checked the prices of these items at Price Chopper, Wal-Mart and Hannaford. Here are the results: