Items tagged with 'housing'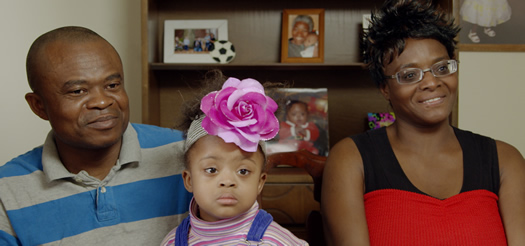 Capital District Habitat for Humanity will be premiering a short documentary about one of its homeowners tonight (Friday) at The Palace. The screening of Hope Defined is part of a Habitat fundraiser event that includes light fare and cocktails before, and dessert and coffee afterward. Tickets are $65.
We got a chance to see the mini doc, produced by Troy-based Aurora Studios, this week. It tells the story of Ugo and Angelina Ufomba and their struggle to find good, affordable housing in the area. After moving to the Capital Region from Germany -- where Angelina met Ugo while she was serving in the military -- they bounced around from family, to bad apartments, even to a homeless shelter, while dealing with unemployment and illness. And while the short film is basically a promo for how Habitat was able to help the couple -- they eventually become homeowners -- it also highlights how hard it can be to get a financial foothold when you're not starting with much, even if you're willing to work hard.
We hope Habitat eventually posts the short doc online. Because it's worth a watch.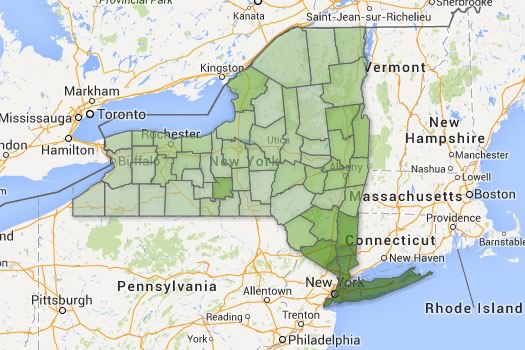 Later on AOA: Here's an updated look at New York's planned minimum wage increases and the housing wage. [2016 April]
____
The issue of the minimum wage -- and whether it should be raised -- has been been circulating recently, both here in New York State and nationally.
The Empire State minimum wage increased to $8/hour at the beginning of this year, and it's set to increase to $9/hr by the end of 2015. On the national level, the Obama administration has been pushing for the minimum wage to increase to $10.10.
One of the complications in talking about the minimum wage is that just tossing around the number lacks context for what that amount of money is actually worth, especially when it comes to necessities such as housing. Example: What sort of rent could you afford is you were making minimum wage?
But a recently released report tried add just that sort of context by looking at how the minimum wage in New York -- and every other state -- stacks up against what it costs to rent an apartment.
So, let's have a look at New York State and the Capital Region...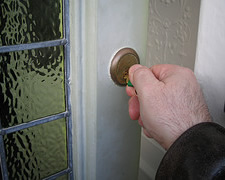 On his way out, Will emails:
I am selling my house and I will soon be without a place to live. I will be leaving the capital district in 5 months or so, so until then I'm looking for a decent place with a month to month lease. Can the readers offer any suggestions?
The Capital Region doesn't appear to have a thriving sublet market -- but it seems like there should be something out there for this type of situation.
Got a suggestion for Will? Please share!
photo: Flickr user Menage a Moi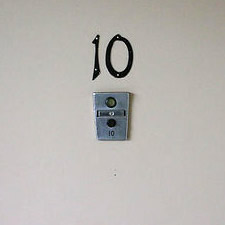 Brad emails:
I'm interning in Albany this summer and was wondering if you had any tips on to where to look for 1br sublets. I've been browsing craigslist for a few weeks now but really don't know of any other options.
I would like an area thats safe but I'm not too worried about how quite it is. It would be nice to be near bars and places to eat. I'm interning with the Devils hockey team (June through August) so you have an idea as to where I'll be everyday.
I've browsed craigslist but with not much luck. Do you know of any other sites to use to look for sublets?
The local Craigslist is kind of thin on sublets. And, you know, these days -- if not Craigslist, then where?
Got a suggestion for Brad? Please share!
photo: Flickr user Genista