Items tagged with 'housing'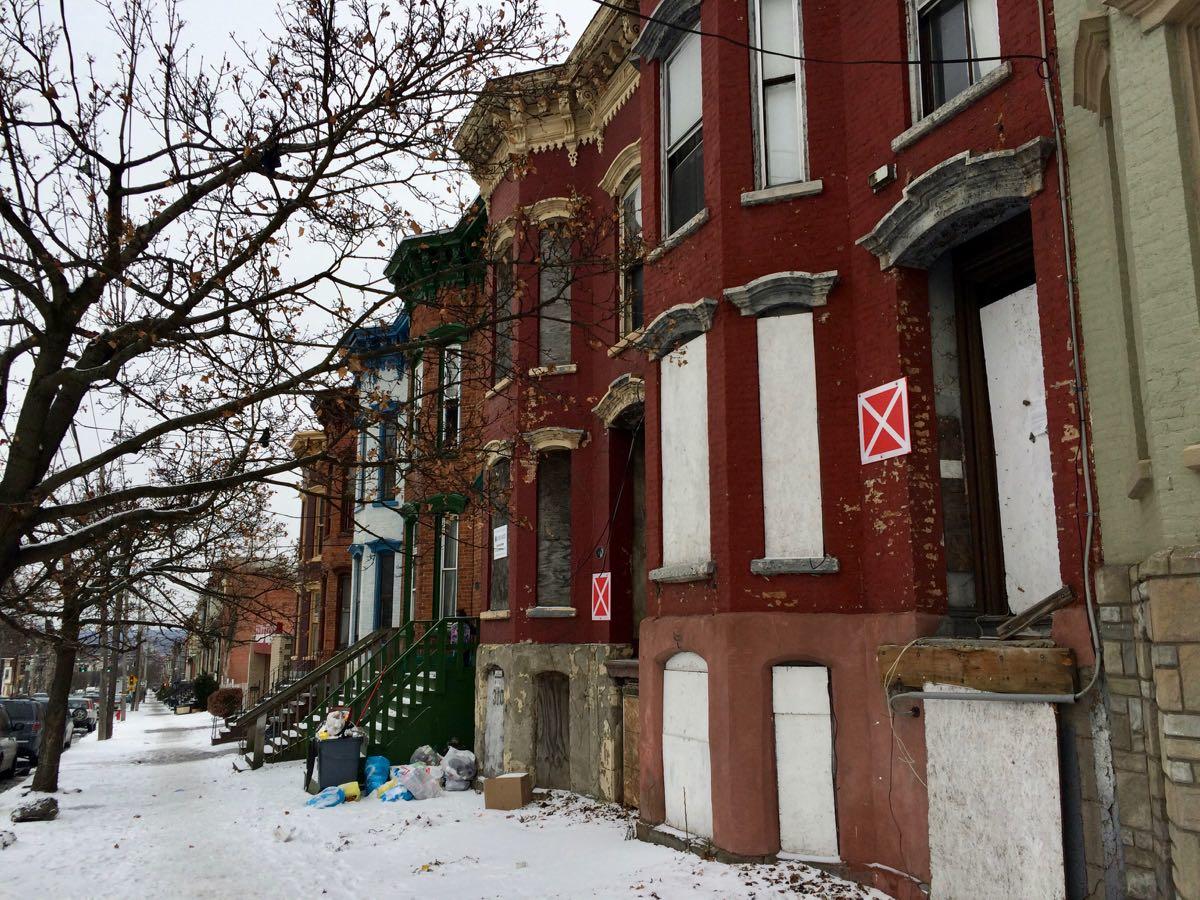 What's been clear: The city of Albany has a lot of vacant buildings.
What's not been clear: Exactly which buildings are vacant, and what's the actual total number of them.
But the city now has a new vacant building list, and it's probably the best, most accurate estimate in years.
It's part of a larger process to more proactively take on issues such as vacant buildings, code enforcement, and neighborhood development.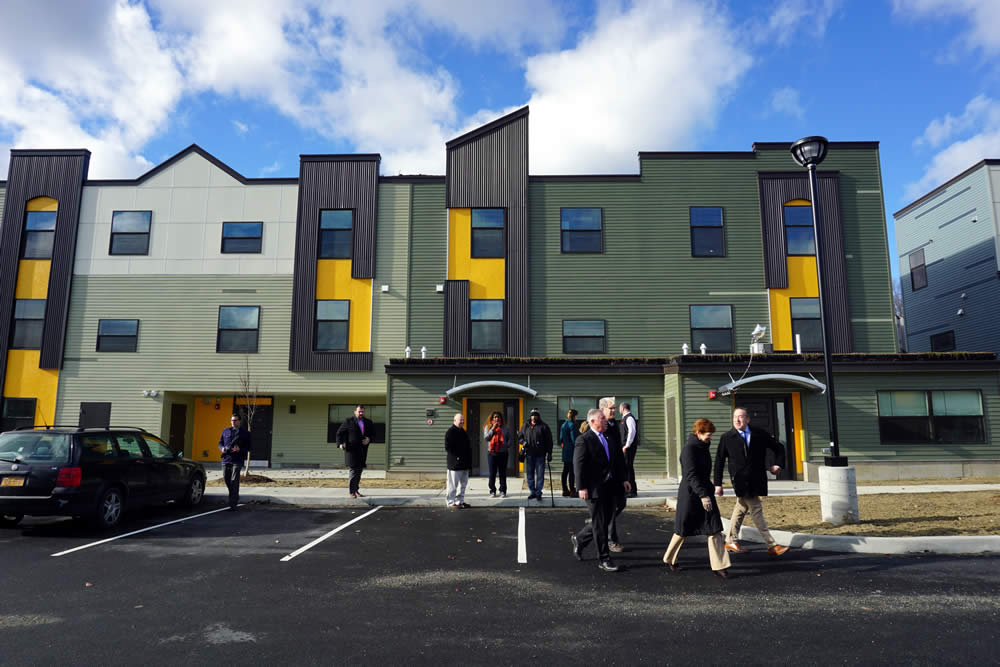 Construction on the first phase of the redevelopment of the Ida Yarbrough Homes in Arbor Hill is finished, the Albany Housing Authority formally announced this week.
The redevelopment project will ultimately include 137 newly-built units, and it's part of a plan to create mixed-income housing near downtown Albany.
Here's a quick look, along with a few bits about what's up...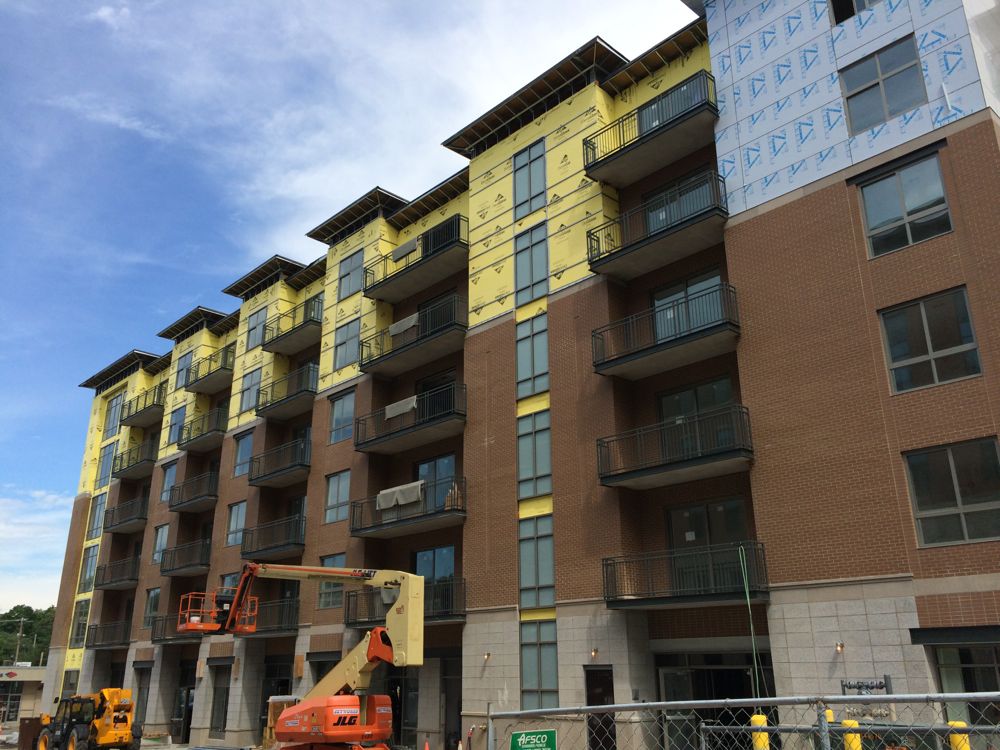 The city of Albany is currently experiencing a mini-boom in new apartment projects, as both old buildings are being redeveloped and new buildings are being constructed.
The agenda for the planning board meeting this month (Thursday night) alone includes five large projects that include residential. Those projects represent more than 700 new apartment units.
These projects -- and others like them -- have gotten all sorts of responses from people, ranging from enthusiasm to opposition. If anything, though, it seems there's just a lot of skepticism about what's going on. Why so many apartments? Why are they so expensive?
It turns out that a lot of what's happening in the city of Albany fits in with some broader national trends. That's one of the things we took from a new report out this week, which includes a bunch of interesting bits that shed some light on Albany's apartment boom.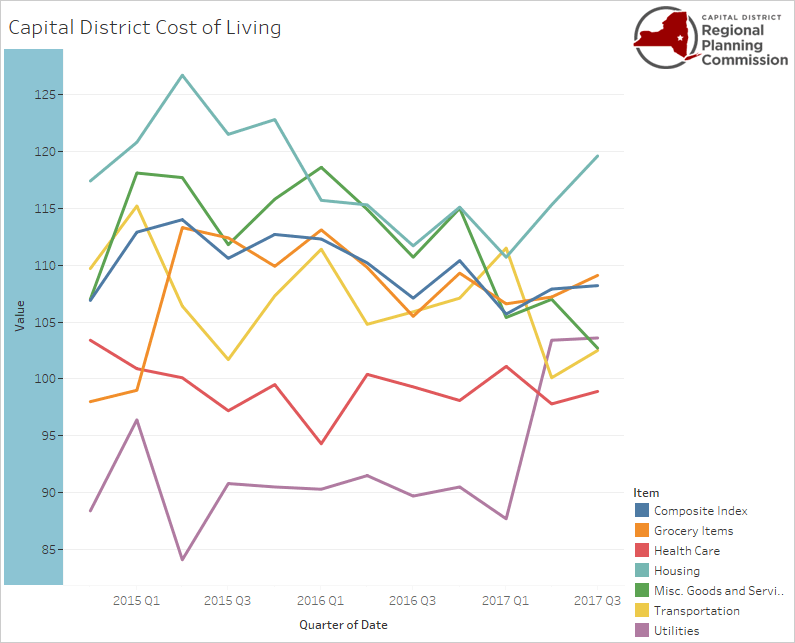 Speaking of residential develop and rents and related whatnot...
+ The median gross rent for Albany-Schenectady-Troy metro area was $931 (+/-21) in 2016, according the Census Bureau*. In the city of Albany it was $895 (+/-29). That is, half the rents (plus utilities if not included) were above that mark and half were below.
+ In 2007, the median gross rent for the Albany metro was $779 (+/-18) and for the city of Albany $746 (+/-37). The 2016 rent levels mentioned above are an increase of almost 20 percent in both cases. That increase outpaced general inflation for the United States -- if both had risen at the pace of general inflation, they would have been at $900 and $862.**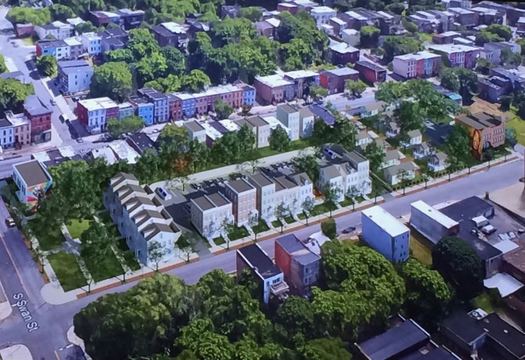 Sheridan Hollow is one of Albany's oldest neighborhoods. And throughout much of that history, the neighborhood has repeatedly been overlooked, bypassed, or excluded. It's gotten the short end of the stick many times.
But in recent years the neighborhood tucked into the center of Albany has added new, affordable housing and mixed-use space, and it appears to be gaining some positive momentum.
How to keep that going was one of the central questions in a recent week-long intensive look at the neighborhood, an extension of the city's Rezone Albany initiative. Consultants were in town studying the neighborhood, talking with people, and imagining new possibilities -- which they presented at a public meeting last Thursday.
Here's a look at what they came up with. (Are there renderings? You know there are renderings.)
The first units in the first phase of the Ida Yarbrough Homes redevelopment in Arbor Hill are set to start renting this September. And the second phase of the Albany Housing Authority project made its first appearance before the Albany planning board last week.
Affordable housing has been a hot topic in Albany this year, and any new project in that vein is notable. But the Ida Yarbrough redev is interesting for a few reasons beyond that...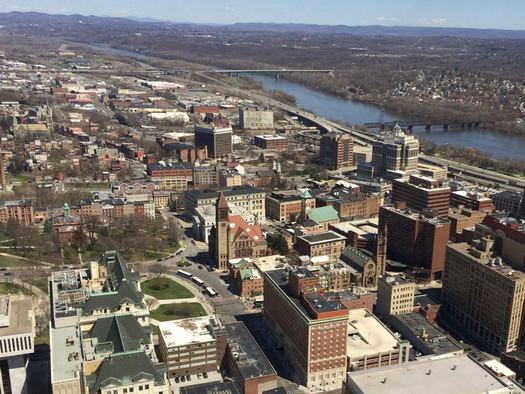 Update: The Common Council approved the Rezone Albany package 12-3. More to come.
____
Rezone Albany -- the big overhaul of Albany's zoning rules that's been more than two years in the making -- is in line to be approved by the Common Council Monday evening.*
The project has touched on a bunch of topics that routinely get people talking, such as: What sorts of businesses can open where? How late can they be open? How can old buildings be adapted for new uses? How can neighborhoods suffering from disinvestment gain new life?
And near the end of the process the issue of affordable housing became a hot topic of discussion as it related to Rezone Albany -- specifically a requirement added as an amendment at the last moment that will require developers to set aside a certain number of affordable units in some projects.
As people have tumbled this topic -- known as inclusionary zoning -- they've had a lot of questions about this will work. We've seen them in comments here on AOA, on social media, and we've had people ask us in person.
So here are some answers. (And, well, also some more questions.)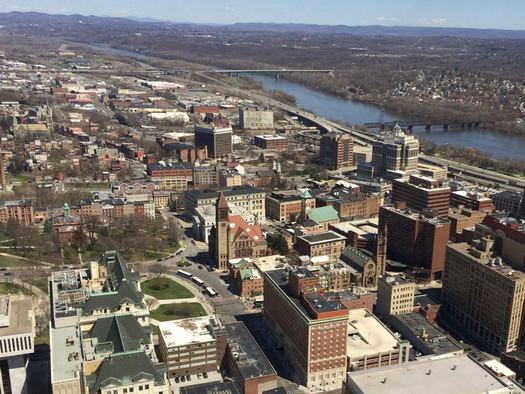 What can the city of Albany do to encourage more affordable housing?
That's the question at the center of a debate that continues to simmer as the city heads toward the approval of the huge overhaul of its zoning, a process that touches on all sorts of important topics. What sorts of businesses can open where? How late can they be open? How can old buildings be adapted for new uses? How can neighborhoods suffering from disinvestment gain new life?
This current debate is focused on something inclusionary zoning, a proposal in which developers would be required to include affordable housing units in some developments.
Here's a look at what that would involve, along with a bunch of thoughts about housing in the city.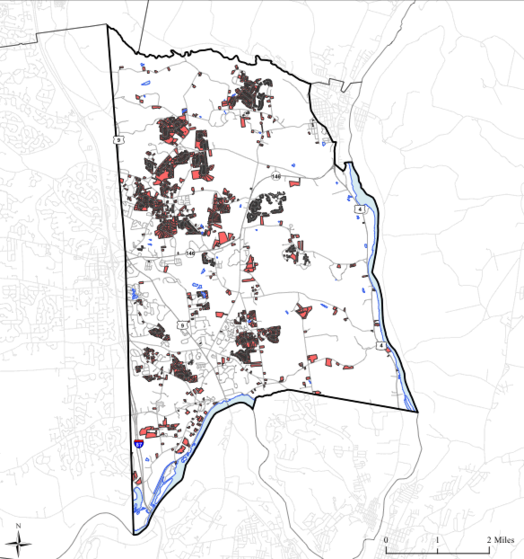 The Capital Region county that's the most different from the other three core counties? That's probably Saratoga County. And here's (another) bit toward that case...
Of all the single-family homes built in the Capital Region core between 1995 and 2015, almost half were in Saratoga County.
That's from the Capital District Transportation Committee and the Capital District Regional Planning Commission, which have posted a series of new "community growth profiles" for each of the core's 56 cities and towns:
Between 1995 and 2015, more than 35,111 single family homes were built in the four county Capital District Region on lots totaling 55,928 acres. The majority of single family home growth occurred in Saratoga County with 49% followed by 25% in Albany, 15% in Rensselaer, and 10% in Schenectady. As of 2015, there are 209,730 single family homes and 378,947 housing units overall in the region. And, approximately 214 miles of new roads were built between 2005 and 2015, of which 21% included sidewalks.
The town of Halfmoon is a prime example of the population and housing growth in Saratoga County. Between 1990 and 2015, the town went from 6,125 housing units to 11,060 units, according to its profile.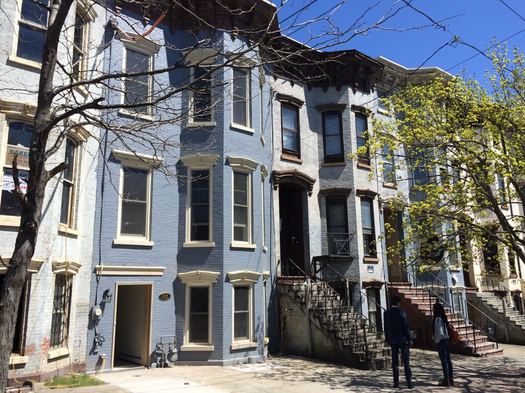 The city of Albany is offering $50,000 to people looking to take on the challenge of fixing up a vacant building and putting it back to use.
Kathy Sheehan mentioned the initiative -- the aptly-titled Vacant Building Rehabilitation Program -- during her state of the city address early this year. And on Tuesday the city released the details of the program, which is backed by $1 million.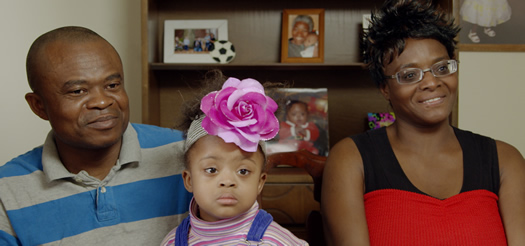 Capital District Habitat for Humanity will be premiering a short documentary about one of its homeowners tonight (Friday) at The Palace. The screening of Hope Defined is part of a Habitat fundraiser event that includes light fare and cocktails before, and dessert and coffee afterward. Tickets are $65.
We got a chance to see the mini doc, produced by Troy-based Aurora Studios, this week. It tells the story of Ugo and Angelina Ufomba and their struggle to find good, affordable housing in the area. After moving to the Capital Region from Germany -- where Angelina met Ugo while she was serving in the military -- they bounced around from family, to bad apartments, even to a homeless shelter, while dealing with unemployment and illness. And while the short film is basically a promo for how Habitat was able to help the couple -- they eventually become homeowners -- it also highlights how hard it can be to get a financial foothold when you're not starting with much, even if you're willing to work hard.
We hope Habitat eventually posts the short doc online. Because it's worth a watch.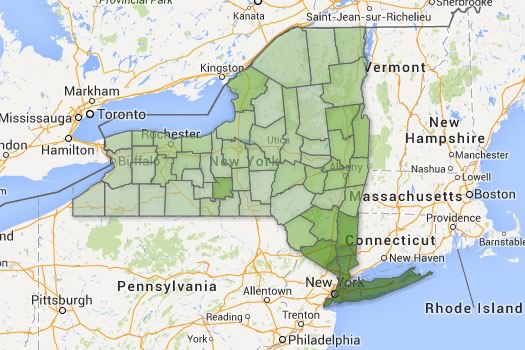 Later on AOA: Here's an updated look at New York's planned minimum wage increases and the housing wage. [2016 April]
____
The issue of the minimum wage -- and whether it should be raised -- has been been circulating recently, both here in New York State and nationally.
The Empire State minimum wage increased to $8/hour at the beginning of this year, and it's set to increase to $9/hr by the end of 2015. On the national level, the Obama administration has been pushing for the minimum wage to increase to $10.10.
One of the complications in talking about the minimum wage is that just tossing around the number lacks context for what that amount of money is actually worth, especially when it comes to necessities such as housing. Example: What sort of rent could you afford is you were making minimum wage?
But a recently released report tried add just that sort of context by looking at how the minimum wage in New York -- and every other state -- stacks up against what it costs to rent an apartment.
So, let's have a look at New York State and the Capital Region...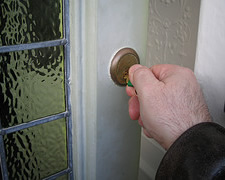 On his way out, Will emails:
I am selling my house and I will soon be without a place to live. I will be leaving the capital district in 5 months or so, so until then I'm looking for a decent place with a month to month lease. Can the readers offer any suggestions?
The Capital Region doesn't appear to have a thriving sublet market -- but it seems like there should be something out there for this type of situation.
Got a suggestion for Will? Please share!
photo: Flickr user Menage a Moi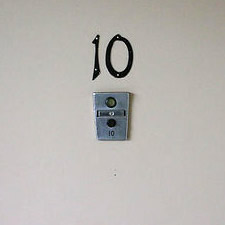 Brad emails:
I'm interning in Albany this summer and was wondering if you had any tips on to where to look for 1br sublets. I've been browsing craigslist for a few weeks now but really don't know of any other options.
I would like an area thats safe but I'm not too worried about how quite it is. It would be nice to be near bars and places to eat. I'm interning with the Devils hockey team (June through August) so you have an idea as to where I'll be everyday.
I've browsed craigslist but with not much luck. Do you know of any other sites to use to look for sublets?
The local Craigslist is kind of thin on sublets. And, you know, these days -- if not Craigslist, then where?
Got a suggestion for Brad? Please share!
photo: Flickr user Genista