Items tagged with 'fall'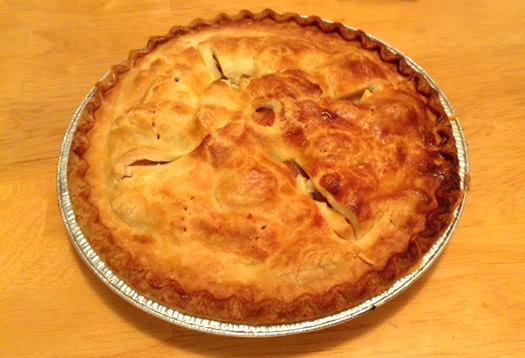 By Jeff Janssens
I know what you're thinking: "Apple pie? From a farm near Hudson?"
Apple pie is almost always at least good. And the best is inevitably made by your grandmother.
So why am I bothering?
Because I've come across a pie that is excellent in all regards. Every individual element -- the crust, the fruit, the filling -- is worth raving about.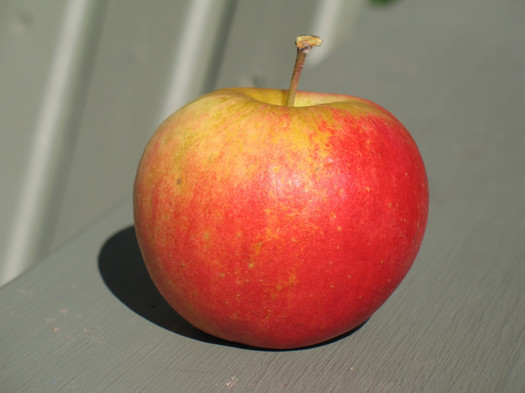 5. Honeycrisp
A popular pick. And its ability to grow in colder climes is admirable. But some real talk: Honeycrisps are sweet and little else. They lack complexity. It's like they're just a bit too eager for you to like them. And have you seen the gargantuan size of some of the apples in stores lately? Too much. Let the masses eat Honeycrisps -- you can do better.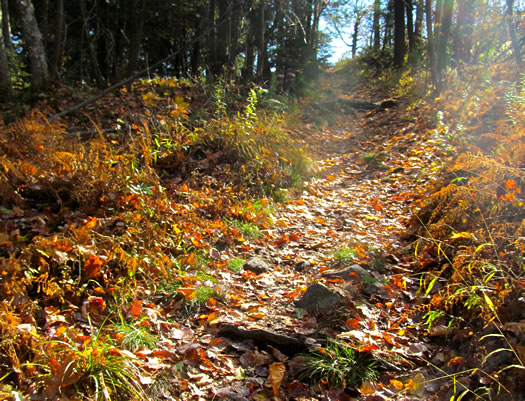 By Casey Normile
Autumn in upstate makes almost everything more beautiful. The leaves change colors and all of the sudden you notice that the exit you take on the Thruway isn't just a dingy road, it's a gorgeous sun-soaked landscape.
But while you can enjoy the fall colors all over, the best views are, indisputably, in the woods. So if you really want to enjoy the autumn landscapes, take a hike.
Fall hiking isn't always like looking through an L.L. Bean catalog. You have to be prepared for almost any weather. Hiking in the fall means you can park at your trailhead in the warm sun, find yourself trudging through mud halfway through, and then find ice and snow on the summit. So prepare for sun, rain, mud and snow. Especially after this month's rainfall, be ready for some wet trails.
But there are some great perks to fall hiking. Hiking in the summer usually means black flies, mosquitoes and walking through spider webs for most of the day. But in the fall, you're insect free! It's also great because the temperature is very hike-friendly. It's right between summer's 80-degree-sun-burnt-dehydrated weather and winter's biting-cold-can't-feel-my-toes weather.
Here are a few good options for fall hikes...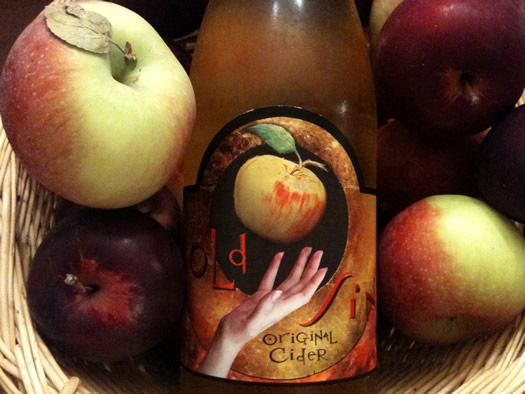 By Daniel B.
It's fall and we are in apple country. Huzzah! These are the golden months of life in the Capital Region.
While this year's apple crop may have suffered greatly from the mild winter, the early thaw, the spring frosts, hail, and drought, that shouldn't keep you from making the annual pilgrimage to an apple orchard.
There are apple cider donuts, of course -- a glorious treat that are best enjoyed as close to the source as possible. But there are some orchards that also offer other, more unusual, products from apples.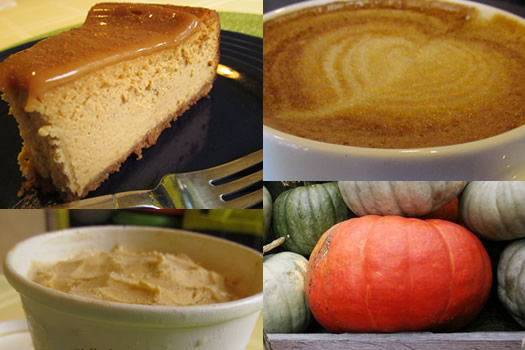 By Casey Normile
It's everybody's favorite season!
No, not fall -- pumpkin season.
It seems that as soon as the air gets a chill, we begin to see pumpkin everything -- breads, pies, soups, ice creams, beer. You can't toss a gourd without hitting something made with pumpkin. So, what to try first?
Here are some favorites to maximize your pumpkin enjoyment this fall.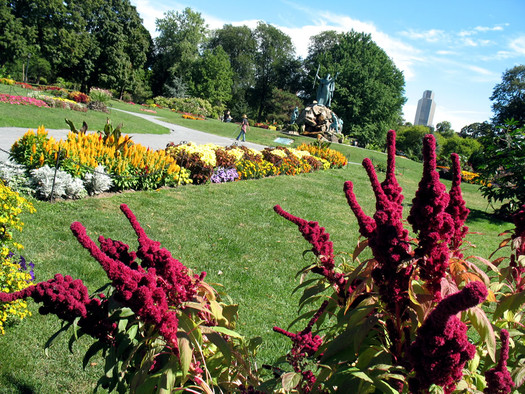 Breaking news: The late summer/autumn flowers in Washington Park are beautiful this year.
Related news: Does anyone know the name of those weird plants in the foreground? They're kind of alien in a wonderful way. (Another photo post jump.)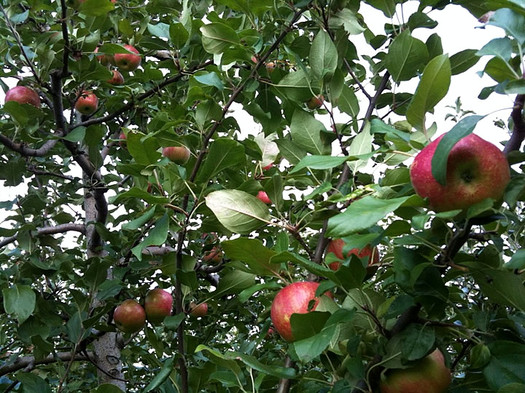 By Casey Normile
The last days of summer usually mean the start of apple picking season in the Capital Region. But this year's warm winter, as well as April frosts and summer hailstorms, have forced many farms and orchards to choose whether to open to fall crowds at all.
"For some farmers it was the hailstorms, for some it was hailstorms and the frost, and for some it was the hailstorms, frost and the drought," said Gillian Sherington, owner of Smith Farms in Hudson. "You name it, we had it."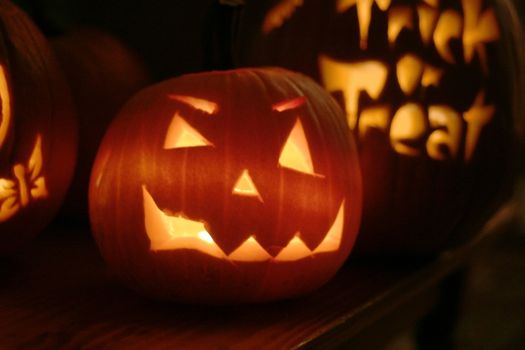 By Bennett Campbell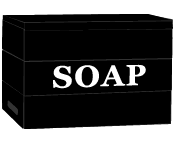 Maybe it has to do with being born in October, but fall has always been a special season to me. In the span of just a few weeks our environment undergoes profound change, and with it my spirit.
Fall days are inescapably tinged with the expectation of winter. It instills a kind of fear in me, a fear of passing time, urging me to finish the year's forgotten plans. The untaken day trips, the long and intimately boozy nights with friends, the mornings awoken in the wilderness, that last outdoor picnic, the lazy afternoon flânerie.
Yet whether or not I accomplish any of it, year after year I swim happily and languidly through the fall, landing contentedly in winter and ready for the respite that harshest of seasons brings.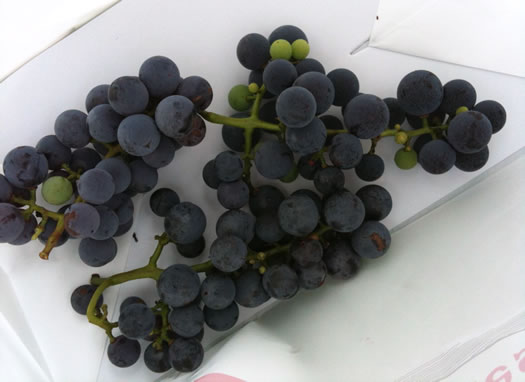 We were at Samascott Orchards this past weekend stocking up on apples when we noticed they also had concord grapes available for pick-your-own. We walked over to rows of vines and that's when it hit us: the strong aroma of grape -- and not just grape, but grape.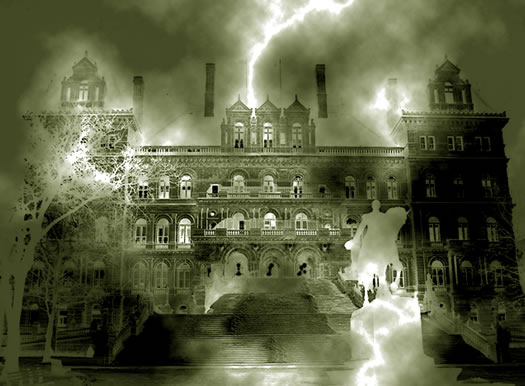 Registration is now open for the popular Capitol Hauntings Tour. From the blurbage:
Does the night watchman who died in the Capitol fire of 1911 still make his rounds?
Which two United States Presidents visited the Capitol after they died?
What happened to the "lost" Capitol murals and their eccentric artist?
Does the secret demon carved in stone hold a Capitol curse?
Come to the New York State Capitol for a special tour that explores these questions and other legends connected with this historic building.
The tours are free, but you have to register for them (you can do it online this year). And the slate fills up quickly. The first tour date is October 11 (a Tuesday) and they run Monday-Friday until Halloween.
Update: The Albany Trolley's ghost tours will also be back this year. They start in mid-October.
Earlier on AOA: Capital Region haunts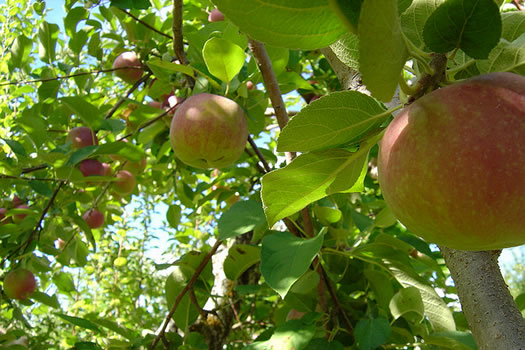 We're right in the middle of prime apple picking season in upstate New York. So we've pulled together a map/listing of places in the Capital Region where you can pick your own.
Of course, apple picking isn't just about apples -- it's also about cider donuts (of course). So we've also noted which orchards are selling those, plus a few other bits of helpful information.
Is there a place you like to go that's not listed? Please share in the comments on this post. We'll add it.
photo: Flickr user Random Tree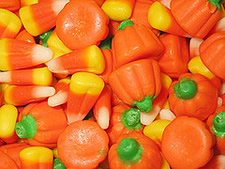 As part of the OK Go show giveaway earlier this week, we asked people about their favorite Halloween candy.
So we thought it would be fun to see how the "bag" of Halloween candy, based on the responses, stacks up. Here are the results. (The numerical counts are also after the jump.)
We gotta say, we're a little surprised by the weak showing for such Halloween mainstays at Butterfingers and Nerds. And no Skittles?
Also, this candy corn fixation has really gotta stop...
By the way: Congrats to the drawing winner, Karen -- she and a friend are going to see OK Go tonight at Northern Lights.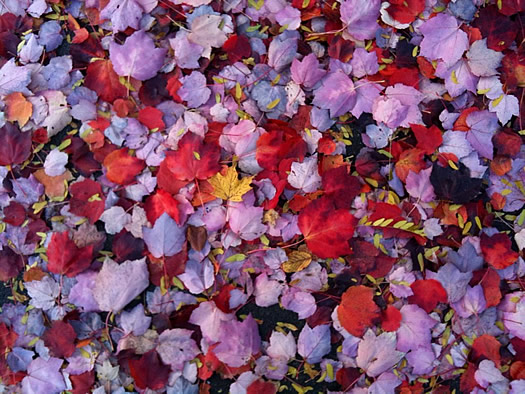 For no other reason than the fact that Tuesday included some gorgeous fall weather. (Mike had the right idea.)
It looks like Wednesday's going to be rainy, but Thursday and Friday look OK (though cooler). Here are some nice autumn walks. And waterfalls aren't so bad in the fall, either.
Earlier on AOA: Leaving a mark