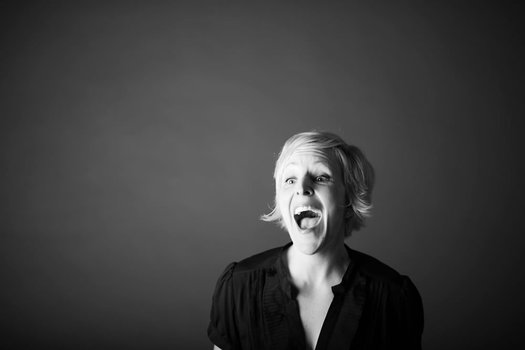 Gifts and giving are on most everyone's mind this month. So we're asking people to share some thoughts on presents, past and present, charities, and wishes for the next year.
We wrap things up with SarahNicole Mahoney. She's AVP of client services at Creative Communication Associates, wife of author Dennis Mahoney, and mom of Jack and Bones.

What gifts would you like to get this year?
If reality weren't an issue, a day spent with with my grandparents, Mario and Angie, would be the only item on my list.
If, however, I must live in the real world I would have to say a quarter sleeve of new ink from Kara at Lark Tattoo would be lovely.
What gift would you like to give this year?
I have a remarkable number of friends and family who are living with especially trying struggles right now. I wish I could give them an hour of peace.
What charity would you like to support?
The refugee situation is insufferable. It's pure selfishness that enables its existence. My husband and I will be donating to an aid organization in place of exchanging gifts with each other this year.
What is your most memorable gift?
A magnificent Victorian dollhouse that my father and teenage brother built from scratch and meticulously decorated after I went to bed over the course of many weeks. From several hundred pinky nail sized shingles on the roof, to the 16 individually wallpapered rooms with customized framed art on the walls, down to the full-course silverware box in the dining room and even tiny toilet paper roll in the bathrooms. It was glorious.
What is your wish for the New Year?
To live more by the campsite rule to "Leave things better than you found them." That, and to continue to let go of the little things that don't really matter, and pay more attention to things that do.
Life is mercilessly short. I don't want to fritter it away with a cacophony of anxiety and stress about small stuff that is just noise.
____
Compiled by Deanna Fox.
photo: Beth Mickalonis, Flyer Squad Photography
More holiday gifts 2016
+ Jamel Mosely
+ Nicki Brown
+ Paul Curran
+ Kim Neaton
+ Jeff Smith
+ Aray M. Till
+ Jeff Krenn
+ Jennifer Maher
+ Rob Handel
+ Amy Klein
+ T.J. Kennedy
Hi there. Comments have been closed for this item. Still have something to say? Contact us.