Items tagged with 'awesomeness'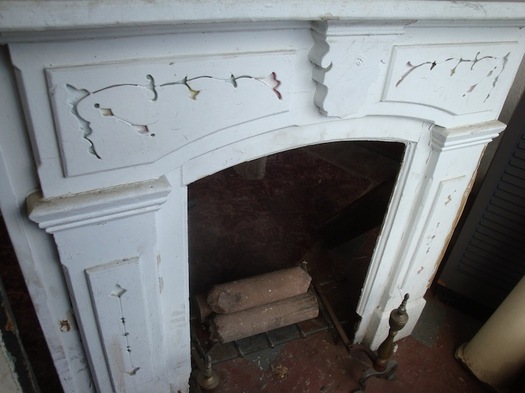 By Akum Norder
It's spring. It's time to renew. We open the windows, blow four months of dust off the bookshelf, and say aloud what we've all been feeling: "I'm tired of this place."
So what happens next?
A visit to the Architectural Parts Warehouse in Albany can provide inspiration for reinventing your house and garden -- and maybe in ways you don't expect.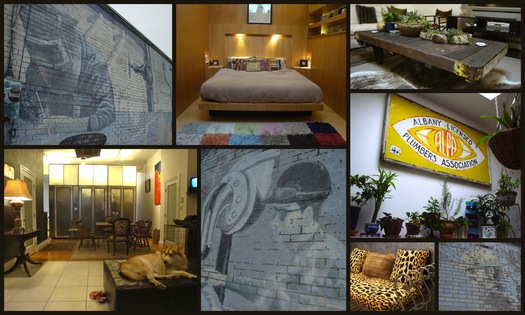 By Akum Norder
It's an understatement to say that Will Vosecek has a vision for real estate. He sees a house through the lens of what it could become, with an eye for how to use a space to its best advantage.
As a realtor with Keller Williams in Delaware Plaza, he tries to bring that eye to helping clients find a space that fits their lives. And for his own residence? He turned a run-down Plumbers' Association hall into one of Albany's coolest homes.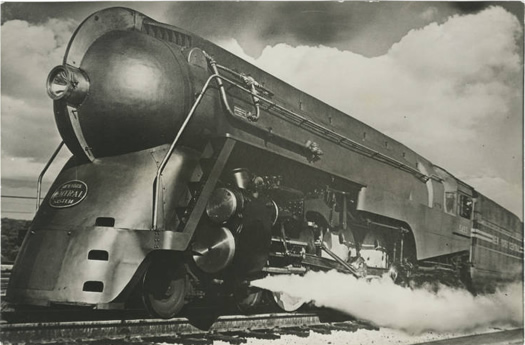 We came across this photo today while getting Carl's piece about the Livingston Ave Bridge together. It's a locomotive from the old New York Central railroad -- the railroad organized by Erastus Corning (the great grandfather of the longtime mayor of Albany).
We love the sleek vintage futurism of the locomotive's design. It looks like a rocket ship from an old Flash Gordon flick.
The engines were designed by Henry Dreyfuss, one of the celebrity industrial designers of the 1930s and 40s. Among Dreyfuss' many notable designs is the classic "Lucy" telephone.
This streamlined engine design (the "Hudson") went into service in 1938 after being manufactured in New York Central's huge West Albany yard (the engine under the hood was produced by Alco in Schenectady). The stylish locomotives powered the famous 20th Century Limited line.
If/when New York ever gets high-speed rail, we kind of hope the engines look this.
photo: Robert Yarnall Richie via Southern Methodist University, Central University Libraries, DeGolyer Library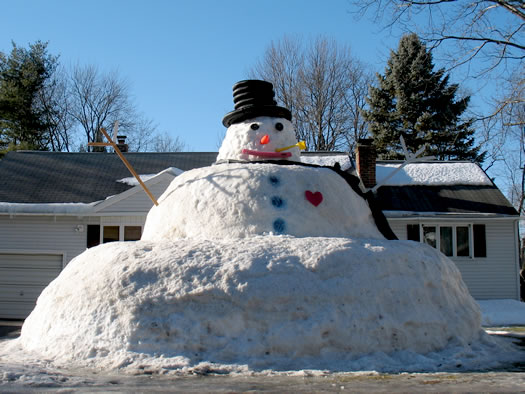 Jeff emailed us the other day: "I just wanted to let you guys know that my neighbor built a snowman that is about a 1 1/2 stories high in his front yard."
Uh, what? We have to see this.
So we took a swing through Jeff's neighborhood in Guilderland. And, yep, that's a huge snowman -- easily the biggest we've ever seen.
As it happens, the Gazette also heard about the frosty giant and talked with the builder. As Scott Leininger said in the story published today: "We just decided to build a snowman bigger than anyone else in town."
There are more photos after the jump.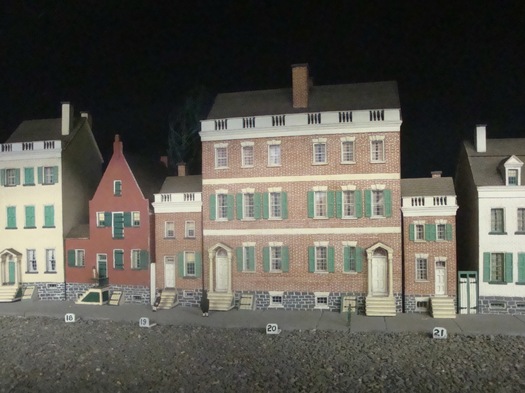 By Akum Norder
A history-minded person might wonder, "So what was North Pearl Street like in, say, 1800?"
An industrious researcher might use old documents to make a chart showing who lived where.
Paul Schrodt wondered, then researched, then built detailed miniatures of every building and labeled them with information on how the building was used in that era -- what items were sold there, who lived there, details of that person's history.
Schrodt did eight miniature models of Albany buildings and streetscapes. They took him 36 years.
Here at AOA we love things that are 1.) odd, 2.) delightful, and 3.) local. With Schrodt's models -- housed in the Albany Heritage Area Visitors Center -- we hit the trifecta.
You might have noticed: There's a lot of snow outside.
Most of us shovel the walks and do our darnedest to ignore the rest of it. But did you ever wonder: "Hmm, what could I be doing with all this snow?
Here's your answer.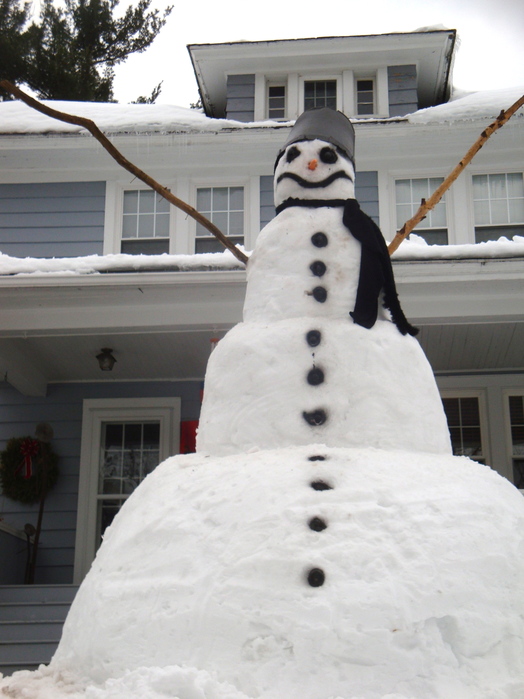 Spotted on Brookline Ave. in Albany. Well, maybe "spotted" isn't the right word -- more like "gaped at" or "cowered under."
The creator of this colossus is local artist Jason Schultz. Jason works in a variety of media -- metalwork, painting, carving. And snow. He builds a mega-sized snowman every year.
Just think: Your yard, too, is an unassembled snowman. Get to it.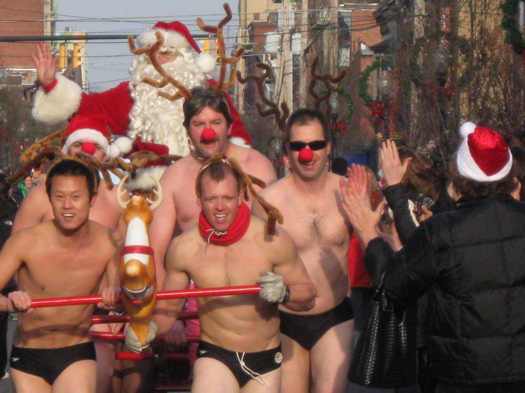 Updated Monday at 8 pm
This year's Santa Speedo Sprint once again proved the scantily-clad Santa dash is one of the most fun events of the year. It's so great to be in a crowd where so many people are smiling.
And last we heard, ASAP had raised $20,000 for the Albany Damien Center!
Many photos are after the jump.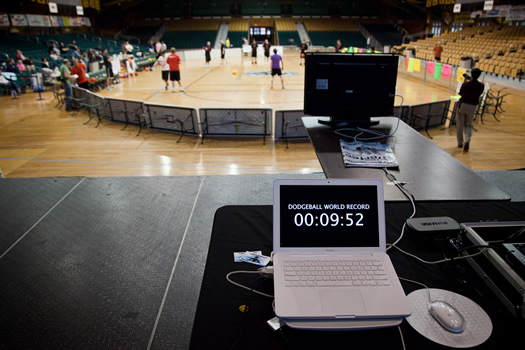 The world record dodgeball match at the Washington Ave Armory finished up late this afternoon. The two teams -- Albany Dodgeball and Hometown Dodgeball -- smashed the record by playing for 31 hours, 11 minutes and 13 seconds.
Sebastien's posted a photoset from the finish. And Joe has a set from the 16-hour mark, including some stats (deodorant applications: 2).
photo: Sebastien B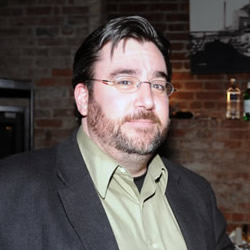 Today. At the Lionheart in Albany.
Really. It's true. Yes, you.
Here are the details.
We'd like to nominate Sandor for mayor.
Update: Albany Jane says the get together was "fun goodness."