Items tagged with 'small business'
In the works for the space next-door to the Spectrum: Delaware Supply, a bar focused on craft beer.
Owner Colin Pratt got a conditional use permit for the project approved by the Albany planning board Thursday night.
Here are a more few bits about what's in store...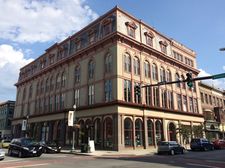 The Troy Small Business Summit returns for a second year on October 17 at the Tech Valley Center of Gravity. The event includes talks and breakout sessions about various aspects of running a business. Blurbage:
The formal program includes a 'Troy Gaming Industry' panel discussion with Guha Bala, President of Velan Ventures and Steven Flenory, Head of Studio for WB Games New York.
This year's summit features extended breakout programming, an expanded two tracks of group breakout sessions from local and regional experts in marketing, human resources, and restaurant entrepreneurship, led by Francesca LoPorto-Brandow of GreyCastle Security, Danika Atkins of Excelsior College, Heidi Knoblauch, owner of Plumb Oyster Bar, and Aneesa Waheed, owner of Tara Kitchen.
Following the breakout sessions will be a group presentation about "Navigating Uncharted Territory in Small Business" which will go over information regarding the pipeline for small business in Troy, including business and financial planning, location and lease structure, navigating local regulations, and ultimately the awareness the local resources available to help make your business a success.
The summit will also feature a keynote address from Sinclair Schuller, CEO of Apprenda.
The events are from 10 am-5 pm that day, which is a Tuesday. It's free to attend, but space is limited -- you can register online (see link above).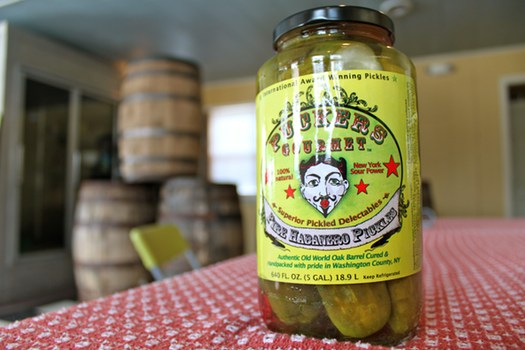 This could be interesting and helpful: The Cornell Cooperative Extension Saratoga County has a workshop for food entrepreneurs -- "Recipe for Success" -- lined up for March 23. Blurbage:
If you're thinking of making and selling a favorite recipe, or even if you already have a small food business, the presenters of this program can give you guidance. Their experience and expertise in licensing a food product, processing, packaging, marketing, pricing, and selling are an invaluable resource. The program also includes the basics of successful small business management. Current or potential food entrepreneurs are encouraged to attend.
That first link above includes a schedule of the speakers and talk topics during the day.
The workshop is Thursday, March 23 from 9 am to 5 pm at the extension office in Ballston Spa. The fee is $65 / two for $95. And the registration deadline is March 17.
Looking for other small business how-to workshops? The Community Loan Fund of the Capital Region and the Capital Region Chamber regularly offer courses.
Chickens
And while we're on the topic of agricultural extensions... the Cornell Cooperative Extension is offering a backyard poultry basics class on April 1 in Greenwich. And it's free.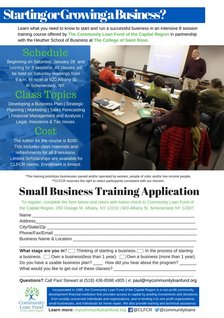 The Community Loan Fund of the Capital Region has another one of its business planning courses starting up this weekend. Class blurbage:
Join us for some real world business planning. Learn what you need to know to start and run a successful small business with our 8-week intensive training course, offered in partnership with the Huether School of Business of The College of Saint Rose. Class topics include: developing a business plan, strategic planning, marketing, sales forecasting, financial management and analysis, legal, insurance and tax issues. The course provides fundamental planning concepts and tools to help existing and potential business owners.
The first class in the new term is this Saturday, January 28. The course consists of eight classes on Saturday mornings from 9 am-noon at 920 Albany Street in Schenectady. The fee for the course is $160 and includes class materials. See the link above for registration info.
If you're interested in the class, but can't start this term or it fills up, the loan fund offers it a few times during the year.
The Community Loan Fund? It provides low-cost loans to social and micro-entrepreneurs as well as small businesses, in addition to making training available (such as the class mentioned above).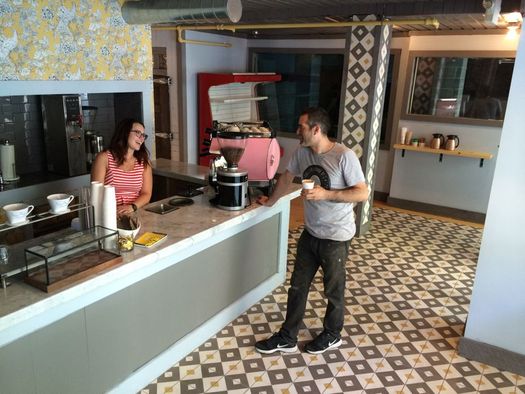 The latest addition to the collection of downtown Troy businesses created by Heather LaVine and Vic Christopher -- Little Pecks -- is set to start serving coffee this Friday. And a soft opening with a menu of food items is lined up for the end of next week.
The concept: A cafe open morning through the evening that serves drinks, pastries, lunch-type dishes, and grab-and-go items.
Here's a quick look around the space, along with a few bits about what's planned, and a few bonus tracks...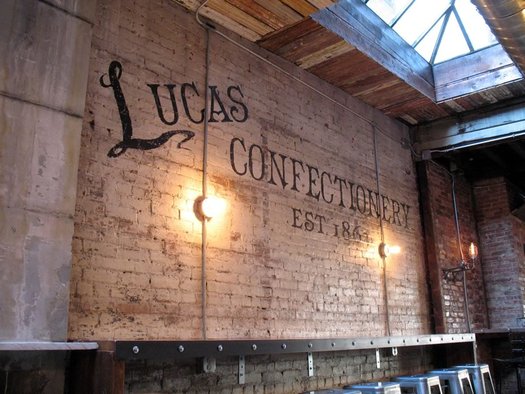 Update: This event has been moved to July 13.
____
The Albany Startup Grind series has an event with Heather LaVine and Vic Christopher lined up for July 6 at The Confectionery in Troy. Tickets, which are being sold by the event series, are currently $10 and available online. (The price increases to $20 this Friday, and $25 at the door.) Proceeds go to support the series.
As you know, LaVine and Christopher are the owners of The Confectionery, Peck's Arcade, Twenty Two Second Street Wine Co., and the upcoming Little Peck's cafe. They'll be talking wit organizer Patrice Perkins about how they've gone about building their projects and what they've learned as businesses owners.
Not familiar with this series? Here's little bit of background from Perkins:
We're a monthly fireside chat series - each month I choose a successful local business leader and have a fireside chat about their journey to building a successful company. Agenda is networking for an hour, 1 hour fireside chat then Q&A from the audience then about 1/2 hour for more networking.
We're a global org so we tape the live chats and they go up on global website; you can see some earlier ones at www.startupgrind.com/albany
The event at the Confectionery is Wednesday, July 6 at 6 pm.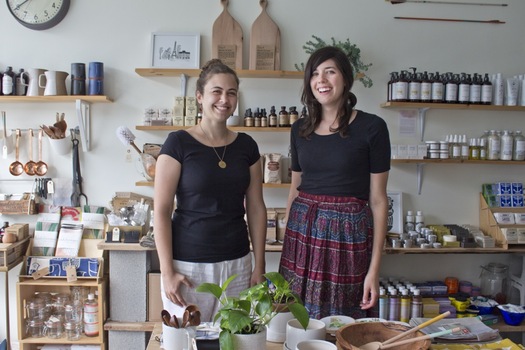 The owners of the Fort Orange General Store in Albany -- Caroline Corrigan and Katy Smith -- announced today that they're closing the store. From the announcement:
It is a bittersweet moment today that we announce that as of mid-June, we are saying goodbye to our beloved neighborhood shop, Fort Orange General Store. Keep an eye out for an announcement of our last official day, yet to be determined. You can be assured that the decision to move on was not easy, and was not due to lack of community support. Quite the contrary, Fort Orange was a successful and warmly welcomed venture from the start. For that, we thank you all!
Among many reasons, at the beginning of the year our Katy was diagnosed with cancer. She's doing just fine, but she will continue to need to take some serious time off to heal. Since the shop's inception, we have also both kept our full-time jobs outside of the shop, and are happily looking forward to focusing solely on our primary careers (in design and healthcare, respectively).
Later in the announcement Corrigan and Smith mention that they're open to selling the business to the right person, and include info about how to make serious inquiries.
A lot of people will be sorry to see Fort Orange close. It's a beautiful shop with a delightful selection of items, many of them with a local connection. And it seemed to fit so well along that section of Delaware Ave.
Earlier on AOA: Follow up: Fort Orange General Store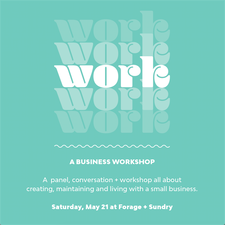 Forage+Sundry in Troy is hosting a business workshop for "makers, creatives, artists, and entrepreneurs" on May 21. It will be led by Tess Palma-Martinez of Forage+Sundry, Colie Collen of Flower's Scout, and Caroline Corrigan of Caro Studio and Fort Orange General Store. Blurbage:
Are you thinking of starting your own business? Have you already started your own business, but it's kind of scary? Do you want to start a business, but you don't know what it is? There's a lot to figure out!
Join Tess, Colie and Caroline (Forage+Sundry, Flowerscout and Caro Studio/Fort Orange General Store) in a 3 hour business workshop! Over the past few years, we have found ourselves in the role of Business Ladies. After much trial and error we are ready to share some secrets with you!
We will cover- Getting Started, Marketing, How to Handle Competition, Originality and Etiquette, and so much more. Bring your ideas for a morning of inspiration, networking, brainstorming, and... dare we say it... wisdom!
The workshop is Saturday, May 21 from 10 am to 1 pm. It's $65 to attend. That includes tea, snacks, a gift, and 15 percent off in the store during the workshop.
Earlier on AOA:
+ Follow up: Fort Orange General Store
+ A big check for Flower Scout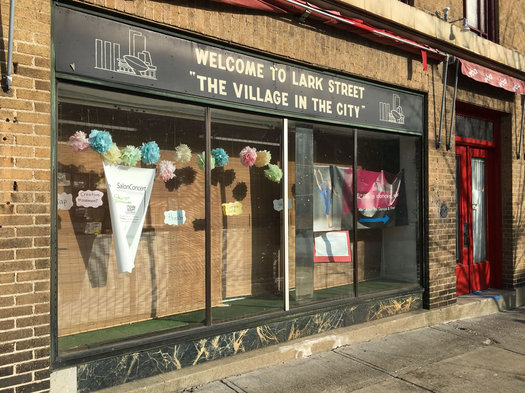 If there is one constant about cities, it is that they are always changing. Businesses open and close. People move in and out.
In Albany a lot of the recent discussion about neighborhood ebb and flow has been focused on Lark Street and the Washington Park neighborhood. The last few years have seen a lot of change on the stretch of Lark between Madison and Washington, and the recent closing of Justin's leaves another empty storefront on the street.
So is this part of the natural ebb and flow of a neighborhood? Or is it something more?
We asked a handful of people who live, work, and own businesses on Lark Street and in the surrounding neighborhood to share some of their thoughts about the direction of Lark Street -- and to tell us what they'd like to see happen in the neighborhood.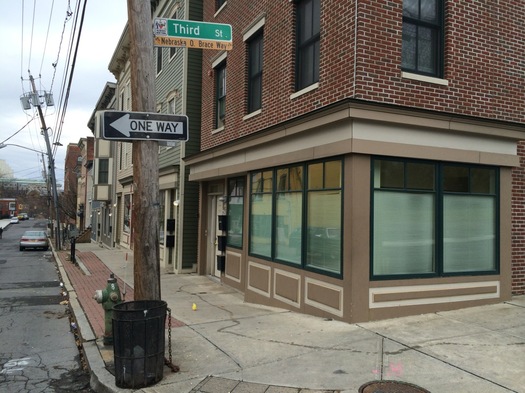 A new co-working space is set to open just down the street from the Albany Barn in February. SPARK + THRIVE is billed as a "collaborative workspace for freelancers, creatives, startups, professional small business owners and college students." The founder of the space is Kaciem Swain -- he'll be running it via his startup agency Flagship Ultra, in partnership with the Albany Housing Authority.
We got a chance to talk with Swain recently. He's an interesting guy, with a wide range of business experiences -- from event production, to entertainment management, to marketing.
So we were interested to hear his thoughts about opening a co-working space, and the direction of Albany's Arbor Hill neighborhood.
Sean Desiree's gotta be one of the most interesting people we've met over the last year. She's both a talented vocalist/multi-instrumentalist/producer, producing music under the name bell's roar, AND a talented furniture maker, working as South End Pallet Works.
There's a new bell's roar EP arriving next week, and Desiree's playing a show at the Low Beat this Friday night to celebrate.
So we figured this would be a good time to see what's up with both...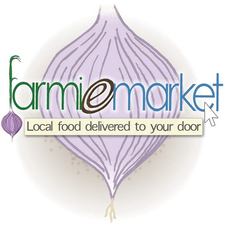 The local online farmers' market FarmieMarket is for sale. Founder Sarah Gordon posted this message on Facebook this week:
It's bittersweet, but in effort to balance my growing family life with my professional responsibilities, I have arrived at the very difficult decision to offer my equity stake in FarmieMarket.com up for sale. FarmieMarket is my firstborn -- I am fully committed to seeing it and its member farmers reach their full potential. As such, the time has come to hand over the day-to-day operations and marketing to a person or firm that has the time, resources and expertise necessary to grow the market to its fullest potential. That said, I am eager to stay involved if the buyer is willing (either as a board member, or volunteer advisor) to help guide FarmieMarket in its mission of cultivating a sustainable market channel that supports the long term profitability and economic viability of small, family-owned, environmentally- and socially-responsible local farms. If you, or anyone you know, may be interested in carrying the torch please contact me via email or private message.
Gordon started FarmieMarket in 2010, originally as Heldeberg Market, as a way to market and sell products grown on farms in the Hill Towns of Albany County to a wider audience. (Gordon was inspired by the experience of her family's grassfed beef farm in Berne.) Customers place orders online and the products are delivered one day a week.
Earlier on AOA: Interesting in 2011: Sarah Gordon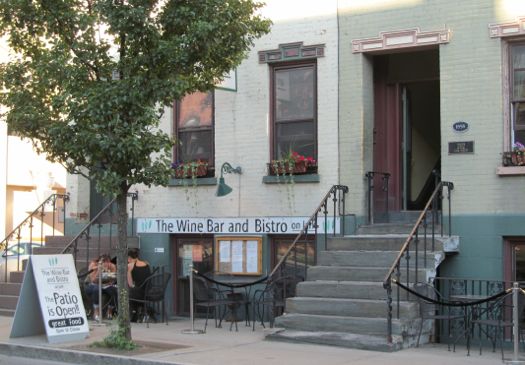 AOA is taking things a little easy this week for summer break. So we thought it'd be a good time to catch up with some local businesses we've covered during the last year (or so) and find out how things are going. But our last post of the week flips things a bit -- we're looking to the future of a local business that's changing hands.
Nine years ago, chef Kevin Everleth opened The Wine Bar and Bistro on Lark and turned a small wine and tapas bar into a popular neighborhood jewel. The food was always delicious, the staff was always welcoming, and the wine selection was always varied and interesting.
But Everleth is fond of saying about restaurants, "I buy them, I build them, and I sell them." And so, after nine years, he says it's time for him to move on. This week Everleth announced that he is selling The Wine Bar to one of his employees, Silvia Lilly, who currently works at the restaurant a few nights a week. (Lilly is a school librarian by day. And, of course, she lives in Albany's Delaware Ave neighborhood.)
Lilly has never owned a restaurant, but she's been working in Capital Region restaurants for more than 20 years and she's passionate about the business. And she's excited about carrying on the business Everleth founded.