Items tagged with 'houses'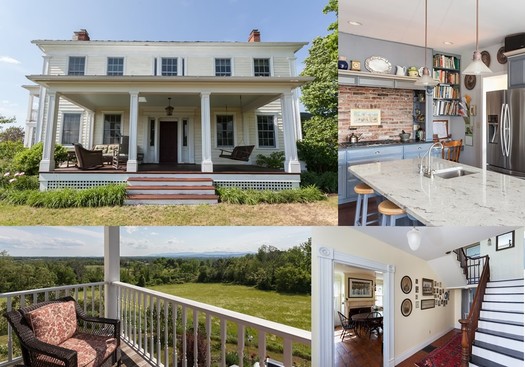 By Nicole Lemperle Correia / Photos by Paul Gallo
Many of the previous Open House homes belong to fairly new owners -- people beginning their life in that home, or those who had spent a couple years making the home their own. Martha and her family have owned their Columbia County home for 14 years, a time during which the house was lovingly restored, her three children grew up, and now the family is beginning the process of letting go of this home and preparing for the next chapter.
Despite growing up in the Capital District, this is a part of Columbia County that I had never been to until about 10 years ago. It is breathtaking. The rolling hills, the open space, the vast sky -- it is a gorgeous part of our region. Martha's house is perched on a hill and has a splendid view of the surrounding countryside.
The story of Martha's family and their home is a look at the choices a family made about where to live at various points in their lives, the labor of love that home ownership involves, and the relationship between a home and the land it sits on.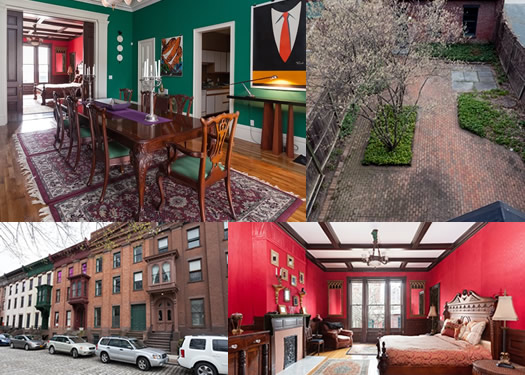 By Nicole Lemperle Correia / Photos by Paul Gallo
Peter and Alan live in a brownstone along Troy's Washington Park. Dating back to 1840, the park is one of only two privately-owned urban parks in the state. The buildings that surround it are stately and beautiful.
This corner of Troy is the kind of place to stroll around on a warm evening: lovely architecture, people walking along the tree-lined streets, and just a few blocks over from the Russell Sage campus. It's an idyllic place that most people don't wander into, but it's an area worth exploring.
The homeowners themselves are gracious and excited to share their corner of the Capital Region. As they joke, if you live in Troy, there's a good chance you've been in their house...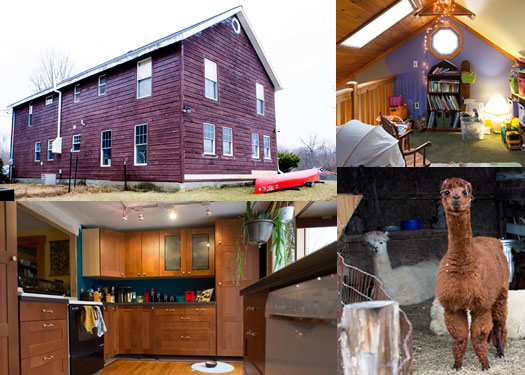 By Nicole Lemperle Correia / Photos by David Hopper
Suzanne and Erik's home story is one of transitioning from urban to rural, from a large house to a smaller one, from a life of convenience to a life of homesteading.
A year ago, the couple and their two young boys moved from their large home near Schenectady's Central Park to a smaller home on several acres in the northern Columbia County countryside.
I had a chance to visit with the family -- as well as their 19 chickens and 4 alpacas -- and hear about what it's meant for them to live in a rural part of the Capital Region, where their land is as important to them as their home itself. The family brings a unique perspective, with Suzanne's background as a biologist and Erik's background in engineering. They take a passionate, thoughtful, and intentional approach to their home and the land surrounding it.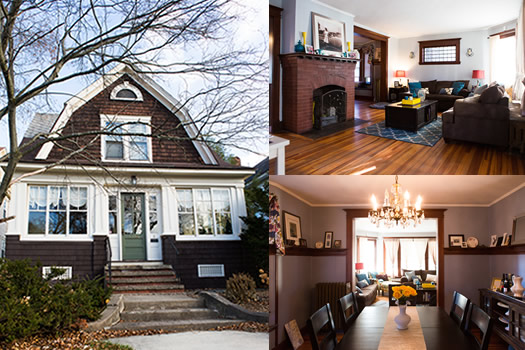 By Nicole Lemperle Correia / Photos by Dave Hopper
One of my favorite things about living in the Capital District is all the corners of our area to discover, even after living here most of my life.
Alicia lives in an area of Schenectady that I'd driven through in the past, but never knew much about. The Upper Union neighborhood is charming and grand -- wide boulevards lined by old trees, stately homes, and a mix of residents who have spent their lives there and younger people moving in. When I visited Alicia on a Saturday afternoon, the voice of the announcer at the Union College football game could be heard echoing off the houses.
Alicia's home reflects the history of the area -- a neighborhood built around the beginning of the 20th century, in part for General Electric executives and Union professors. Alicia has honored the home's past and at the same time created a vibrant and welcoming space.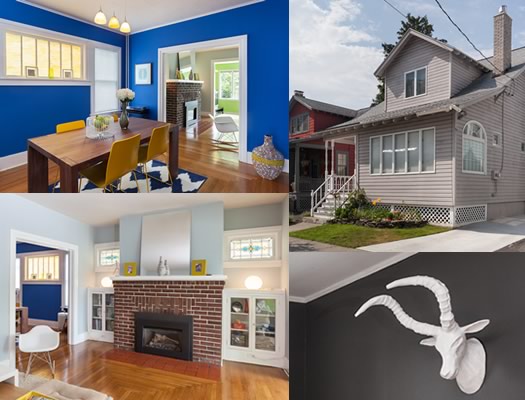 By Nicole Lemperle Correia / Photos by Paul Gallo
When I spoke to Paul about his home back in May, he told me that I had check out the home of his friends KC and DW and hear about their love for Pine Hills. I'm so glad that he connected us, because the charm and style of KC and DW's home made me want to move right in.
In a lot of ways, it's the kind of home you think of when you think of Albany's architecture and old houses. But KC and DW have filled their lovely old home with bright colors and modern touches that exude energy and creativity -- much like the vibrancy of the Pine Hills neighborhood.
KC and DW love their home and enjoy their neighborhood, but they also grapple with some of the same challenges that Albany faces as a city. They shared their experiences living in the Pine Hills neighborhood -- the things they love, the things they hope will change, and their favorite parts of their classic Albany house.
The 2013 Showcase of Homes starts this weekend in Saratoga County, and runs each of the two weekends after (September 21-22, 28-29; October 5-6). It's basically a self-guided tour of big/extravagant new houses.
We checked this out a few years back. It was basically like walking through HGTV. It also made us wonder what people are doing with all that space in their bathrooms. Anyway, if the home design/remodeling/House Hunters thing interests you, there's usually some quality gawking.
There are 14 homes on the tour this year. And unlike in some previous years, the homes are mostly grouped together geographically, near Saratoga Springs. In fact, one of the homes on the tour is a condo in the new building on Broadway in Saratoga, "The Washington" (on the right).
Tickets for the tour are $20, and are good for each weekend. There's also a "Comfort of Homes" event this Friday from 5-10 pm in which eight of the homes will be open and samples of comfort food from various restaurants -- including Maestro's, Prime, and Capriccio Saratoga -- will be available. Tickets for that are $25 -- or $40, including a tour ticket. Proceeds benefit Northern Saratoga Habitat for Humanity and Rebuilding Together Saratoga County.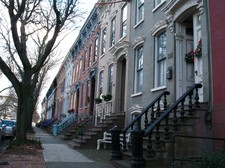 One of the interesting things about the Capital Region is that there's history seemingly everywhere. Maybe even in your own house.
This Saturday (June 1) at the Albany Public Librarian's main branch there's first part of a two-part workshop on researching the history of your house. The how-to session features a solid lineup of experts:
+ Tony Opalka, Albany city historian
+ Ellen Gamache, APL local history librarian
+ Cara Macri, director of preservation services at Historic Albany Foundation
+ Akum Norder, writer of the Times Union "A History of Here: Life in Albany, Past and Present" blog. (Akum has been doing extensive research about the history of her house and the Pine Hills neighborhood. She's posted a research guide online.)
The workshop is 2-4 pm in the library's large auditorium. It's free.
The second sessions -- "An Uncommon Cape: Researching the Histories and Mysteries of a Property" -- is June 8, same place and time. More details post jump.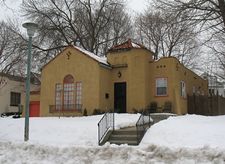 The city of Albany and group of the city's largest employers today announced a new package of incentives to encourage people to buy homes in the city.
The incentives include zero-interest and forgivable loans for down payments and closing costs, and in some cases grants for home improvements.
If this gets more people to live in Albany, great. The city could use more homeowners (as do many of the Capital Region's other urban centers) -- as long as those people really can afford to buy a house . And if it gets more people living closer to where they work, even better -- a short commute pays off in all sorts of ways.
Highlights from the program after the jump, along with the full press release.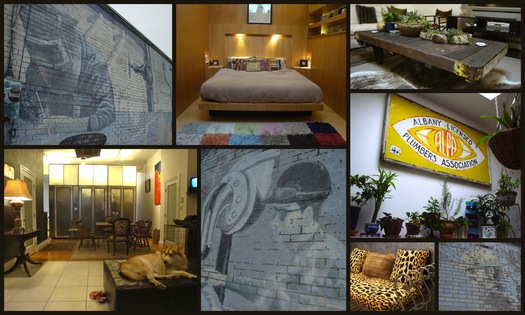 As Patrick pointed out earlier this week, the former plumbing hall in Albany that's been converted into living space is for sale. The asking price: $199,000.
Akum profiled the home back in March. It's an interesting space -- and, not surprisingly, the current owner sounds like an interesting guy.
The building is also the TU's "House of the Week" today.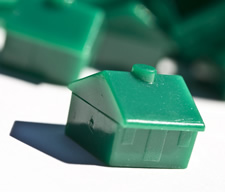 Crystal asks via Twitter:
Dear @alloveralbany, any tips on where one can find HOUSES for rent in the #518? I'm so over apartment living. xoxo, @CAPowCAPow
Mike followed up Crystal's question with a response that was basically "Why rent, when you can buy?" -- she says they're still saving up a down payment.
So, any suggestions for Crystal? Please share!
photo: Flickr user woodleywonderworks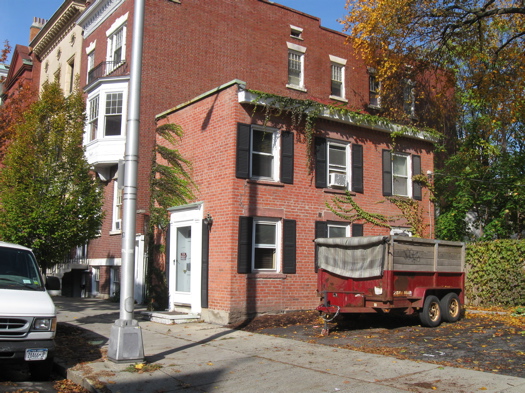 The other day we noticed that what is arguably the smallest house in Albany is for rent.
303C State Street is a sturdy looking, cute little brick place that kind of puts us in mind of where the first third little pig lived in the fairy tale.
It's one big room with a good size sleeping loft. It's got charm, but it's definitely not meant for pack-rats.
Owner Adam Ladopoulos, who also owns the State Street Mansion Bed and Breakfast, gave us the 5 cent tour this morning.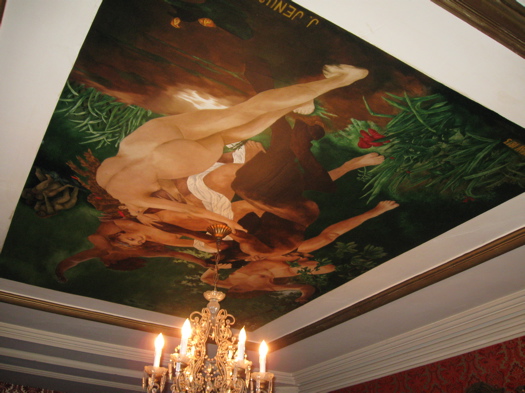 Yesterday, while we were on Hamilton Street checking out the set of that movie (whatever it's going to be called) we got a quick look inside the house where they're filming.
Turns out the 140 year old brownstone is kind of interesting on its own, even without a movie crew hanging around.
The TU looked at the backstory on the Spanish-style houses that are somewhat unexpectedly clustered on a few streets around Albany (Hansen, Woodlawn, Main, Rosemont, Greenway).
People seem to really love these houses -- and how could they not? They're stylish. They're cute. And judging from the few we've been through, they have some great (if small) spaces in them.
OK, so people dig these houses. But how much? Well, we can make something like an educated guess by running a few numbers.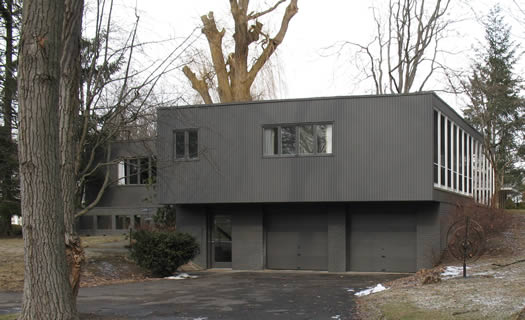 Pretty much whenever you hear people talk about how much a house costs, the figure used is the total sale price. And that makes a lot of sense -- that's how much someone's going to be spending.
But another way to think about housing prices is the amount people are paying per square foot. When you break it down that way, it's a little easier to make comparisons between different houses and locations.
In fact, real estate agents do this all time. Sure, you won't usually see it on a house listing, but ask an agent and they'll almost always be able to tell you what a house's price is per square foot and what the average per-square-foot price is for the neighborhood.
We were kind of curious about how the different cities around the Capital Region stack up on per-square-foot house prices. And as it happens, Trulia -- a real estate site -- makes it easy to find out.
Here are how the towns rank, highest to lowest.