Items tagged with 'Nicole Lemperle Correia'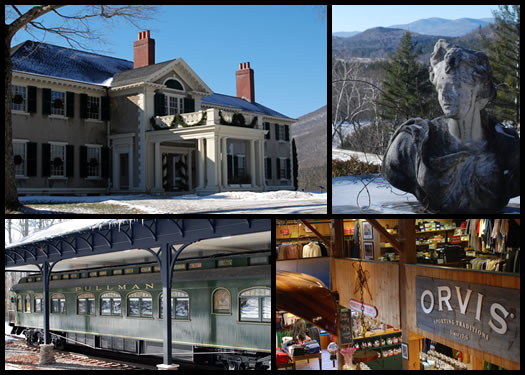 By Nicole Lemperle Correia
My husband and I have an unfortunate habit of taking trips to places where the weather is worse than it is in Albany: Michigan in February, Washington DC during a three-digit heat wave, and this recent trip: Vermont during a very very cold snap of single digit and negative temperatures.
Luckily, Manchester offers more than just cold weather. A beautiful New England village nestled in the mountains, it's a ski town (Stratton and Bromley are just up the road) that has grown to offer a little bit of everything. Due to the extreme cold and very little snow, we opted for indoor activities and dedicated our time to wandering, shopping, browsing, and taking in some history. For us, Manchester also offered a getaway from our daily life as parents of a toddler -- she went off to the resort paradise of a weekend with her grandparents while we headed east for 36 hours in Vermont.
We were in Manchester from Friday night through early in the day on Sunday, but at just under an hour and a half away it also makes for an easy day trip.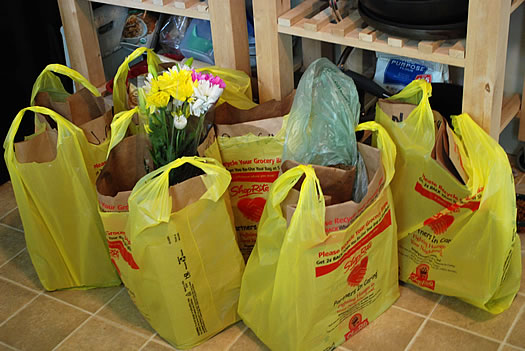 By Nicole Lemperle Correia
Supermarket Week is back on AOA. All this week we'll have posts comparing, thinking, and talking about supermarkets. Hey, we all have to eat.
I've been hearing a lot lately about home grocery delivery. The new Albany ShopRite offers home delivery, and the Westgate Price Chopper recently rolled out a similar service (and made sure we knew about it -- we received Price Chopper flyers advertising the service in the mail every day for weeks).
I've been intrigued by the idea. After my daughter was born last year many things changed within our family, including my work schedule and our income. I usually do each week's shopping on my Mondays off, with my one-year-old in tow. Sometimes this is awesome. Sometimes it means rushing through the store doing everything I can to stave off a toddler meltdown ("Here, hold this bag of beans. No no, don't eat the bag. Ok, now we have to give it to the lady to scan. She'll give it back! I promise!") And then there's the part where I do a circus routine to get the baby and the groceries in the house.
The idea of having someone else do the shopping -- and deliver the goods to my door -- is very appealing. So recently I gave each service a go.