Items tagged with 'ualbany'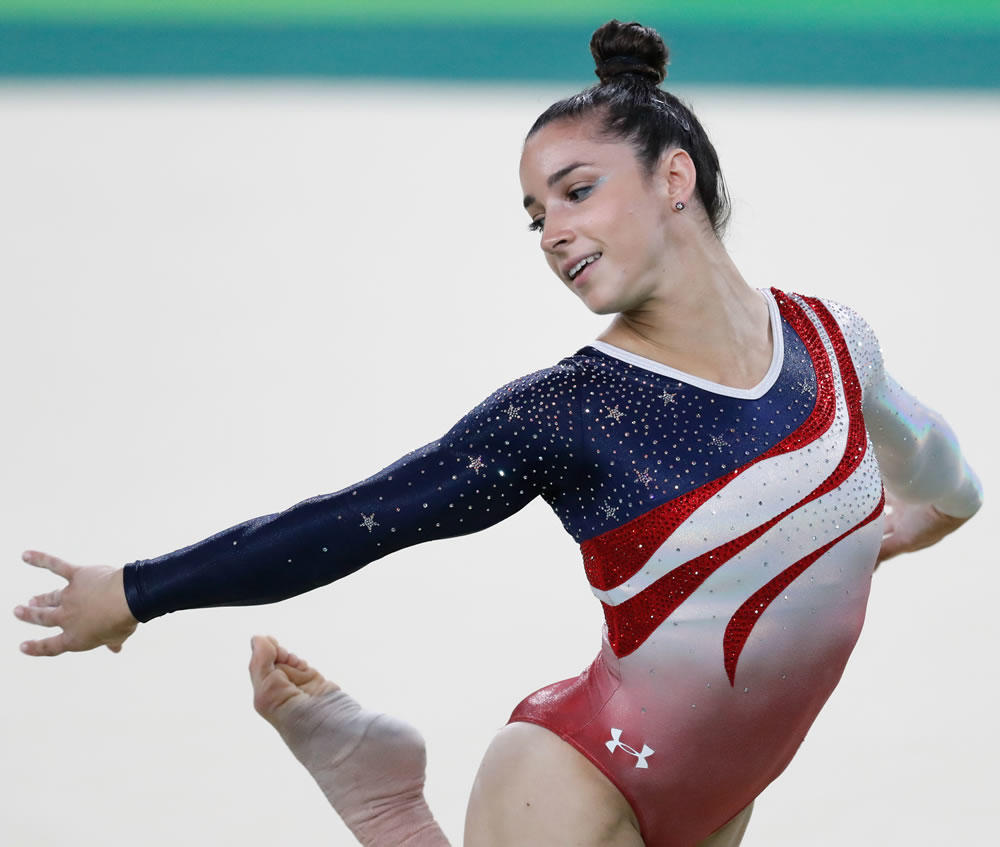 Olympic gymnast Aly Raisman will be at UAlbany's SEFCU Arena December 3. And ticketing for the event is now open; the tickets are free, but there's an online registration process -- see the link.
Raisman will be talking about her memoir Fierce: How Competing for Myself Changed Everything. She's won six Olympic medals, including the team gold at both the 2012 London and 2016 Rio de Janeiro Olympics. And Raisman has also been outspoken about the abuse perpetrated by the USA Gymnastics team doctor and the need for change within the organization and the sport.
The UAlbany event starts at 7:30 pm (doors at 6:30 pm) that Monday, December 3. Note: "No Cameras, flash photography or recording devices will be permitted. ... Bags are discouraged and subject to search."
It's sponsored by a bunch of UAlbany organizations, and is part of the NYS Writers Institute visiting writers series.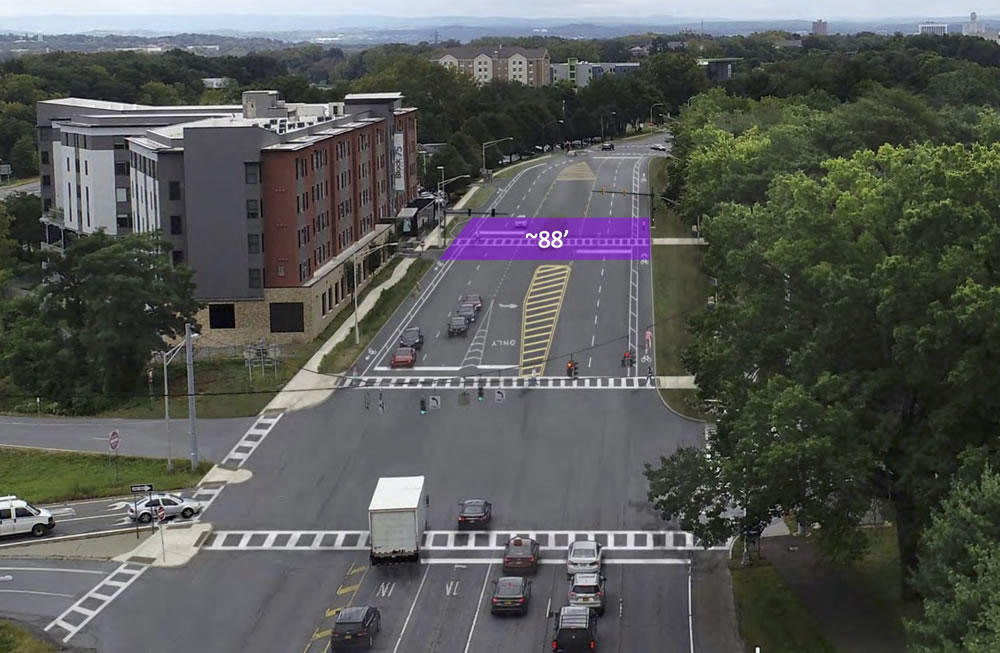 The part of Washington Ave by UAlbany and the Harriman State Office Campus is a weird stretch. It's really wide. All sorts of ramps slip on and off it. There's been a lot of development, but it's hard to get from one thing to another. Pedestrians dart across it. And the speed limit probably feels frustratingly slow for drivers.
So: Are there ways to fix some of these issues, making the street work better and feel better for all sorts of people -- pedestrians, cyclists, drivers?
For the past six months the Washington Avenue-Patroon Creek Corridor Study -- a collaboration between the Capital District Transportation Committee, city of Albany, University at Albany, and engineering consultants -- has been looking into that question.
And Thursday evening during a crowded public meeting at UAlbany the engineers showed off a trio of possible designs for making over the road...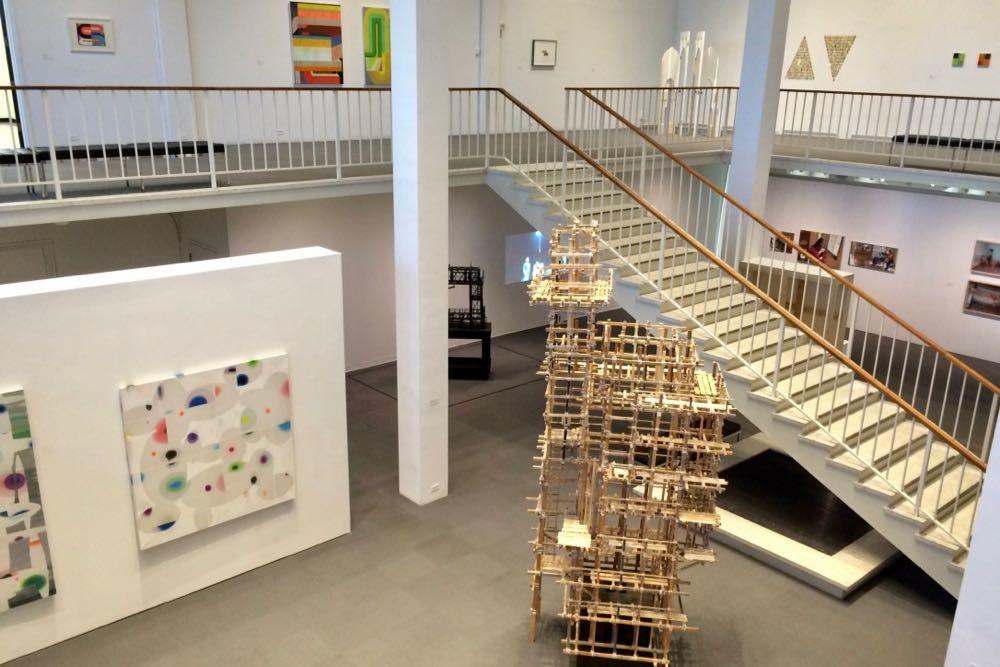 We got a few minutes Friday afternoon to stop by the 2018 Artists of the Mohawk Hudson Region exhibit at UAlbany's University Art Museum. The annual exhibit is now in its 82nd year and it's said to be the longest running annual juried exhibition in the country. It's open to artists living within 100 miles of Albany and Glens Falls and rotates among a group of local institutions.
Blurbage for this year's exhibit:
Juried by sculptor and installation artist Jean Shin, the 2018 Artists of the Mohawk Hudson Region Exhibition features 78 works by 39 artists. Chosen from over 1,500 entries by 371 artists, the exhibition reflects the expansive range of issues and subject matter that contemporary artists are dealing with in the Capital Region and in the larger art world. Thirty area businesses, individuals, and organizations contributed exhibition support, juror and purchase awards, and gift certificates, demonstrating continued commitment to the exhibition, as well as an appreciation of the contribution artists make to life in our community.
One thing that immediately caught our eye about this year's exhibit was the prominence of colorful, geometric works.
To accompany the Artists of the Mohawk Hudson Region the University Art Museum has also put together an exhibit called FLOW featuring works by UAlbany alumni that have appeared in previous Mohawk Hudson Region exhibitions. It's in an attached gallery upstairs.
The 2018 Artists of the Mohawk Hudson Region exhibit will be on display through December 8. The University Art Museum is on the uptown UAlbany campus in the Academic Podium, not far from the the fountain.
Jean Shin
Jean Shin -- a sculptor, and this year's Artists of the Mohawk Hudson Region juror -- will be at UAlbany this Thursday, November 1 for a Creative Life discussion with WAMC's Joe Donahue. It's 7 pm in the Performing Arts Center on the uptown campus and it's free and open to the public.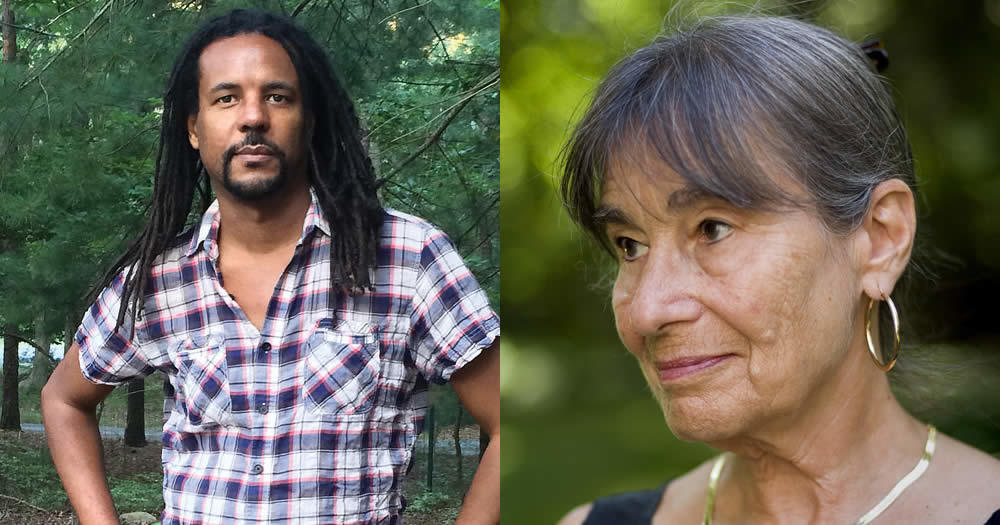 The next New York State Author will be Colson Whitehead, and the next State Poet will be Alicia Ostriker.
Their selection was announced this week -- and they'll be inaugurated at the opening of the Albany Book Festival at UAlbany Friday, September 28 at 7:30 pm. Both writers will be reading at the event, which is free and open to the public.
Colson Whitehead is, of course, a famous novelist whose most recent work -- The Underground Railroad -- won the National Book Award and the Pulitzer Prize.
Alicia Suskin Ostriker is a poet and poetry critic. Bio blurbage: "Alicia Ostriker, the author of sixteen volumes of poetry, is one of the most acclaimed poets, as well as one of the most influential poetry critics of her generation. Joyce Carol Oates asserts that her 'iconoclastic expression, whether in prose or poetry, is essential to understanding our American selves.' Ostriker's work explores motherhood, womanhood, social justice, Jewish identity and-- in the words of poet Joan Larkin-- 'takes on nothing less than what it feels like to be alive.'"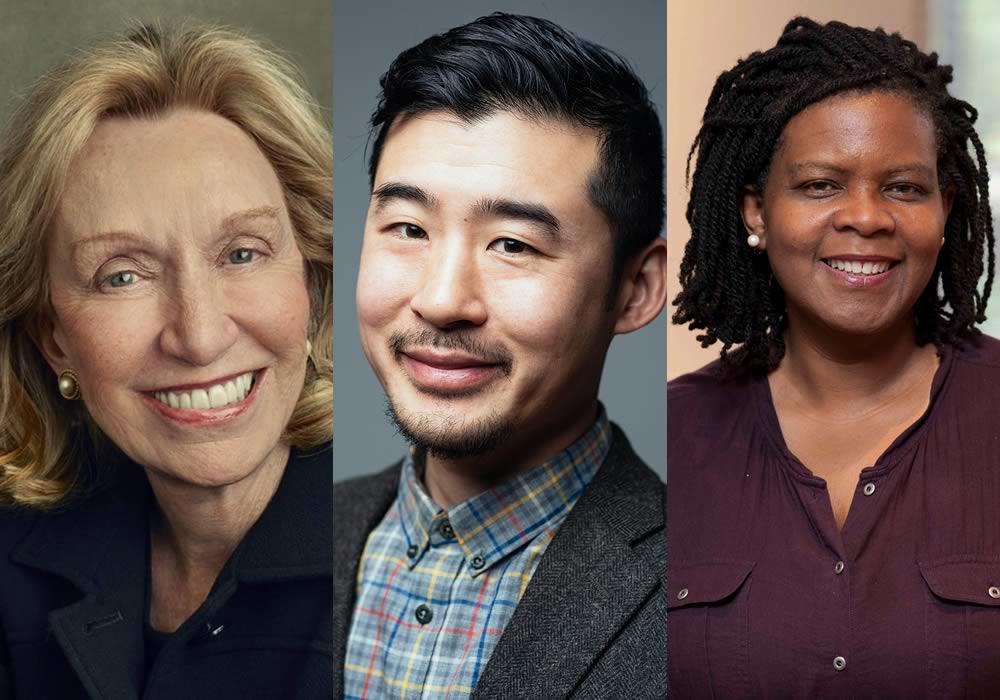 The New York State Writers Institute has the first Albany Book Festival set for September 29 on the UAlbany campus. And holy moly is the lineup stacked.
Among the authors who will be there: Doris Kearns Goodwin, Gregory Maguire, Mark Kurlansky, Francis Lam, Michael W. Twitty, Annette Gordon-Reed, Walter Mosley, Laura Lippman, Khizr Khan. (A fuller lineup is below.)
Festival blurbage:
A message from NYS Writers Institute Director Paul Grondahl:
"The Albany Book Festival is a new initiative for us and we ask you to join us in creating something truly amazing that elevates UAlbany and our capital city for years to come." ...
Bookstores, publishers, literary organizations, and vendors of book-related merchandise will fill numerous display tables and close to 100 local authors will also participate, signing and selling copies of their books.
The book festival will be Saturday, September 29 from 10 am to 4 pm in the new section of the UAlbany campus center on the uptown campus. It's free and open to the public.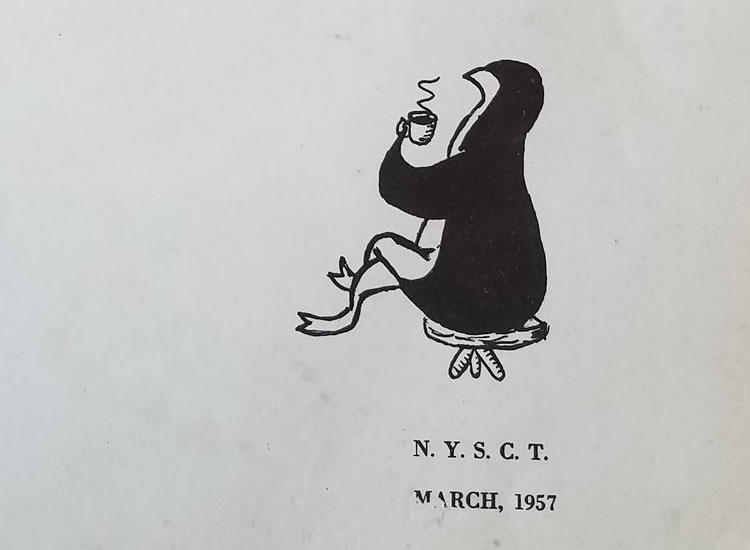 A stray bit that of local history that made us smile this week...
UAlbany's current mascot is a dog, specifically a Great Dane named Damien. But for a few decades last century -- when UAlbany was called the New York State College for Teachers and the State University of New York College of Education at Albany -- the mascot was a penguin.
Or, rather, it was the "Pedguin." From a UAlbany News item:
Then came 1948-49, and someone realized that another name for "teachers" -- "pedagogues" -- could be shortened into a new and catchy sports nickname: "Peds." It was used first in a State College News basketball game write-up on Dec. 3, 1948, and became dominant. Again, however, it was a nickname without a mascot.
That inanimate situation ended on May 13, 1949, when it was announced that the student body had chosen "Pedguin," a penguin-like figure designed by Paul Kirsch '51, as school mascot. In both scholarly and cuddly manifestations -- drawn, sewn (on patches), stuffed and, in late '50s and early '60s basketball games, costumed -- the Pedguin remained the college's mascot until a new university identify cried out for something beyond the symbol of the teacher.
Yes, the pedagogy penguin. Prepare to be schooled!
The school switched over to the Great Dane in 1965 via a contest that asked students for submissions. Belated congrats to Kathy Earle '57 who suggested the Great Dane because of its "proud bearing and imposing stature."
UAlbany timeline
By the way: There's a good timeline of UAlbany history online that tracks the charts the various names of the school and other developments.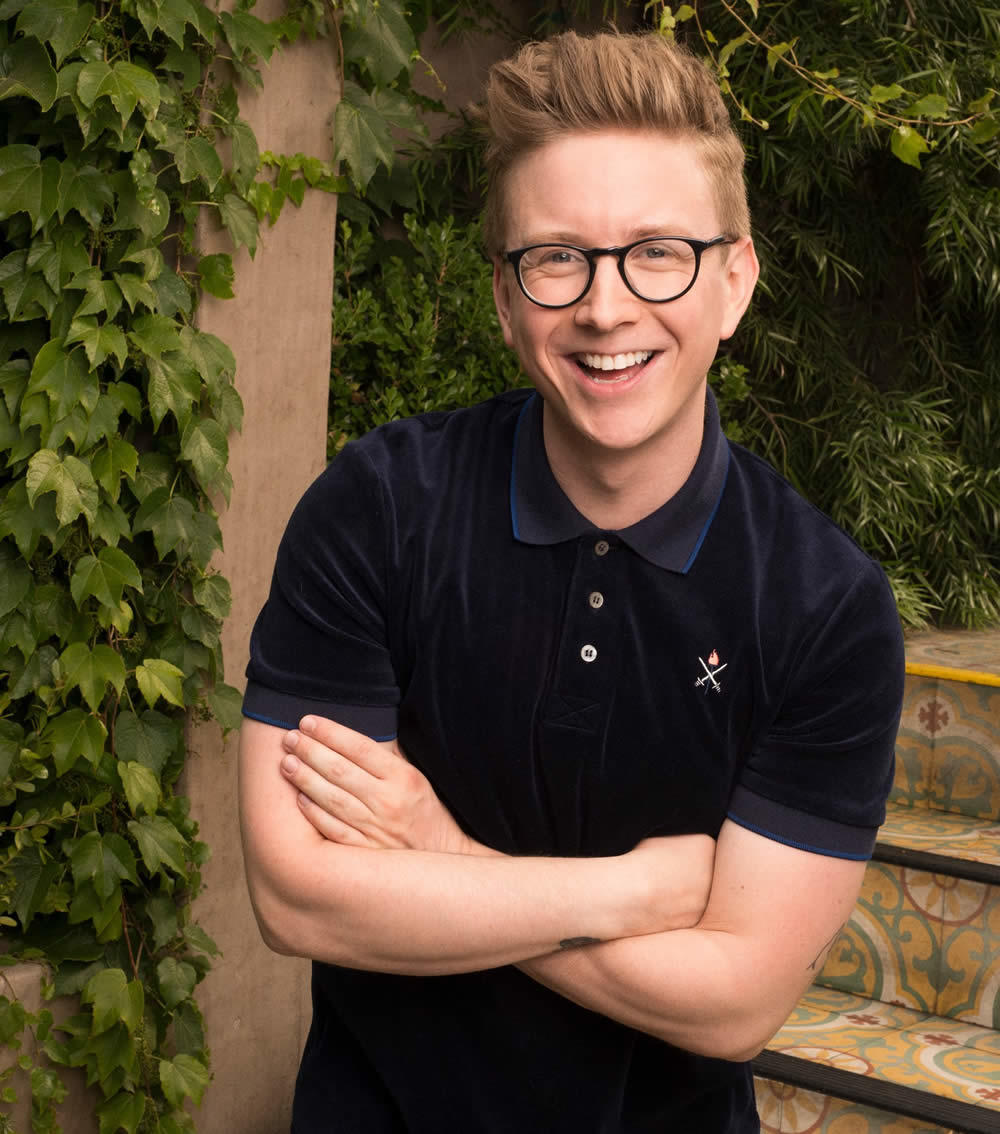 YouTuber/LGBTQ+ activist Tyler Oakley will be at UAlbany March 27 for a talk. It's free and open to the public, but pre-registration is required.
Oakley's talk is part of the university speaker series that's brought in Octavia Spencer and Sonia Sotomayor during the past year. Talk blurbage:
With more than 7.5 million subscribers on YouTube and 23 million across his social media platforms, Oakley has been established as one of the nation's most influential LGBTQ+ vloggers.
Among his many accomplishments, Oakley has been a consultant for President Barack Obama and former First Lady Michelle Obama on using digital platforms to connect with youth; raised more than $1 million for The Trevor Project; and has been nominated - and won - numerous awards.
He was also named one of Time Magazine's "30 Most Influential People on the Internet," included in The Hollywood Reporter's "Top 25 Digital Stars" two years in a row and is on the 2017 Forbes "30 Under 30" list.
Here's one of Oakley's recent YouTube videos in which he goes skating with Olympic figure skater Adam Rippon.
The UAlbany talk is Tuesday, March 27 at 7:30 pm in SEFCU Arena. Doors open at 6:30, the printed registration confirmation will be required for entry, and seating will be first come, first sit.
photo: Luke Fontana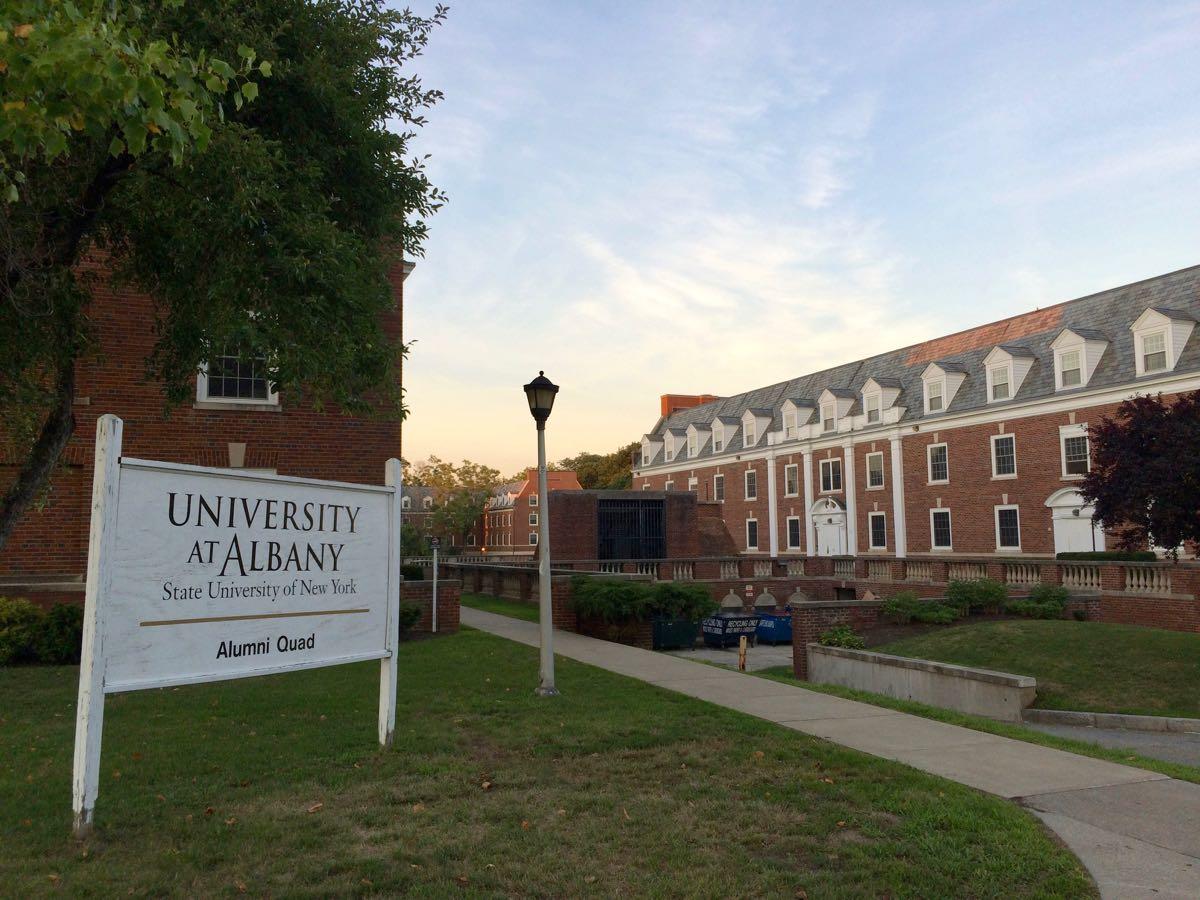 Update update: The rescheduled public meeting is March 8 in the Husted Hall Amphitheater on the downtown campus at 6 pm.
Update: This public meeting has postponed to a later date because of weather.
UAlbany is thinking about the future of its Alumni Quad -- an almost-10 acre piece of land that sits right in the heart of Albany's Pine Hills neighborhood -- and it's looking for some community input about that possible future.
There's a public meeting about those plans February 7 on the downtown campus. The university says officials will be talking about the current state of Alumni Quad, what's in the works for there, and then they'll throw it open for comments from community members.
Here's a little bit more about UAlbany's thinking about, along with a few things about how it connects to some other projects and the wider neighborhood.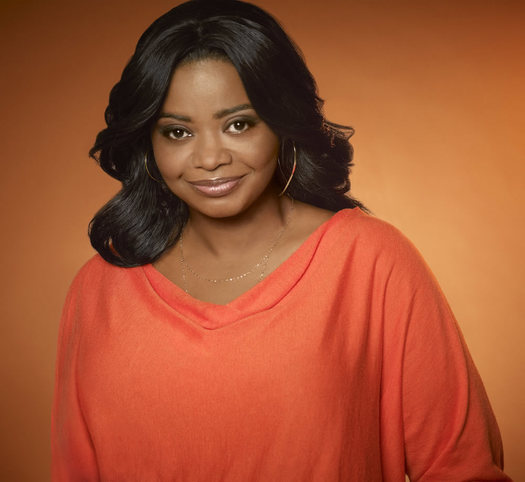 Oscar-winning actor Octavia Spencer will be the featured speaker for UAlbany's homecoming this year. She'll be at the SEFCU Arena Saturday, October 21 at 8 pm. The event is free and open to members of the general public, but registration is required (see the link for details).
Spencer won the Academy Award for best supporting actress for her role in The Help. And she was nominated again this past year for Hidden Figures.
Here's the full list of homecoming events.
SEFCU Arena sits about 4,000 people for this sort of event. But it's not a bad idea to claim a ticket sooner rather than later. Seating in general admission will be first arrive, first sit.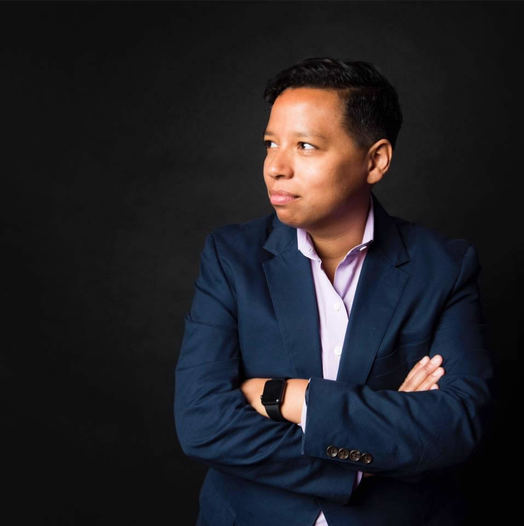 Tucked into the new schedule of fall events for the New York State Writers Institute is mention of a series of events -- including a big gathering at UAlbany's downtown campus October 13-14 -- called "Telling the Truth in a Post-truth World." Blurbage:
What is truth in an era that has been called post-truth?
What does it mean that Oxford Dictionaries declared "post-truth" its international word of the year in 2016? Or that Time magazine recently asked on its cover: "Is Truth Dead?"
The New York State Writers Institute presents a series of events, culminating in a two-day conference featuring acclaimed journalists, authors, historians, and First Amendment scholars, who will share their views on issues including "fake news;" Constitutional protections for a free press; information overload; the shifting roles of social media; hacking and cybersecurity; and more.
The October 13-14 symposium slate includes a bunch of discussions featuring high-profile journalists, media thinkers, and academics. Among them: Lydia Polgreen, Bob Schieffer, Bill Keller, Amy Goodman, Tim Wu, Harry Rosenfeld, Maria Hinojosa, Jeff Jarvis, and Gilbert King.
And October 12, author/journalist/radio host Kurt Andersen will be on the uptown campus for a conversation. Admission for that talk is $30 and includes a copy of Andersen's new book, Fantasyland.
Here's the panel lineup for the symposium...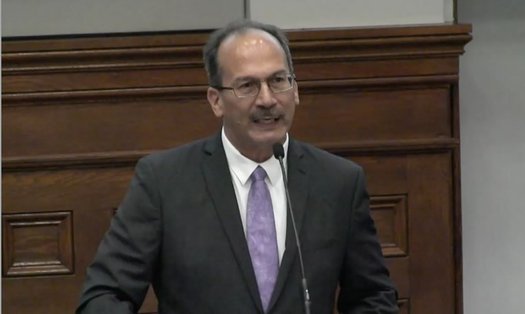 The next president of the University at Albany is Havidán Rodríguez. The SUNY Board of Trustees approved his appointment to the position at its meeting Wednesday afternoon. He'll start in September.
Rodríguez has been serving as the provost (the top academic administrator) at the University of Texas Rio Grande Valley, an institution that was formed in 2015 from the merger of two other UT institutions. He had served as provost and interim president for one of those institutions, the University of Texas-Pan American. Other stops in his career include the University of Delaware and the University of Puerto Rico-Mayagüez.
In introducing Rodríguez Wednesday, SEFCU CEO Michael Castellana -- who chaired the search committee -- said his selection was unanimous: "He is going to bring that university outside of its walls and he's going transform this area."
Said Rodríguez in a short speech following his appointment: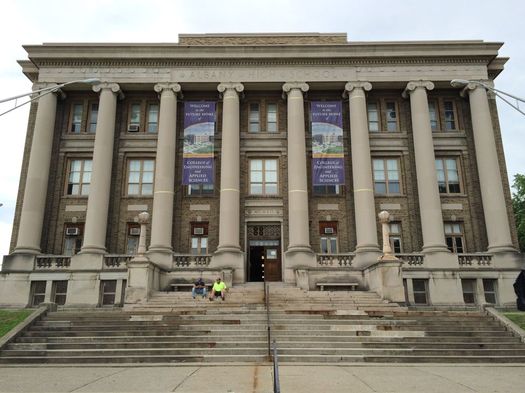 Quick update on UAlbany's plan to convert the Schuyler Building into the home for its new engineering college...
UAlbany did not get the $20 million it was seeking for the project as part of the state budget. But the university said this week it has gathered up enough funding for the exterior work on the building it had planned for later this year, including new windows and some masonry touch-ups. (You might notice the scaffolding going up in a few months.) Other exterior work -- such as roof repair -- had already been in progress.
The overall plan for the Schuyler Building -- a former Albany school district school building adjacent to the UAlbany downtown campus at Western and Lake -- is a $60 million renovation that would convert the space so it could house the new College of Engineering and Applied Sciences.
UAlbany had requested the $20 million during this past budget cycle to pay for the first phase of the interior renovations. University spokesman Karl Luntta said this week via email that UAlbany is still in the hunt for that full $20 million.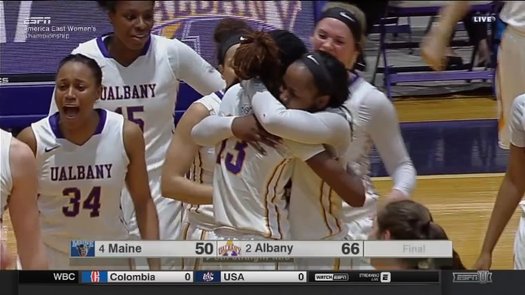 The good news: The UAlbany women's basketball team is headed to the NCAA tournament for the sixth straight year after winning their conference title yet again.
The not-good news: The Great Danes got a #16 seed and will be facing #1 overall seed UConn in the first round. At UConn's on-campus arena.
The NCAA released the brackets for the tournament Monday. UAlbany will face UConn Saturday at 11 am. The game will be on ESPN2.
To say that UConn is good is an understatement. UConn is the empire, the Death Star of women's college basketball.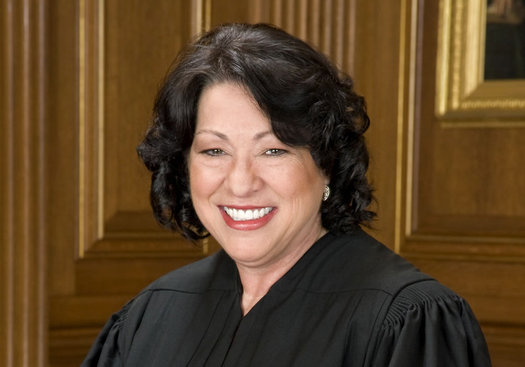 Back in December UAlbany announced that Supreme Court justice Sonia Sotomayor would be speaking at SEFCU Arena April 4, and that it was tentatively planning for the event would be open to the public. Details were to be announced.
And now they're announced: Tickets for the general public will be released just after midnight this Friday, March 17 (so, overnight Thursday to Friday) -- that link includes details of how to claim a ticket via the online system. There only be one ticket released per registrant/email address. The tickets are free.
You can register now with the system if you'd like to save time when claiming a ticket on Friday.
SEFCU Arena seats about 4,000 people for an event like this. But it's not every day that a sitting Supreme Court justice stops in town to talk, so there's a good chance the event will be packed.
photo: Steve Petteway via Wikipedia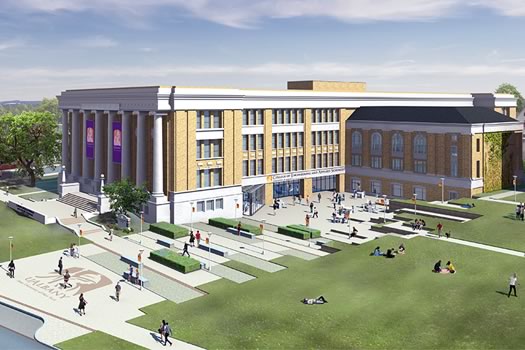 It was just about a year ago that UAlbany officially announced a plan to turn a former Albany school district building next to its downtown campus into the home for the new College of Engineering and Applied Sciences.
The idea behind the $60 million project is that the conversion of the Schuyler Building would not only provide space for growing a public option for engineering education in this area, it would also be an injection of activity right into the city's midsection that could help set the surrounding neighborhood on a new, vibrant path. And UAlbany has been seeking $20 million from the state go get things going.
So, how's that coming along?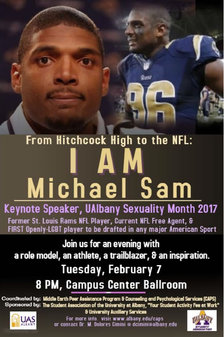 Michael Sam -- the first openly gay player to be drafted by an NFL team -- will be the keynote speaker for UAlbany's Sexualty Month February 7. The talk is free and open to the public.
Sam had a very good college football career, being named the co-defensive player of the year in the nation's best conference as a senior at Missouri. And his public acknowledgement of his sexual orientation made national headlines, including a high-profile interview on ESPN.
He got drafted by the then-St. Louis Rams near the end of the 2014 NFL draft but got cut before the regular season started. Dallas picked up him, but he didn't stick there. He was Dancing With the Stars. And then there was a a stint the Canadian Football League, which didn't work out. The promo materials for his talk identify him as an NFL free agent, so it sounds like he's still trying to make it in the league.
Keynote blurbage:
A role model and trailblazer for inclusion in sports, revered for his unswerving courage, graciousness and fortitude, Sam offers firsthand insight into leveraging individual personal strengths to pursue ones dreams, inspiring audiences with perspective on what it means to work hard to define and achieve success.
The talk at UAlbany is Tuesday, February 7 t 8 pm in the Campus Center Ballroom on the uptown campus.
It's one of multiple events the university has scheduled for its sexuality month.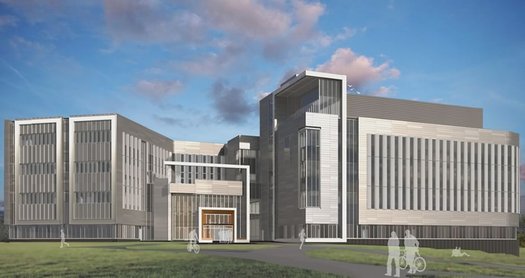 There's a public meeting Wednesday evening to take questions and input about the new Emerging Technology and Entrepreneurship Complex (ETEC) building that UAlbany is planning to construct on the southwest corner of the Harriman State Office Campus. The meeting is from 6-7 pm in SEFCU Arena (Hall of Fame Room), with free parking in the arena lot.
The purpose of the public meeting is for an environmental review of the project, and questions and comments from the public will be logged for the record. We hear that UAlbany officials will also be there to informally answer questions about the project as best they can.
As mentioned, this is a big project -- a four-story, 243,000 square feet buiding with a price tag of $184 million. (You might remember its announcement this past February.)
Blurbage from the project's (really long) supplemental environment impact statement doc for the project: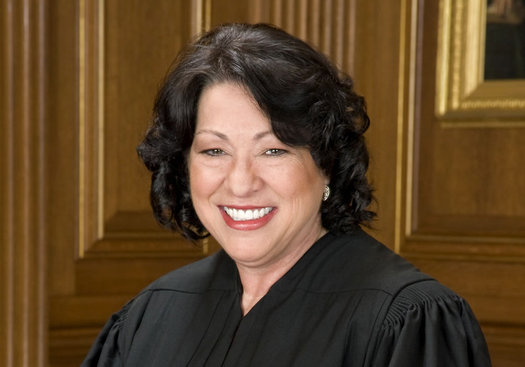 Supreme Court justice Sonia Sotomayor will be speaking at UAlbany's SEFCU Arena April 4. The event will be free and open to the UAlbany community, with details about registration still to come.
The event is part of the university's speaker series that has brought Bill Clinton, Colin Powell, Russell Simmons, and Bill Nye to campus in recent years. Some of these events have ended up being open to the public depending on the availability of space.
We heard from UAlbany today that in addition to being open to the immediate UAlbany community, the university is hoping to also open the event further to at least include alumni. SEFCU Arena seats about 4,000 people for an event like this.
So, if you're an alum and/or a member of the general public and think you'd like to go -- keep an eye out for details about available space in upcoming months. (We'll share them here, too, when they become available.) It's not every day you have a chance to see a sitting Supreme Court justice speak.
photo: Steve Petteway via Wikipedia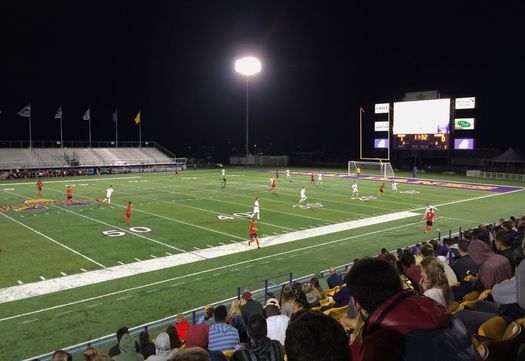 The local college sports that tend to get the most attention in the Capital Region are basketball and hockey. And that's understandable -- the local teams usually do well in their conferences, and sometimes make a bigger, national splash.
But the calendar's full of other sporting events. For example: Tuesday night UAlbany's men's soccer team took on Syracuse at (the relatively new and very nice) Casey Stadium. We'd never caught a soccer game there, so we dropped in.
It was a lot of fun! Tickets were just $7 -- if you get there a few minutes early you can snag one of the seats with a chair back. Parking was free, easy, and close. There was even a good-sized crowd (1,000+).
And UAlbany won 2-1, pulling off the upset against #3 Syracuse, thanks to a few opportunistic goals and some gritty goalkeeping.
Not bad for a Tuesday night.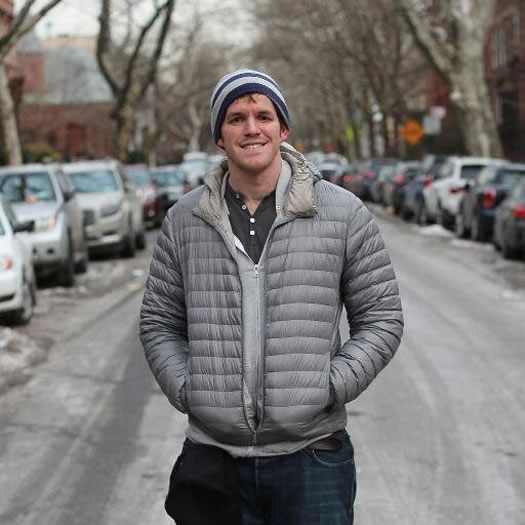 A quick update on that Humans of New York event at UAlbany October 8...
Registration is now open for the general public -- UAlbany says people should register via the homecoming weekend registration page. (It's OK if you're not an alum or somehow connected to the school.) The event is in the SEFCU Arena, and a UAlbany rep told us this week they're expecting there should be room for everyone who wants to attend. (The registration is to keep a headcount just in case.)
And if you didn't see the earlier post: Humans of New York founder Brandon Stanton will be at UAlbany Saturday, October 8 for about the very popular photography series. It's at 8 pm and it's free.
The event is one of a whole bunch of events for UAlbany's homecoming weekend, October 7-9, many of which are open to the public.
photo via Humans of New York Twitter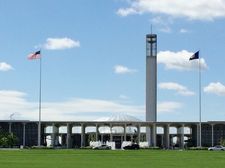 The SUNY Board of Trustees announced Wednesday that James Stellar will serve as as UAlbany's interim president after current president Robert Jones leaves at the end of this month for the University of Illinois at Urbana-Champaign.
Stellar is currently provost and a senior vice president at the university, and has been involved with starting both the new College of Engineering and Applied Sciences and the College of Emergency Preparedness, Homeland Security and Cybersecurity. Press release blurbage:
Stellar previously served at CUNY's Queens College as vice president for Academic Innovation and Experiential Education from 2013 to 2015, and provost and vice president for academic affairs from 2009 to 2014. Before joining CUNY, Stellar spent 22 years at Northeastern University in Boston, where he served for a decade as dean of the College of Arts and Sciences as well as professor and chair of psychology and associate dean for undergraduate affairs. He began his academic career at Harvard University, serving eight years as assistant and then associate professor in the Department of Psychology and Social Relations, and as a neuroscience researcher at the McLean Hospital of Harvard Medical School.
He earned his doctorate in biological psychology from the University of Pennsylvania. He holds a Bachelor of Science degree in biology from Ursinus College in Collegeville, Pa.
UAlbany says Stellar will be paid $390,000 with an additional $110,000 from the SUNY Research Foundation. (That's basically what Jones was paid at the start of his term in 2012, plus a $60k housing allowance.)
For what it's worth: the UAlbany president before Robert Jones -- George Philip -- also started the job with the interim tag.
UAlbany has a lot of notable projects in progress right now, those two new colleges among the biggest. It's planning for $60 million conversion of the old Albany high school building at Western and Lake on the downtown campus into the home of the new engineering college (and, the hope is, for it to also serve as a hub for neighborhood development there). And it's building a $184 million project on the Harriman State Office Campus to house the emergency preparedness project. And it's also aiming to increase enrollment to 20,000 (from about 17,500 right now) by 2020.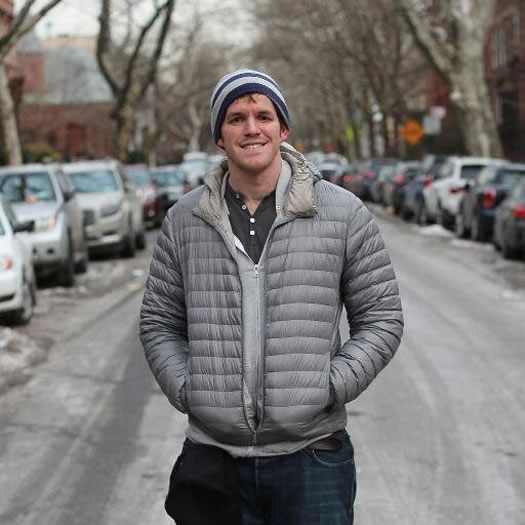 Brandon Stanton -- the founder of the popular Humans of New York photography project -- will be at UAlbany October 8 for a talk. The event is free and will be open to the public, though priority will be given to students, alumni, and their families and friends.
Humans of New York has become very popular since it started in 2010, thanks in part to a huge following on Facebook. And it got another boost of attention this past week when it featured Hillary Clinton.
From the about page for Humans of New York:
The initial goal was to photograph 10,000 New Yorkers on the street, and create an exhaustive catalogue of the city's inhabitants.
Somewhere along the way, I began to interview my subjects in addition to photographing them. And alongside their portraits, I'd include quotes and short stories from their lives.
Taken together, these portraits and captions became the subject of a vibrant blog. HONY now has over twenty million followers on social media, and provides a worldwide audience with daily glimpses into the lives of strangers on the streets of New York City.
The UAlbany event is Saturday, October 8 at 8 pm in SEFCU Arena. Registration is currently via the university's homecoming events registration, which is open to alums, current students, faculty/staff, and friends and family.
A UAlbany spokesperson told us there will be a registration for the general public later on. And it sounds like there should be plenty of room -- SEFCU arena sits 4,000 people for an event like this. That said, HONY is popular, so if you're interested in going, registering earlier rather than later is a good idea.
photo via Humans of New York Twitter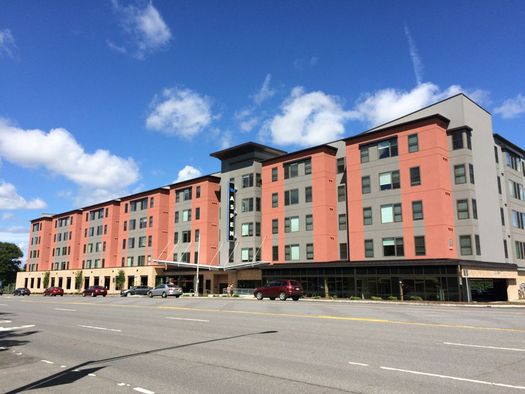 Updated
You've probably noticed that new private dorm built along Washington Ave in Albany -- it's right across from the UAlbany uptown campus, and it overlooks I-90. It's hard to miss.
We were kind of curious about the place and figured you might be to, so stopped into the official ribbon cutting for the building Friday to gawk a bit. Here are a handful of details and pics, along with a few thoughts...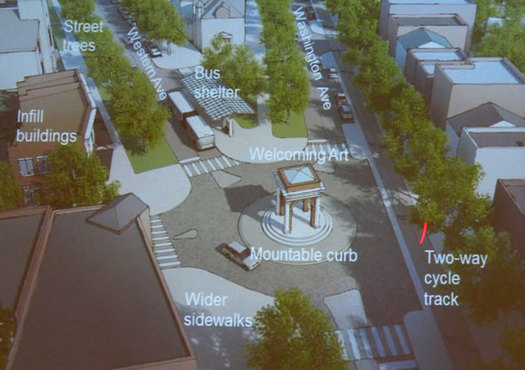 The ReZone Albany project was focused on the neighborhood surrounding UAlbany's downtown campus last week, a process that culminated in a few "big ideas" for the neighborhood and a bunch of renderings imagining how the future could play out there.
The focus on the neighborhood at the heart of the city was prompted in part by UAlbany's planned $60 million renovation of the former Albany hight school building at Western and Lake into the home of its new engineering college. As Jason King of Dover, Kohl -- the consultancy heading up last week's program -- said in reference to the investment and its potential spillover effects: "That makes this one of the most promising parts of the city."
Let's have a look at those ideas and renderings...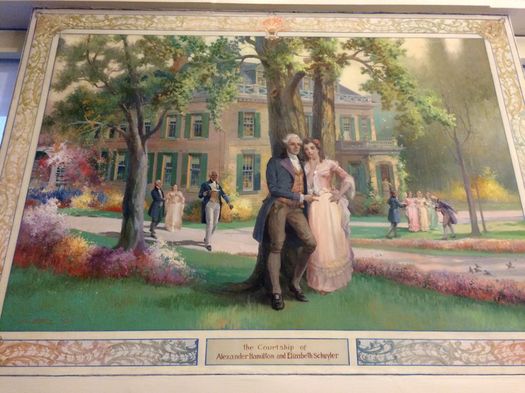 A bonus track from the post about the Rezone Albany downtown UAlbany neighborhood public event: We took a few minutes during Monday's session in Milne Hall 200 to take in the murals that circle the room. And they're worth a look if you ever have the chance.
Here's a UAlbany library page with images and descriptions of each of the murals.
The murals were created by artist David Cunningham Lithgow in 1935 and they each depict a scene from Albany's history (with one exception), among them Henry Hudson's arrival, the signing of the Dongan Charter, and -- as you can see in the pic above -- the courtship of Elizabeth Schuyler and Alexander Hamilton.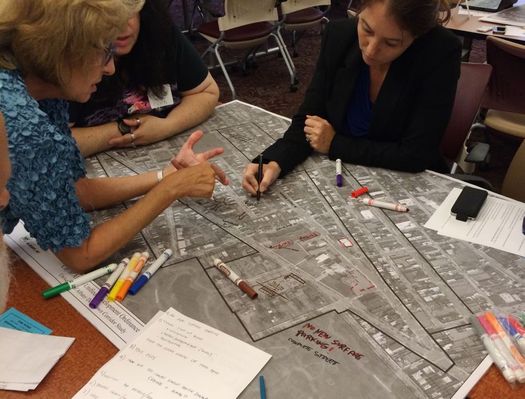 What should the future version of the neighborhood around UAlbany's downtown campus look like? What sorts of services, establishments, and amenities should it have? And what the heck do you call that area?
Those were some of the questions that came up Monday evening during the first Rezone Albany public event focused on imagining and shaping the future of the neighborhood at the heart of the city of Albany. It is, as Albany planning director Christopher Spencer explained to the crowd, an attempt to see how connections can be made among the university, the neighborhood, residents, and businesses.
Monday's event was about gathering ideas from the public. Here's a distillation of what people had to say, along with a few thoughts.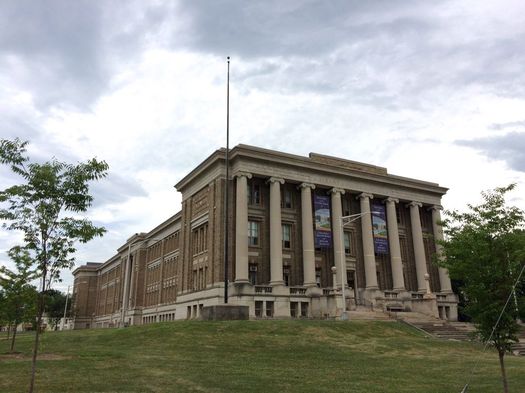 Here are the details for those upcoming public events that are part of the Rezone Albany focus on the downtown UAlbany campus corridor. The events will be in Milne Hall room 200 (135 Western Ave).
+ Monday, August 1: hands-on design workshop with input from the public from 6-8 pm
+ Tuesday, August 2 and Wednesday, August 3: open design studio from 9 am-6 pm at which members of the public can drop in
+ Thursday, August 4: work in-progress presentation from 6-8 pm
From a UAlbany email about the events:
On the agenda are issues like walkability, traffic calming, future development needs, safety, neighborhood identity and parking. Input from people who live, work and otherwise use the neighborhood is essential to crafting a cooperative vision for the area's future.
The consultancy holding the events will be Dover, Kohl & Partners, the same group that ran the neighborhood-specific Rezone Albany events -- the Warehouse District, Central Ave, and the South End -- last year. All three of those mini-series were interesting -- not only to see what members of the public were interested in, but also to hear from the consultants about how what's going on here fits into broader trends around the nation.
Based on these earlier events, if you're thinking you'd like to go to just one of the events, the first one will probably be the best bet for offering input, and the last one for seeing renderings and potential neighborhood plans.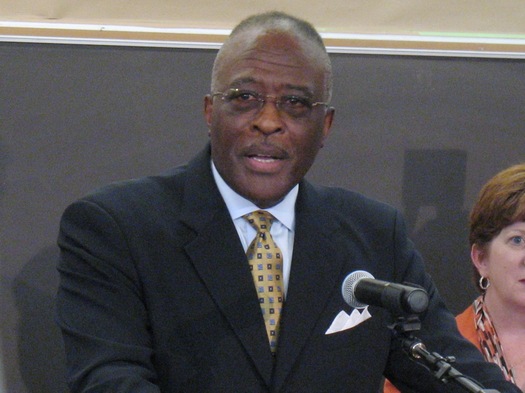 UAlbany president Robert Jones announced Tuesday that he's leaving the university to become chancellor of the University of Illinois at Urbana-Champaign. His last day at UAlbany will be September 30.
From a Jones statement sent to the university community:
This decision wasn't easy for me and my family. In fact, it was one of the most difficult dilemmas I've faced in more than 37 years in higher education. I hope you all know how much I've really enjoyed and loved serving this institution and working with all of you and the leadership team to advance the University at Albany to the next level of excellence. Although I had planned to retire in this position, the opportunity to lead one of the most highly-regarded land-grant institutions among America's public research universities and the flagship campus of the University of Illinois System is a once-in-a-lifetime opportunity.
Jones started in the position at UAlbany in 2013 after coming over from the University of Minnesota, where he was a senior vice president. SUNY has posted supportive statements from both chancellor Nancy Zimpher and board of trustees chair Carl McCall.
UAlbany started a lot of initiatives during Jones's tenure at the university, notably two new colleges -- the College of Emergency Preparedness, Homeland Security and Cybersecurity and the College of Engineering and Applied Sciences. Both have major new facilities in the works -- the emergency preparedness college on the Harriman State Office Campus and the engineering college on the downtown campus. It was just yesterday that Jones appeared at a public event related to promoting plans for the downtown campus.
In Jones's statement, he said McCall and Zimpher will be appointing an interim president for UAlbany at the board of trustees meeting in September.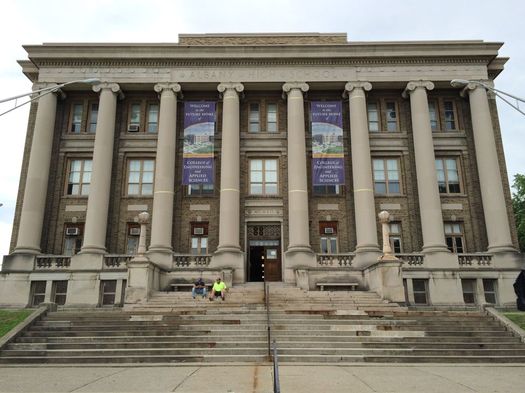 In what way should the area around UAlbany's downtown campus grow in upcoming years?
Are there opportunities for the city and university to set the stage for the neighborhood to evolve into a better version itself?
Those are some of the questions at the heart of a new project announced Monday by the city of Albany and UAlbany to study the Western Ave/Washington Ave corridor along the university's campus locations in the heart of the city. The process is part of the city's ongoing ReZone Albany project, and there will be events coming up soon at which the public can voice its opinions about which way the neighborhood should be headed.
Here are a few more details, and a few thoughts...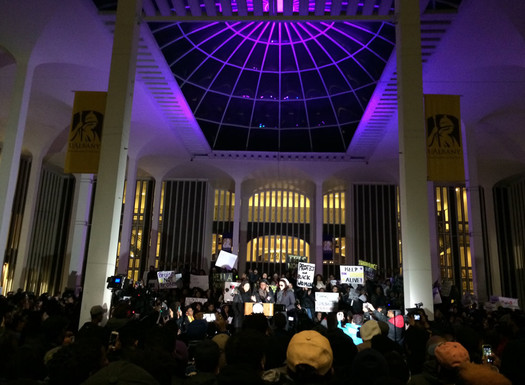 The University Police Department at UAlbany announced Thursday it's charging three women with assault in connection with the incident on a CDTA bus on campus January 30 -- the three women who had alleged they were the targets of an attack that included the use of racial slurs. UPD says two of the women will face a charge of "falsely reporting an incident" for allegedly calling 911 and reporting they were the victims. UPD alleges it was the three women who attacked another woman on the bus. [UPD]
The arraignment is scheduled for Monday morning in Albany city police court. From the press release:
The charges are supported by evidence gathered during a three-week investigation that included interviewing 35 passengers on the bus, reviewing videotape from 12 security camera videos on the bus, reviewing four videos taken by passengers on their mobile phones, reviewing videotape from the university's surveillance system, examining UAlbany building access records, and reviewing audio recordings.
The video and audio evidence and the statement of every witness demonstrate that no male struck the three women. The evidence indicates they were actually the aggressors in the physical altercation, and that they continued to assault the victim despite the efforts of several passengers to stop them.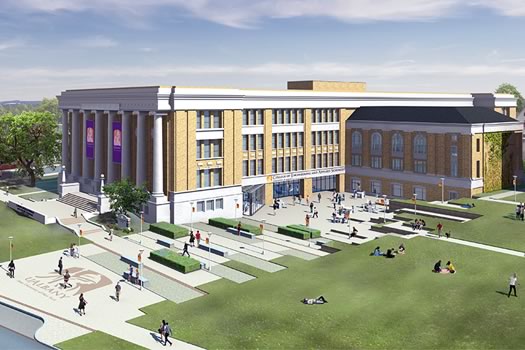 UAlbany has formally announced its intent to turn the convert a former Albany school building next to its downtown campus into the home for the new College of Engineering and Applied Sciences. The university is seeking $20 million in the state budget to get started on the project, which it says will ultimately cost $60 million.
The building is on the western end of UAlbany's downtown campus, between Western and Washington avenues at North Lake. UAlbany bought the building from the Albany school district a few years back. It had originally served as (the second version of) Albany High School, and then Philip Schuyler Elementary.
Press release blurbage:
All told, the $60 million project will create 127,000 square feet of classroom, research and office space with capacity for more than 1,000 students and 180 faculty and researchers. It will also create a dynamic new community resource, including a 1,000-seat auditorium, space for new collaborations with local schools and community organizations, including a "Summer Science Saturday" program, and other opportunities.
UAlbany president Robert Jones said the new engineering college is "at the center of our vision for UAlbany as we create the largest--and most strategic--academic expansion in fifty years." Two years ago Jones said UAlbany was starting the college in attempt to be more competitive in attracting students. (That also happened to be around the time the College of Nanoscale Science and Engineering split to become its own institution, which is now SUNY Poly.)
If the project goes through, it'll be interesting to see how affects the surrounding area. UAlbany already has presence there, of course -- the Rockefeller College of Public Affairs & Policy and other programs are based there -- but the new college is a potentially significant addition of people and activity.
The press release included bits about the "comprehensive vision" for the engineering college, which include a maker space and improving the North Lake Ave-Ontario Street corridor. The full list is after the jump, if you're curious.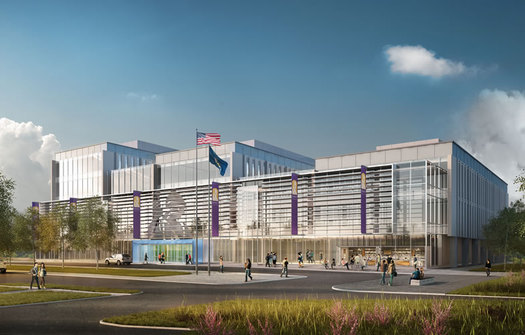 UAlbany will be building a new complex on a chunk of the Harriman State Office Campus for the new College of Emergency Preparedness, Homeland Security and Cybersecurity, the Cuomo admin formally announced today.
That's a rendering of the complex above. Here's a larger version, along with an aerial view of the complex's position on the Harriman campus.
The development -- called the "Emerging Technology and Entrepreneurship Complex" or ETEC -- will be on 12 acres in the southwest corner of the Harriman campus. (Yep, that's the portion right next UAlbany's uptown campus.) It'll house both the new college and New York State Mesonet, the statewide weather monitoring system that's currently being rolled out.
Press release blurbage:
The $184 million project will be financed through $92 million in previously appropriated State capital funds grants as well as $92 million in previously appropriated Campus-funds. It is anticipated that 1,600 construction jobs will be created by the project. When fully occupied, the complex will become an active hub of research, instruction and business development, with some 1,000 daily occupants including faculty, researchers, industry partners, and students. Site planning is underway and construction is expected to begin in 2017, with completion targeted for 2020.
About the Harriman campus and the city of Albany
The Harriman campus is ongoing issue not just for the state, but for the city of Albany -- because it's enormous, roughly 330 acres within the city limits. And it's tax exempt, a fact that Albany leaders routinely bring up when banging the drum for more state aid.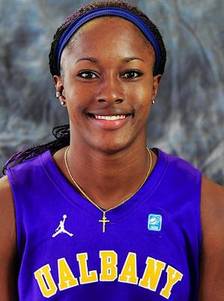 In case you haven't been paying attention:
+ UAlbany senior Shereesha Richards is averaging 24.4 points per game, a rate that ranks third in the nation in women's Division 1 college basketball.
+ Richards is putting up those points while shooting 59 percent from the field, good for 17th in the nation. (We'd love to know what her offensive rating is. Why is there no KenPom for women's college basketball?!)
+ While making all those buckets, Richards is averaging more than 8 rebounds per game (including almost 3 offensive rebounds per game).
+ Richards was named the America East women's basketball player of the week this week. That's the third time she's gotten the honor this season. And the 18th time in her career (a conference record).
+ In the Great Danes' last game -- a 74-70 win over Yale last Wednesday -- Richards had 31 points (on 13-19 shooting from the field) and 12 rebounds. It was the 11th time she's put 30 or more in a game during her career.
The Great Danes women's basketball team -- four-time consecutive conference champion, and 9-3 this year so far -- starts America East play at UMBC this Wednesday. Then they're back home at SEFCU Arena against Vermont this Saturday at 2 pm. Tickets start at just $5 to see one of the best college basketball players in the nation.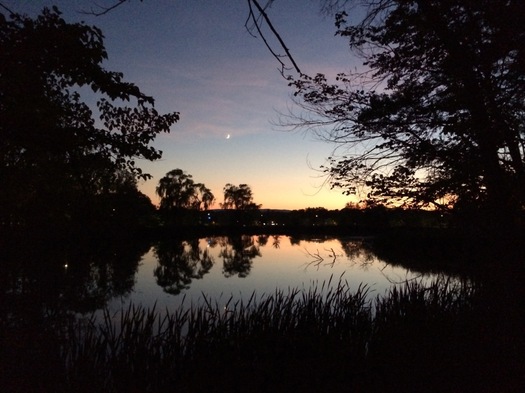 Indian Pond on the UAlbany uptown campus.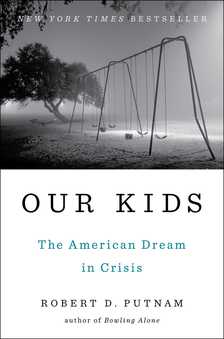 Harvard political scientist Robert Putnam will be at the UAlbany School of Public Health September 16 for a discussion about income inequality in the US. Event blurbage:
The University at Albany School of Public Health has initiated an "All School Read" program, which invites students, faculty, staff and community members to select and read an important book covering issues relevant for those preparing for careers in public health. The first book chosen is Putnam's Our Kids: The American Dream in Crisis, a groundbreaking examination of the growing inequality gap in the United States. The book details how children and grandchildren today have had harder lives amid diminishing prospects compared with earlier generations of Americans.
The forum is Wednesday, September 16 at 5 pm at the UAlbany School of Public Health campus in Rensselaer.
Putnam is probably most famous outside of academic circles for his book Bowling Alone, in which he argued that Americans were withdrawing from civic and social organizations, and becoming less engaged with their communities.
Here's a Washington Post article from earlier this year about Our Kids and what Putnam has been up to recently.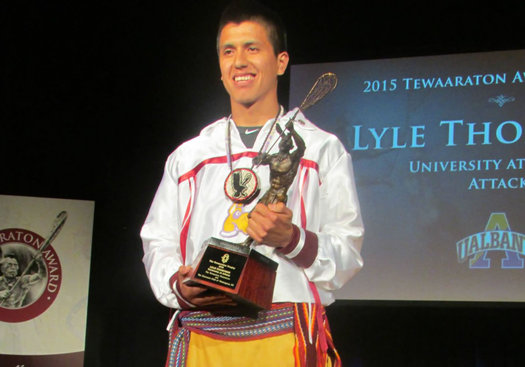 UAlbany lacrosse star Lyle Thompson won the Tewaaraton Trophy Thursday night for the second year in a row. (The trophy is like the Heisman for college lacrosse.) He's the first men's player ever back-to-back winner of the award.
Thompson was the co-winner of the award last year with his brother, Miles. They were the first co-winners of the award. And they were the first Native Americans to win the trophy -- which is especially signifiant because lacrosse originated as a sport played by Native Americans. (Tewaaraton is the Mohawk name for lacrosse.) The Thompsons are from the Onondaga Nation just south of Syracuse.
Lyle Thompson finished his UAlbany career as one of the sport's all-time greats. He holds the career record for career points with 400 -- almost 50 more than person in the #2 spot. (He's #8 in points per game all time.) He's the all-time assists leader with 225 (#9 all time in assists per game). And he holds the top two spots on the all-time list for points in a season (and the #5 spot).
Thompson has already started a pro lacrosse career, and he's signed an endorsement deal with Nike.
photo: UAlbany Athletics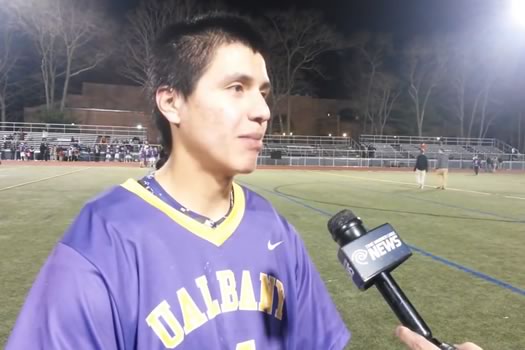 UAlbany lacrosse star Lyle Thompson now holds the NCAA Division 1 career record for most points after two goals and an assist Tuesday night in a 10-8 Great Danes win at Bryant.
Thompson has racked up 357 points in his college career on 155 goals and 202 assists -- 5.7 points per game. That rate is bonkers. It's good for 6th all time -- and Thompson is the only one in the top 20 on the list to play during the last 15 years. Thompson also holds the record for most points in a season, which he set last year. (His 2013 season ranks 4th all time.) He's averaging 6.5 points per game this season, best in Division.
Thompson and his brother Miles were the first co-winners of the Tewaaraton Trophy last year (the trophy is like the Heisman for college lacrosse). They were also the first Native Americans to the win the trophy, which is especially significant because the game was invented by Native Americans. The Thompsons grew up on the Onondaga nation just south of Syracuse.
The UAlbany men's lacrosse team is ranked #8 this season. The Great Danes are the highest-scoring team in the nation at 17 goals per game -- the next closest team (Syracuse) is averaging 15.45 goals per game.
UAlbany takes on #7 Yale this Saturday at 7 pm at Bob Ford Field. Tickets are $7.
screengrab from UAlbany Athletics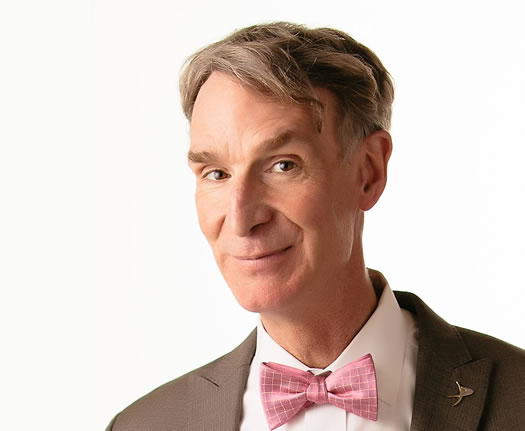 Bill Nye -- you know, "The Science Guy" -- will be at UAlbany's SEFCU Arena March 25 as part of the World Within Reach Speaker Series. It's free and open to public (ticketing details below).
Nye is, of course, famous for his kids science show Bill Nye the Science Guy. (Before that he had been a mechanical engineer at Boeing.) Since the show finished in the late 1990s he's continued to be a pop culture figure and frequent commentator on issues such as climate change and vaccines. Also: He's been trying to crush Ed Begley, Jr.
Tickets to the UAlbany event for the general public will be available March 13, 23, and 24 in the Campus Center West Lounge from 11 am until 4 pm (four ticket max), and then on March 25 from 11 am to 2 pm in the same place. Any remaining tickets on March 25 will be distributed in the Physical Education (PE) building lobby across from the SEFCU Arena starting at 3 pm.
There will also be a limited number of free copies of Nye's book, Undeniable, distributed at the arena.
photo via Bill Nye the Science Guy FB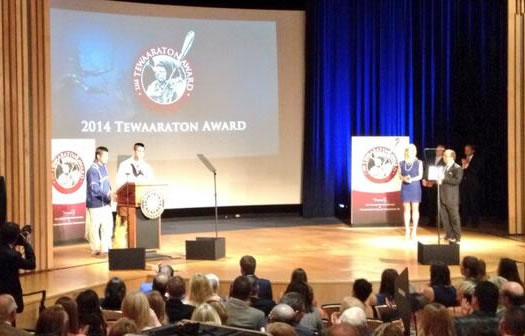 This is great: Miles and Lyle Thompson -- brothers on UAlbany's men's lacrosse team -- won the Tewaaraton Trophy last night (the trophy is like the Heisman for college lacrosse). The Thompsons are both the first co-winners of the award, and the first Native Americans to win the award. [UAlbany sports] [Lacrosse Magazine] [Syracuse Post-Standard]
Said Lyle in a tweet: "Words can't explain how happy I am to not only get this award but to share it with my brother."
The Thompsons had a tremendous season for the Great Danes, who had the nation's highest-scoring offense. The brothers both broke the NCAA record for points in a season. And Miles led the nation in goals per game. (Their cousin, Ty Thompson, also quite a season for the Great Danes.)
Lacrosse was invented by Native Americans, and the sport still has an important place in many Native American communities, especially here in New York. That the Thompsons -- from the Onondaga Nation near Syracuse -- are the first Native Americans to win the Tewaaraton Trophy makes their accomplishment even more significant. (Tewaaraton is the Mohawk name for lacrosse.)
UAlbany finished the season 12-6, exiting the NCAA tournament in the quarterfinals in an overtime loss to eventual national runner-up Notre Dame.
Earlier and elsewhere:
+ Trick shot and a goal
+ NYT: In a Native American Sport, a Family's Giant Leap
+ NPR: In College Lacrosse, Two Brothers Flirt With Making History
photo: Tewaaraton Award
This is crazy: UAlbany lacrosse player Ty Thompson scored a goal Tuesday against Siena with a sweeping, behind-the-back, ankle-level shot. There's video of the goal embedded above. It's one of those things that will make you think, "What?!" -- even if you don't know anything about lacrosse.
The video shows the goal from two angles. The first angle gives a sense of how quick it happened. Thompson's casually drifting away from the net about 8 yards out -- and then whoosh, score. The second angle is a better look at the shot.
UAlbany beat Siena 19-11. Ty Thompson had three goals for the Great Danes. His cousins -- brothers Miles and Lyle Thompson -- each had six goals. (Yep, the Thompson family scored 15 goals in the game. See the NYT profile of them from earlier this year.)
The Great Danes are 8-5 on the season. They lead the nation in goals per game at 15.33. (They're also giving up more than 11.5 goals per game, which is not so good.) And Miles Thompson leads the nation in goals per game at 4.25.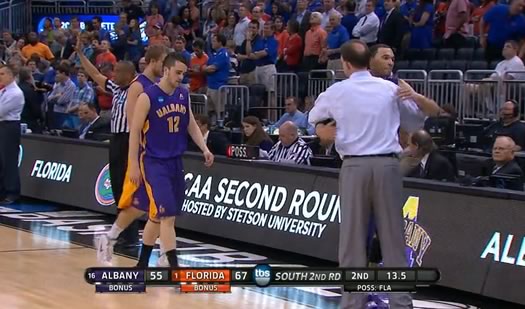 The #16 seed UAlbany men's basketball team lost to #1 seed Florida 67-55 in the NCAA tournament's round of 64 Thursday afternoon.
The Great Danes put up a good fight. The two teams traded the lead back and forth through the first half before the Gators took a six point lead into the locker room at halftime. Florida didn't relinquish the lead the rest of the game. (The the score was tied for a bit around the 14 minute mark of the second half.) UAlbany played hard -- it was just up against too much size and strength.
DJ Evans had another stand-out game for the Great Danes. The 5-9 (maybe) guard took a beating going up against the much bigger Gators. But he finished as the game's leading scorer, with 21 points (on 6-12 shooting) with 6 rebounds.
An Albany win would have been a titanic upset. A 16 seed has never beaten a 1 seed. And Florida hadn't lost since December. These match-ups are usually blow outs. UAlbany's 12-point loss was an atypically small margin for a #1 vs. #16 game.
The Great Danes finish the season 19-15, including its "first four" win this week -- the program's first-ever NCAA tournament win.
screengrab: TBS/NCAA March Madness Live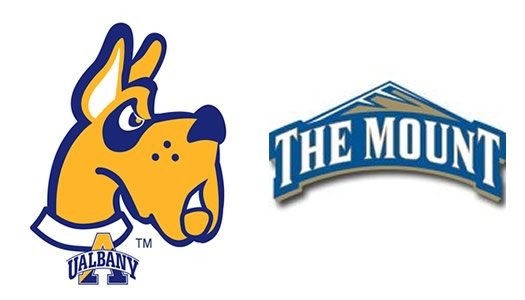 The UAlbany men's basketball team is headed to the NCAA tournament this week after beating Stony Brook 69-60 in the America East championship Saturday at Stony Brook.
UAlbany is a facing quite a challenge. The Great Danes have been seeded 16th in the south bracket -- well, actually, they're the co-16th seed. UAlbany plays Mount St. Mary's -- winner of the Northeast Conference, from Maryland -- Tuesday in one of the "First Four" play-in games in Dayton. If the Great Danes win, they'll then play #1 seed Florida -- the tournament's top overall seed -- on Thursday in Orlando. (Yeah, the fact that you can win your conference tournament and still have to play one one of these play-in games -- as opposed to directly getting the opportunity to be demolished by a #1 seed in the regular field of 64 -- is lame, but such is modern college sports.)
The UAlbany/Mount St. Mary's game is Tuesday at 6:40 pm on TruTV. The potential game against Florida is Thursday at 4:10 pm.
It's the second year in a row the Great Danes are going to the tournament. They lost in the first round last year as a #15 seed in a hard-fought game against Duke.
Syracuse: The ongoing implosion of the Syracuse men's basketball season continues when the #3 seed Orange take on #14 seed Western Michigan Thursday at 2:45 pm on CBS.
UAlbany women: The UAlbany women's basketball team -- which won the America East for the third straight year -- will find out its seeding and tournament matchup when brackets are announced Monday evening.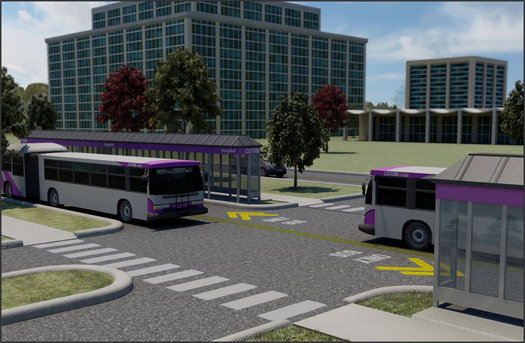 On Wednesday CDTA announced that its board had voted to take another step toward the proposed expansion of the BusPlus bus rapid transit system to the Western-Washington corridor -- AKA, The Purple Line. This bit from the announcement caught our eye (emphasis added):
The [official designation of the preference for this plan] includes construction of a dedicated busway through the Harriman Office Campus and the University at Albany, a transit center at Crossgates Mall, and high-volume stop locations.
The "dedicated busway" was news to us -- and we were curious about what it meant. CDTA's Jonathan Scherzer explained:
We are working with both the University and [state Office of General Services] on the inclusion of a dedicated roadway that would be used exclusively for transit, maintenance and shuttle vehicles. The current design would face the soon to be completed Campus Center on the UAlbany campus while also providing good proximity to the new football stadium to ease traffic.
That rendering above projects what the lane might look like on the office campus (it appears to be the Western Ave side of the campus, near the campus access road).
As we've said before, bus rapid transit is probably the closest this region will come to any sort of light rail-type system in the not-way-distant future. Building this sort of infrastructure -- the busway, the transit center -- looks like a good step toward making BusPlus a real system, something more than just an express bus, which could be key to its longterm success. Because there's a line of thought that making BRT more than "just the bus" is key to it gaining a broader crowd of users.
See also: CDTA chief renews call for downtown Albany transit hub [Biz Review]
After the jump: A bonus rendering of the proposed transit center at Crossgates, and a pdf info sheet about the proposed Purple Line.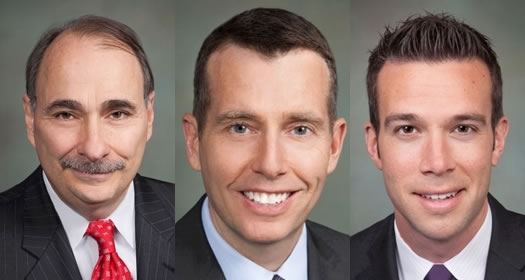 Update: Here's the link for registration.
The World Within Reach speakers series has lined up an appearance by three of top advisers on Barack Obama's two presidential campaigns: David Axelrod, David Plouffe, and John Favreau. The trio will be talking and taking questions as part of a "Inside the Obama Campaign" program September 28 at the SEFCU Arena.
This should be a pretty big event for political nerds. Axelrod was key adviser to Obama as he moved from Illinois state Senate, to the US Senate, to the White House. Plouffe was the campaign manager for the 2008 Obama presidential campaigns and then served as senior advisor to the White House. Favreau was Obama's chief speech writer for the first presidential campaign and served in the same role at the White House.
The event at UAlbany starts at 8 pm on September 28. It will be open to the public, but a ticket will be required. Details on how to get a ticket are still to come -- the UAlbany Student Association, the event's organizer, says the info will be posted on its website and Facebook page.
This is the seventh event for World Within Reach speakers series. It's put together a string of high-profile speakers, including Bill Clinton, Colin Powell, Howard Dean and Karl Rove (together), and Russell Simmons.
photos via Washington Speakers Bureau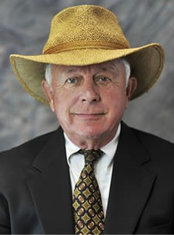 UAlbany football coach Bob Ford announced today that he'll be retiring at the end of this season -- his 44th at the school.
Ford's had a remarkable career:
+ Ford was appointed head coach in 1970 -- when there wasn't even a team, yet. Since then the team has moved from a club team, to Division III, to Division II, and now the Division I FCS level.
+ He's the only head football coach UAlbany has ever had in its modern era.
+ Ford is the longest-tenured current coach in college football.
+ At almost 76 years old, he'll end his career has the oldest active coach in Division I. At one point, when he was coaching at St. Lawrence, he was the youngest (26 years old).
+ This fall the Great Danes will play in a new 8,500 seat stadium called, what else, Bob Ford Field.
In a time when keeping the same job for four years can seem like a long time, it's kind of amazing to hear that someone has managed to log more than four decades at the same job -- even more so when that person leaves seemingly being held in high esteem by a bunch of people.
Worth a look: This Ford Q&A with the Biz Review's Adam Sichko from last year. Ford talks about his childhood (moved around a lot, lived in a chicken coop at one point), how he got fired from his first head coaching job, and why he's always wearing a hat.
photo: UAlbany Athletics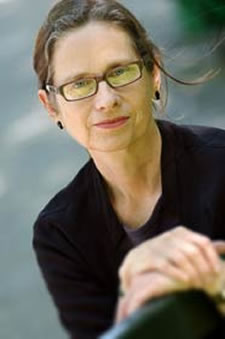 This is great: Lydia Davis -- a professor and writer-in-residence at UAlbany -- has won the Man Booker International Prize, which is awarded every two years based on the body of a writer's work.
Davis is known for her short stories -- some of them as short as just a sentence or two. Said Christopher Ricks, the chair of the judging panel for this year's prize of Davis' stories, in a press release: "Just how to categorise them? They have been called stories but could equally be miniatures, anecdotes, essays, jokes, parables, fables, texts, aphorisms or even apophthegms, prayers or simply observations ... There is vigilance to her stories, and great imaginative attention. Vigilance as how to realise things down to the very word or syllable; vigilance as to everybody's impure motives and illusions of feeling."
Here's an example of one of Davis' ultra short works, called A Double Negative:
At a certain point in her life, she realizes it is not so much that she wants to have a child as that she does not want not to have a child, or not to have had a child.
As she told the Guardian a few years back: "When I first began writing seriously, I wrote short stories, and that was where I thought I was headed. Then the stories evolved and changed, but it would have become a bother to say every time, 'I guess what I have just written is a prose poem, or a meditation', and I would have felt very constrained by trying to label each individual work, so it was simply easier to call everything stories."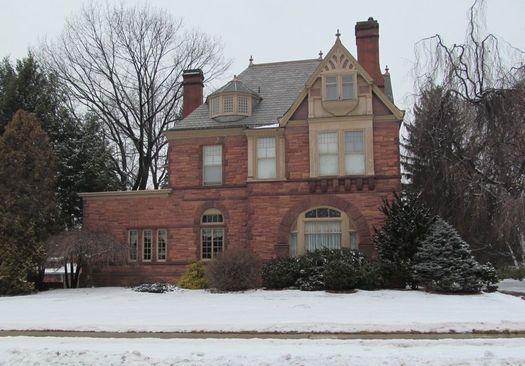 Now on the market: 5 Englewood Place in Albany -- also known as the UAlbany presidents residence. List price for the mansion on the edge of Washington Park: $625,000.
From the listing:
Absolutely stunning home. Original details abound: working pocket doors, moldings, hand hewn beams and the list goes on. Beautiful gourmet kitchen with 6 burner Viking range, KitchenAid double wall oven, a huge Bosch refrigerator, and granite galore. Nicely appointed and updated bathrooms. The outdoor space is just as impressive with in-ground pool, huge 1.55 acre yard and mature gardens. This home is in excellent condition and is a must see.
There are a bunch of photos at the listing page, many of which highlight some beautiful details (the stairway is pretty great). The house is 6,000 square feet, with 9 bedrooms and 4.5 baths, according to the listing. The agent is TL Metzger's Sam Critton.
The house has been the UAlbany presidents residence since 1998, when it was bought by the University at Albany Foundation for $650k. The university news item at the time notes the home was designed by Robert W. Gibson, the architect who designed the Cathedral of All Saints near the Capitol.
Current UAlbany president Robert Jones doesn't live in the house -- he and wife are living in a condo at 17 Chapel in downtown Albany (immediate past president George Philip did live there). Back in January Karl Luntta -- UAlbany's director of media relations -- told us Jones and his wife decided to live downtown just because of "personal preference." And the University at Albany Foundation was "determining how [the property] can serve the university and exploring all options for the property." (We have a request in asking what prompted the sale.)
Also for sale in the neighborhood: The nearby "castle" at 10 Thurlow Terrace (map). List price: $1.15 million.
(Thanks, Sarah)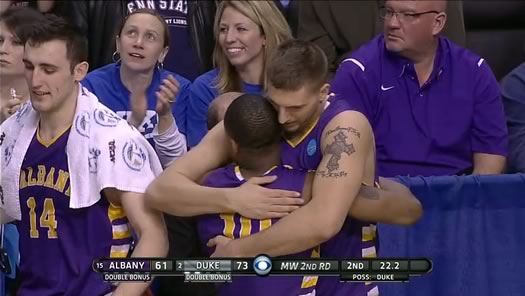 Duke was supposed to be too much for UAlbany in the NCAA tournament. And despite a good fight from the Great Danes, that's the way it turned out. The #2 seed Blue Devils just had a little too much of everything for the #15 seed Great Danes -- too much shooting, too much height, too much pressure. UAlbany lost 73-61.
The Great Danes didn't play badly. At all. In fact, they hung around for much of the game -- they were down 9 with 4.5 minutes to go -- thanks in large part to good shooting from three-point range, where they were 9-15. But they were only able to shoot 36.5 percent overall from the field. Almost half of all UAlbany's made field goals were from three.
UAlbany also had no answer for Duke guard Seth Curry (26 points, 10-14 from the field) and super athletic big guy Mason Plumlee (23 points, including two long range hook shots). The Blue Devils shot 59 percent from the field.
Jacob Iati led UAlbany with 15 points. Peter Hooley had 13, Mike Black and Sam Rowley both had 10.
UAlbany finishes its season 24-11.
screengrab: CBS
Later: UAlbany lost 73-61.
____
The NCAA basketball tournament tips off today. UAlbany doesn't play until Friday, when it faces Duke at 12:15 pm in Philadelphia. (The game will be on CBS.)
UAlbany is a #15 seed, Duke a #2 seed. So, just looking at the bracket, the Great Danes appear to be facing a tall challenge.
So, what are their chances? Let's break it down -- via stats, experts, money, even "coolness"...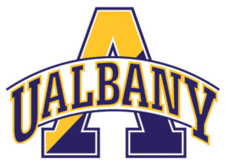 The UAlbany men's and women's basketball team both won their conference tournament this past weekend -- so they're both headed to the NCAA tournament.
UAlbany men
After winning the America East tournament 53-49 over Vermont, UAlbany got a #15 seed in the Midwest bracket -- and is matched up with #2 seed Duke. The Great Danes and Blue Devils will play this Friday at 12:15 in Philadelphia. The game will be on CBS.
This is UAlbany's first trip to the tournament since 2007.
Obviously, a UAlbany win would be a big upset. Duke has been one of the top teams all season. That said Duke lost last year in the first round as a #2 seed to #15 seed Lehigh.
UAlbany women
The UAlbany women continued their domination of the America East over the weekend, winning the conference tournament 61-52 over Hartford. The Great Danes were also undefeated through the conference regular season.
The brackets for the women's tournament will be announced tonight (Monday) at 7 pm. This will be the UAlbany women's team second straight trip to to the tournament.
Syracuse
The Syracuse men's basketball team got a #4 seed in the East bracket, and the Orange will face #13 seed Montana in San Jose, California. The game is Thursday at about 10 pm on truTV (TWC channel 71).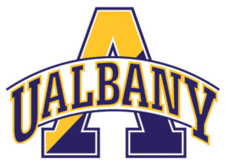 The UAlbany basketball teams -- both men's and women's -- are one win away from the NCAA tournament. And they're both playing Saturday.
Men
The UAlbany men take on Vermont in Burlington Saturday for the America East tournament title at 11:30 am (yep, the morning). The game is on ESPN2.
The last time the two teams met -- in January at the SEFCU Arena -- the Great Danes lost 50-43. Yes, they both play very slow: UAlbany is 279th nationally in adjusted tempo and Vermont is 309th.
A win would send UAlbany to the NCAA tournament for the first time since 2007.
Update: UAlbany beat Vermont 53-49 -- the Great Danes are headed to the NCAA tournament.
Women
The UAlbany women face Hartford at SEFCU Arena Saturday at 7 pm.
The Great Danes have dominated their conference this year -- they were 16-0 in conference play this season. And their average scoring margin this season is +18.9.
A win would send the team to its second straight NCAA tournament appearance.
Update: UAlbany beat Hartford 61-52 -- the Great Danes are headed back to the NCAA tournament.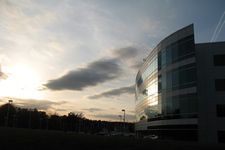 Interesting report about the College of Nanoscale Science and Engineering from the AP's Michael Gormley:
The State University at New York may soon create its 65th campus, spinning its fast-growing College of Nanoscale Science and Engineering away from the University at Albany under a plan that give more control to the governor. ...
The proposal calls for a two-phase approach to create a "freestanding SUNY 'specialized' college" with its own budget that would award doctoral degrees. It would be based on the model of the SUNY College of Forestry in Syracuse.
This wouldn't be all that surprising. The college's empire keeps growing -- it's piled up $14 billion in investment so far. It's finishing off construction of a $356 million building, with another planned. And in a lot of ways the college has seemed to be more like an economic development organization than a traditional college, with its many public-private partnerships for industries such as chip fabrication.
Also: as noted last month, the CNSE has started referring to itself as the SUNY NanoCollege (instead of UAlbany NanoCollege) -- see recent press release.
In other news: Your job is being folded under the management of Alain Kaloyeros.
By the way: A CNSE fact sheet reports the college's total enrollment for the spring 2013 semester is 261. And there "more than 3,100" employees on site.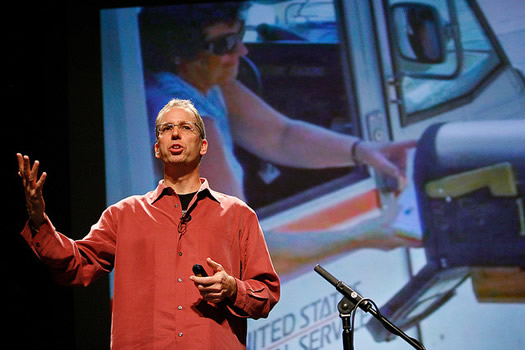 Mentioned in this the week ahead, but we figured it's worth highlighting: Frank Warren -- the creator of PostSecret -- will be at UAlbany Tuesday. From the blurbage:
"PostSecret Live" is a multi-media presentation by Frank Warren, founder of PostSecret. See the postcards that were banned from the books. Hear the inspiring and funny stories behind the secrets. Listen to Frank's emotional secret or share your own at the microphone.
The a book signing will follow the talk, which is part of sexuality month at UAlbany.
PostSecret is, of course, the popular online project that collects secrets people send in on postcards. A traveling exhibit from the project was at UAlbany in 2011. Here's a TED talk by Warren from last year.
The event starts at 8 pm in the campus center ballroom on the uptown campus. It's free and open to the public. But there are no tickets, and it's first arrive, first seat -- so if you're interested in going, you should show up early. For what it's worth, more than 500 people have already indicated on the Facebook that they're going.
photo: Kris Krüg / Pop!Tech Flickr (cc)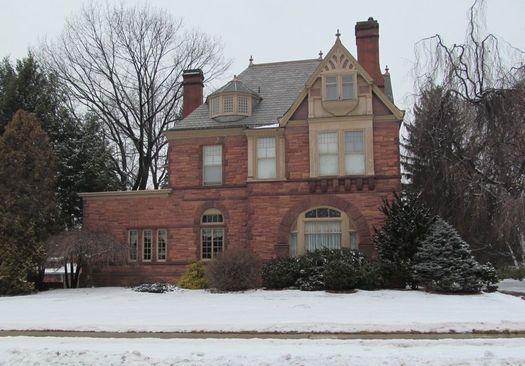 Interesting bit plucked from a recent Biz Review interview with Robert Jones: the new UAlbany president and his wife have chosen to live in downtown Albany, at the 17 Chapel condo conversion.
That got us curious about the UAlbany presidents residence at 5 Englewood Place in Albany, near Washington Park. The university's foundation bought the house in 1998. And immediate past president George Philip had lived in the home.
So, what's the plan for 5 Englewood? Karl Luntta, UAlbany's director of media relations, tells us the University at Albany Foundation is currently "determining how it can serve the university and exploring all options for the property." No decision has been made, yet. The residence is almost 6,000 square feet, and includes 7 bedrooms and 3.5 baths, according to its listings on Trulia and Zillow.
And why did Dr. Jones and his wife choose to live downtown? Just "personal preference," according to Luntta. (Jones cited 17 Chapel's proximity to the Palace and Capital Rep in the Biz Review interview.)
The new president's compensation package with the school includes a $60,000 housing allowance.
Earlier on AOA: A survey of living options in downtown Albany
The UAlbany School of Business advertises on AOA.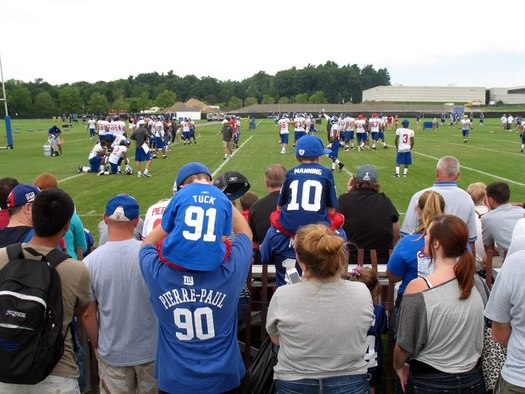 The Giants announced Friday that they will hold their training camp at their practice facility at the Meadowlands (in New Jersey!) next season -- not at UAlbany. From the announcement:
"The University at Albany and the Capital Region have been great hosts for us during our training camps," Giants President and Chief Executive Officer John Mara and Chairman and Executive Vice President Steve Tisch said in a joint statement. "UAlbany truly has been the summer home of the Giants. We are grateful to Mayor Jennings and to [UAlbany athletic director] Dr. [Lee] McElroy and his staff in the athletic department for making us feel welcome and providing the resources we needed to prepare for the season. We are fortunate to have a facility in the Timex Performance Center that allows us to hold training camp here. We have told Mayor Jennings and Dr. McElroy that we will evaluate our training camp situation on an ongoing basis and certainly would not rule out a return to Albany in the future if it makes sense for both parties."
The Giants have trained at UAlbany for 16 of the last 17 seasons. The exception was 2011, which had an usual startup because of a lockout.
Traditionally NFL teams went away for training camp, but in recent years the trend has been to hold the pre-season practices at the team's regular practice facility -- 19 of the league's 32 teams did so last season. The Giants' practice facility at the Meadowlands opened in 2010 and it appears to be rather swank. There's been talk about the team moving training camp there since the facility opened.
It's too bad the Giants won't be coming back. It was fun for football fans, getting the chance to stop into practice and see the players up close.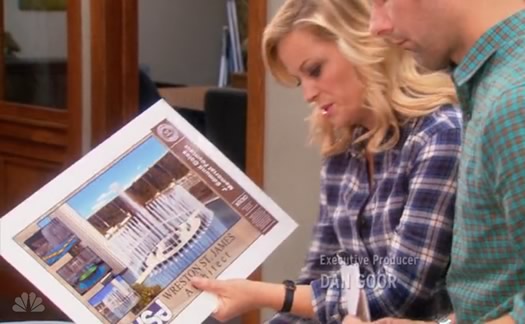 Check it out: it looks like a rendering for the UAlbany fountain reconstruction popped up on the most recent episode of Parks and Recreation. (The UAlbany rendering is after the jump.)
The drawing appears as a proposed design for a new park in Pawnee. Understated hijinks ensue.
We're curious about how the show ended up with the rendering. Maybe they did a search for the most epic fountain, ever.
[via Knick Ledger]
(Thanks, Alison!)
The website Campus Grotto recently released its annual list of the 100 most expensive colleges -- and, as in years past, RPI, Union, and Skidmore are on the list (table above).
Both Union and Skidmore have been sliding down the list over the last few years. For 2008-2009, they were both in the top 20.
Other schools in the greater region that also made this year's list: Bard College (#10, $57,580) Bennington College (#27, $56,990), Williams College (#33, $56,770).
Of course, these totals are like the list price on a car -- not everyone ends up paying that. In fact, at a lot of schools, very few students end up paying full price because of scholarships, grants, and other financial aid.
Campus Grotto notes this school year marks a new era -- for the first time a school's total cost has exceeded $60,000. Sarah Lawrence -- #1 on the total cost chart again -- checks in at $61,236.
St. Rose, Siena, Sage, and UAlbany did not make the top 100 list. Their 2012-2013 total cost figures are post jump.
As you might have heard, entrepreneur Russell Simmons will be at UAlbany October 13 as part of the university's World Within Reach speaker series at UAlbany.
Tickets for the talk are available to UAlbany students, faculty, staff, and alumni -- they're free require pre-registration. If you don't fit into one of those categories, but would still like to go, the university says you're welcome if you can get someone from the university's community to claim a spot for you while registering.
Simmons is the co-founder of Def Jam records, among many other businesses. He's also a political activist -- recently working with Dennis Kucinich on campaign finance reform efforts.
photo: David Shankbone via Wikipedia (cc)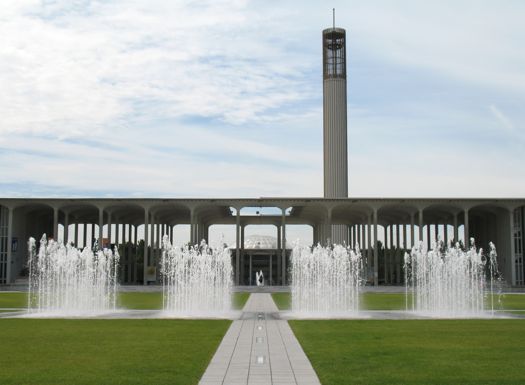 When it was announced last week that Robert Jones will become the next UAlbany president, there were a few eyebrows raised about his compensation -- he'll receive a total of $555,000. That includes salary, money from the Research Foundation, and a housing allowance.
That's a lot, no matter what job you're doing. And given that the SUNY system has faced budget cuts recently, it's understandable that the figure would catch attention.
But is it too high? That's a hard question. And people are going to have different answers based on their own perspectives.
To get some context, we pulled data about presidential compensation at UAlbany, RPI, Union, Skidmore, St. Rose, Siena, and the Sage Colleges -- and broke it down to see how it compares across multiple categories.
Here's the result...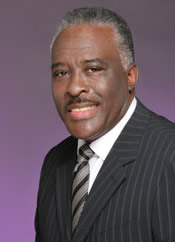 UAlbany announced today that the SUNY Board has appointed Robert J. Jones as the university's next president. He's currently a VP in the University of Minnesota system. He'll start at the beginning of 2013.
Jones' background is as a scientist. From the UAlbany press release online:
A native of Dawson, Georgia, Dr. Jones has more than three decades of higher education leadership experience as well as academic expertise spanning plant physiology and urban and international development. He earned a bachelor's degree in agronomy from Fort Valley State College, a Master of Science degree in crop physiology from the University of Georgia, and a doctorate in crop physiology from the University of Missouri, Columbia. After earning the Ph.D., he joined the University of Minnesota faculty as a professor of agronomy and plant genetics. He is an internationally recognized authority on plant physiology and has published numerous scientific papers, manuscripts and abstracts. His research focuses on the role of cytokinins in stabilizing grain yields of maize against environmental stresses and global climate change. Over his career, he has trained many students who have gone on to leading careers in higher education and research.
Jones will be paid $385,000 plus "a supplement of $110,000" from the SUNY Research Foundation, along with a $60,000 housing allowance. George Philip, UAlbany's current president, got $281,230 in 2011, according to SeeThroughNY. (Philip also has a large pension from his time as head of the New York State Teachers' Retirement System.)
As Nick points out, Jones is a bit of a surprise pick (publicly, at least) -- his name wasn't on the list of finalists leaked to the Times Union in July.
George Philip has served as UAlbany president since 2007, first as interim president, then in a permanent role starting in 2009. The school announced last November that Philip was retiring.
photo via UAlbany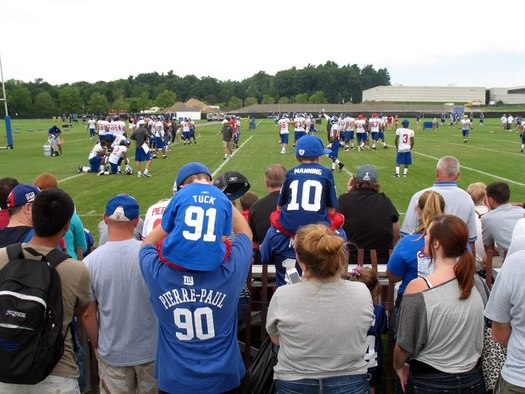 We had a few minutes between appointments today so we stopped by to watch the Giants on their last day of pre-season camp at UAlbany. It is pretty cool to be able to just walk up to the field and watch an NFL team practice. Those are large, strong, and fast gentlemen.
It'd be too bad if things don't work out for the team to come back. It's fun to have them here. The few thousand people there today seemed to be having a good time.
A handful of photos post jump.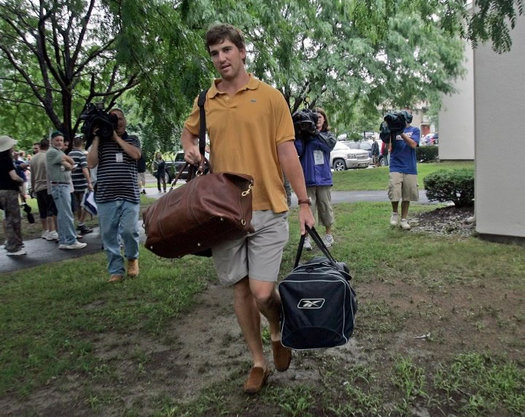 The New York Giants are back at UAlbany for this year's training camp. Players were scheduled to report today (Thursday), but they've been showing up for the last few days. The camp runs through August 14.
The practices are open to the public. Here's the schedule. (Autograph day is this Saturday.)
If you're a football fan, it's worth a stop. It's one thing to watch the NFL on TV, it's another to see these guys in real life. It's hard to appreciate how big and fast they when watching them on a screen. Up close you really get a sense of the freakish combination of size and athleticism.
Lombardi Trophy: The Giants are, of course, the defending Super Bowl champs. And they brought the Lombardi Trophy with them to prove it. The trophy will be on display at Albany City Hall rotunda August 2 (a Thursday) from 8:30-11:30 am.
photo: New York Giants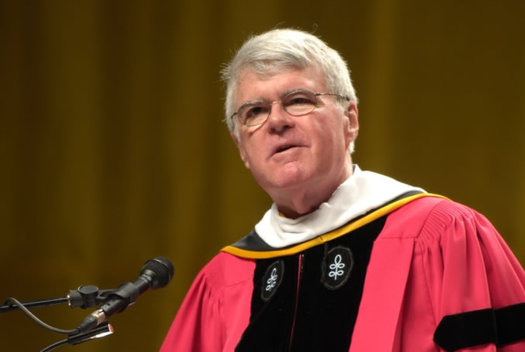 We're just about finished with commencement season here in the Capital Region. Pomp. Circumstance. Advice.
Here are eight commencement speech in eight lines (or thereabout):
One of the interesting things in a recent NYT package about student debt is an interactive listing that includes school-by-school breakdowns of the average student debt for each school.
We were a bit surprised by the numbers from Capital Region schools (above). Even though Skidmore and Union College both have expensive sticker prices (both locally and nationally), their average graduate debt figures were among the smallest in this area -- and they had the lowest percentage of grads carrying student debt.
That result probably speaks to a few things about those schools: a) a not insignificant share of the students attending come from families that can help them cover the price and/or 2) many of the students whose families can't cover the cost probably aren't paying the full sticker price. In fact, Union says more than 60 percent of its students "receive some kind of financial assistance."
Contrast that to St. Rose and UAlbany. CSR had the highest average graduate debt -- with 86 percent of its graduates carrying debt. And UAlbany, though having one of the lower debt numbers probably as a result of its relatively inexpensive tuition, had by far the highest debt-to-tuition ratio.
The NYT interactive feature has more info and is worth checking out.
Noted: Americans now owe more in student debt than they do in credit card debt -- the total amount of outstanding student debt in the country is roughly $1 trillion. [USA Today]
Fine print: All the tuition and debt total numbers are for 2010 and via NYT, with one exception: NYT didn't have a tuition number for Union. So we pulled it from College Grotto's rankings for 2009-2010. It appears NYT pulled the numbers from The Project on Student Debt, from which we pulled the "grads with student debt" percentages. The debt:tuition ratio is our own calculation.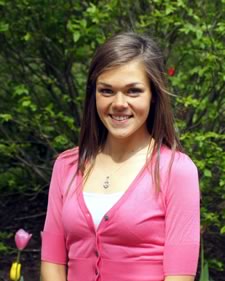 The 2012 Tulip Queen is Emily Finnegan, a UAlbany junior from Colonie studying political science, globalization studies, and Spanish. She's done volunteer work in India and Guatemala. And she's on the UAlbany track and cross country teams.
Here are all the finalists -- it sounds like any of them would have been worthy picks.
Mother of the Year This year's Mother of the Year is Helen Hagen. Paul Grondahl wrote a story in the TU this past weekend about Hagen and two of her friends -- among them, they have 22 children -- adopted, foster and biological.
Photos Here's a big Tulip Festival photoset by Michael Panzarino of M.A.P. Graphics. He caught some good reactions when Emily Finnegan's name was announced as the Tulip Queen.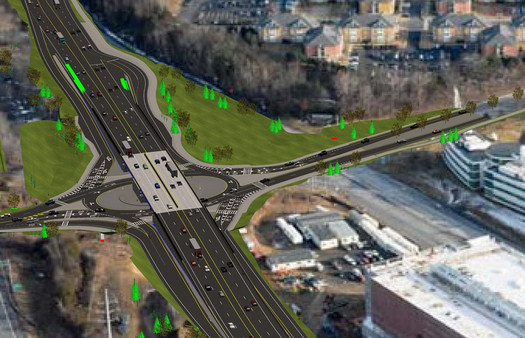 The state Department of Transportation announced today that the realignment of the Washington Ave Ext/Fuller Road intersection has started. (You might have noticed the recent tree clearing around the site.) From the press release:
NYSDOT will realign Washington Ave. Ext. to the north and install a two-lane roundabout at the Fuller Road/County Road 156 intersection. A flyover bridge will be built to carry through-traffic, thereby removing 20,000 cars daily from the intersection and providing improved access to CNSE's Albany NanoTech Complex, which is currently engaged in a $366 million expansion project. Nearly 30,000 vehicles travel through the intersection each day.
Pedestrian and bicycle access will be improved with new sidewalks and a new, 10-foot bicycle lane that will connect to existing bike trails. Reduced congestion will enhance transit schedules; new bus bays on Washington Ave. Ext. will provide safer stopping areas for riders.
Most of the work can be done without impacting traffic. More than 3.5 miles of Washington Ave and Washington Ave. Ext. will be reconstructed, together with a half mile stretch of Fuller Rd.
NYSDOT says it's an $18 million project, funded by the Fuller Road Management Corporation -- a not-for-profit org created to manage the nanotechnology facilities at UAlbany's CNSE -- Albany County, and the state. It says FRMC is picking up 45 percent of the cost.
The project is expected to be "substantially completed" this fall -- with minor work on Fuller Road next summer. The re-alignment will open up more space for Albany NanoTech. (The area under the bridge that currently spans Wash Ave Ext will become a parking lot.)
Large-format renderings are after the jump.
So, what's this intersection called? We were hoping that a flyover bridge over a roundabout had a special name or transpo planner slang -- you know, like SPUI. So we checked with NYSOT spokeswoman Carol Breen -- and, alas, it does not. Of course, that's an opportunity to coin one. Florcle? FlyAbout? Roflyover?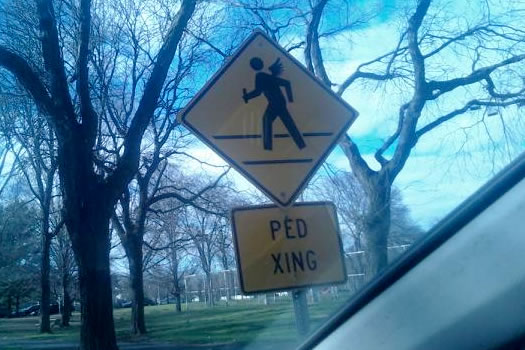 In a bit of a follow up to the the deer cowboy crossing sign from earlier this week, Kerosena sent along this pic of a winged pedestrian crossing sign at UAlbany. (Or is it a hiking angel?)
(Thanks, Kerosena!)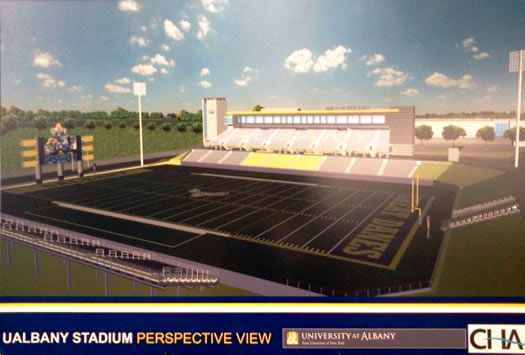 This week UAlbany announced that it's moving ahead with its stadium and sports facilities project, and revealed a few designs. The project includes:
+ A football and soccer facility that will have 4,000 permanent seats, with another 2,000 berm seats and 2,000 temporary bleacher seats. The school says its Division 1-AA football team is currently playing on the same field it used as a club team in 1970. UAlbany moved up to Division 1 in 1999. (Completion expected fall 2013.)
+ Upgrades for the university's track and field facilities. The school says it can't currently host an NCAA event because its facilities aren't compliant. (Completion expect winter 2013.)
+ And a new multi-use synthetic turf field for recreational and intramural use. (Completion expected this fall.)
The entire project is expected to cost $24 million -- of which the school says $18 million will come state appropriations, and $6 million from fundraising. That's downsized quite a bit from the original plan, which included a 25,000 seat stadium and would have cost about $60 million. [Biz Review]
photo via UAlbany Facebook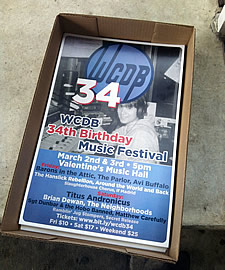 WCDB -- the UAlbany student radio station -- is celebrating its 34th anniversary with a two-day concert at Valentine's March 2 and 3. It has a quality lineup slated:
March 2
Barons in the Attic
Avi Buffalo
The Parlor
Hanslick Rebellion
Around the World and Back
Slaughterhouse Chorus
if Madrid
March 3
Titus Andronicus
The Neighborhoods
Brian Dewan
Sgt Dunbar and the Hobo Banned
Matthew Carefully
Ramblin Jug Stompers
Secret Release
Tickets are $25 for a two-day pass -- $10 for Friday only, $17 for Saturday only.
photo: WCDB
Update: Here's a UAlbany press release about the new fountain design. The firm behind it includes the son of Edward Durrell Stone, the campus' original architect.
Also: that video above will be taken offline on December 12. Another version, which will stay online, is now embedded after the jump.
_____
Check out this awesomely overdramatic video of the proposed concept for the renovation of the main fountain on UAlbany's uptown campus. The music! The heroic sweep!
The only thing missing from the video is movie trailer voice over guy:
"In a world... where fountains only spray water... one fountain had the courage... to light up and spray water..."
[via @patrickdodson]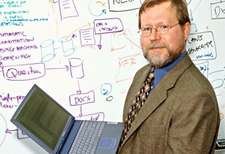 Interesting: a UAlbany research team has gotten a grant to develop a computer game that aims to train people how to recognize their own cognitive biases. From the UAlbany blurbage:
In partnership with the local game company 1st Playable Productions, the CYCLES project will develop a computer game that will teach players how to recognize six common cognitive decision-making biases: confirmation bias, fundamental attribution bias, bias blind spot, representativeness bias, anchoring bias and projection bias. The goal is to reduce players' dependency on bias in real decision-making situations by as much as 65 percent. "The problem is one that psychologists have been working on for a very long time with limited success," said [psychology researcher Laurie] Feldman.
The interdisciplinary team is headed up by Tomek Strzalkowski from UAlbany's College of Computing (that's him on the right, not impressive-looking whiteboard diagrams) and Information and Jennifer Stromer-Galley from UAlbany's Department of Communication.
The $8.7-million project is funded by US Air Force. And arm of the Office of the Director of National Intelligence is involved -- that arm, called IARPA explained earlier this year, why it's looking to these sorts of games: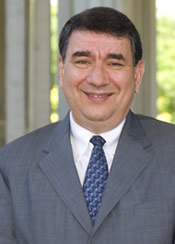 UAlbany announced Friday afternoon that president George Philip is retiring. He had been in the job since November 2007, first as interim president, then in June 2009 in a permanent role.
UAlbany says Philip will continue in the role until a new president is named.
In school's press release, SUNY chancellor Nancy Zimpher called Philip "one of the University at Albany's all-time champions." And it notes that the university's endowment increased 26 percent during his tenure, the school exceeded $450 million in research expenditures last year, it added new student housing, broke ground on a new business school building, and the College of Nanoscale Science and Engineering grew significantly.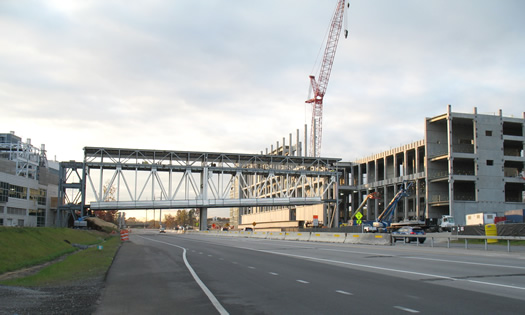 Washington Ave Extension was closed this past weekend for the construction of a bridge connecting Albany NanoTech to its new building, the "NanoFab Xtension," across the road. For the infrastructure enthusiast, a few more large format photos are after the jump.
The Washington Ave Ext/Fuller Road re-alignment project will move Washington to the north so that it routes around UAlbany's College of Nanoscale Science and Engineering campus. The bridge will then span a parking lot for the college.
Seeing the bridge spanning the two buildings made us think back to a joke NanoEmperor Alain Kaloyeros made a few years back in Businessweek about expanding the campus so that he could walk to the Starbucks at Stuyvesant Plaza without going outside. What's a few more bridges...
Earlier on AOA: NANOvember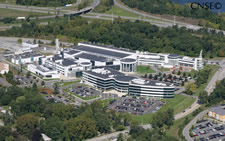 Not content to only colonize the western reaches of Albany, the Nano Empire has also staked a claim to the month of November -- er, NANOvember.
The month-long series of events includes talks, tours, and demos at the College of Nanoscale Science and Engineering. A few of the events:
November 5: CNSE Community Day
Tours of the facilities and hands-on demos for kids. Also: information about the "NanoFab Xtension," the new building going up along Washington Ave Ext.
November 14: CNSE Community Lecture Series featuring Dr. Alain Kaloyeros
The Nano Emperor himself on "the emergence of nanotechnology, its growing impact on all facets of society, and the growing global leadership of CNSE and New York State in the science that is 'leading to the next Industrial Revolution.'"
November 21: CNSE Community Lecture Series featuring Dr. Laura Schultz
"Dr. Laura Schultz, CNSE Assistant Professor of Nanoeconomics, along with Dr. David Hochfelder, UAlbany Assistant Professor of History, will discuss the rapid development of the region's nanotechnology economy. Their presentation will also touch on the initiative's role in building on the Capital Region's strong history of innovation leadership, as well as expectations for how nanotechnology will help shape the region's economy over the next decade."
And there are more. Some of the events have pre-registration, so if you're interested in going it's probably worth signing up ahead of time.
Earlier on AOA: Section of Washington Ave Ext to close Nov 5-6 (for Nano Bridge construction)
photo: University at Albany CNSE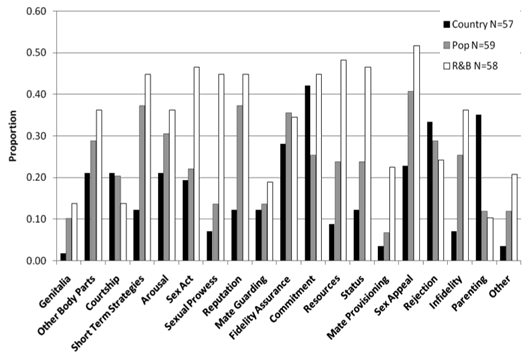 UAlbany professor Gordon Gallup must have the sexiest lab on campus, what with all the research on interpersonal attraction, semen chemistry, voice attractiveness, kissing, and other topics that stick out.
In a paper published last month in the journal Evolutionary Psychology, Gallup and Dawn Hobbs (one of his students, now a UAlbany graduate) report that 92 percent of the songs that charted in the Billboard top 10 during 2009 "contained one or more reproductive messages" -- with an average of "10.49 reproductive phrases" per song.
A content analysis of songs looked for mentions of "courtship, sex, pair-bonding, parenting, fidelity, mate guarding, and provisioning ... along with themes related to long-term as well as short-term mating strategies." (Hey, baby. come over here and let me present my short-term mating strategy. Just for tonight.) "A content analysis of these messages revealed 18 reproductive themes that read like topics taken from an outline for a course in evolutionary psychology."
Are there examples? Oh, there are examples. From the paper's table of "lyric exemplars" (edited):
(You know, we would have thought "disco stick" would have fit in the first category. That's why they're the experts.)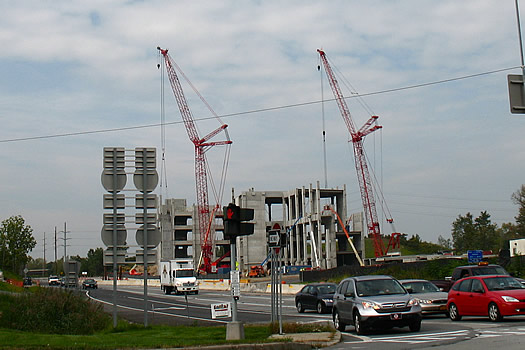 Andrew Cuomo announced today that a consortium of tech companies will be investing $4.4 billion in chip fab research facilities around the state. The Cuomo admin says the research effort will create and/or retain 6,900 jobs -- 800 of them at UAlbany's College of Nanoscale Science and Engineering (CNSE) complex.
You'll recognize many of the names of the corporations involved: Intel, IBM, GLOBALFOUNDRIES, TSMC and Samsung. Said Cuomo this morning at the NY Open for Business conference at the ESP: "These companies could have gone anywhere on the globe ... they're investing right here in New York."
In addition to Albany NanoTech, there will also be investment at IBM in Fishkill, SUNYIT in Utica, and CNSE's facility in Canandaigua.
The state is putting $400 million toward this effort, which the Cuomo admin says will go directly to CNSE at UAlbany -- and all the tools and equipment will belong to the college.
The research will focus on making computer chips from 450 mm wafers. Current technology uses 300 mm wafers, and the larger size offers the potential of cheaper, faster chips. As an Intel exec told the audience today: "[450 mm] allows us to continue Moore's Law in an economic way."
That CSNE building going up at Washington and Fuller in Albany will house the facilities for this effort, and be called NanoFab West or NanoFab X. UAlbany has been coy about the purpose of that building, maybe because it was sitting on this announcement. It's also expected the expansion will house green energy research, including that $400something million solar panel research consortium. [TU CapCon] [TU Places and Spaces] [TU] [CSNE]
It's probably fair to say Cuomo was stoked this morning. As he crowed at one point during his remarks: "We won a very important competition globally. ... Why? Because we are New York. That's why we won it."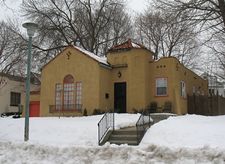 The city of Albany and group of the city's largest employers today announced a new package of incentives to encourage people to buy homes in the city.
The incentives include zero-interest and forgivable loans for down payments and closing costs, and in some cases grants for home improvements.
If this gets more people to live in Albany, great. The city could use more homeowners (as do many of the Capital Region's other urban centers) -- as long as those people really can afford to buy a house . And if it gets more people living closer to where they work, even better -- a short commute pays off in all sorts of ways.
Highlights from the program after the jump, along with the full press release.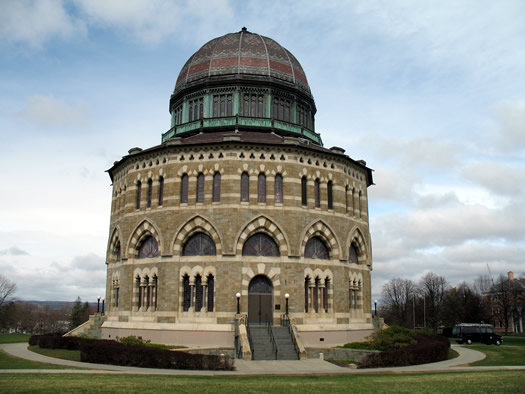 US News released its vaunted college rankings today (not important, of course... unless your school ranked well). Here's how local schools ranked.
(Plus a ranking in which UAlbany tops RPI.)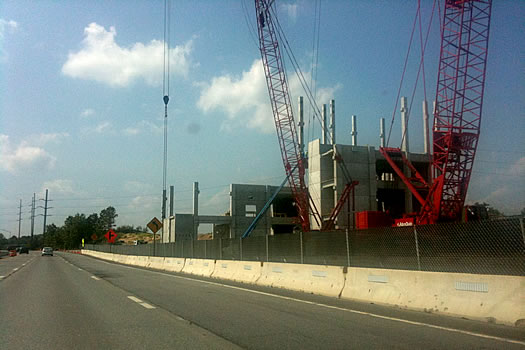 You've probably noticed there's a lot going on at the super busy intersection of Fuller Road and Washington Ave in Albany. What with the hill that's now gone, and the large structure rising in its place, it's hard to miss -- whether you're driving along Washington, Fuller or the stretch of I-90 along there.
Here's what's up...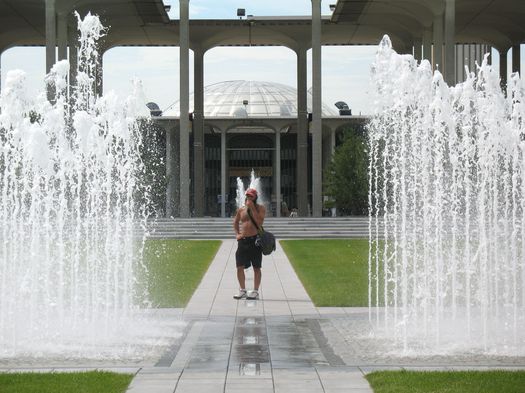 The SUNY system has a $1.3 billion annual economic impact on the Capital District, according to an analysis done by Rockefeller Institute at UAlbany and the University at Buffalo Regional Institute. It figures the SUNY system has a $19.8 billion impact on the state as a whole.
Here's a handful of facts, figures and bits for the Capital District that we pulled out of the report, in a few cases matched up with outside data...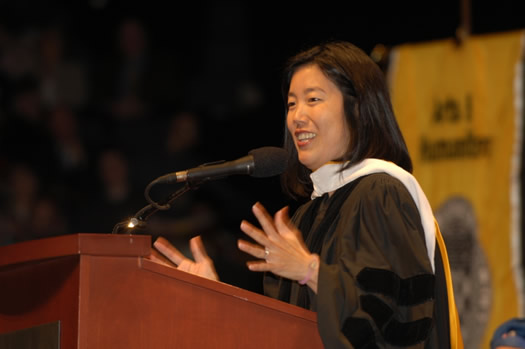 Commencement was this past weekend for the College of St. Rose, the University at Albany, Siena College, and the Sage Colleges. Here are four of the commencement speeches in four lines (or so):
St. Rose: former DC schools chancellor Michelle Rhee
"We should be striving always to be better or we will never be better. Our country needs to regain its competitive spirit." [St. Rose press release]
UAlbany: alumnus, and Wicked author, Gregory Maguire
"Stories start right out with action. Your story starts today. What will you imagine?" [TU]
Siena: Dr. Anthony Fauci, director of the National Institute of Allergy and Infectious Diseases
In referring to George Bernard Shaw's remark that youth is wasted on the young: "Please prove Mr. Shaw to be wrong. You are ready for the world now and the world certainly is ready for you, and needs you." [Troy Record]
Sage Colleges: LouAnne Johnson, the teacher and author whose book became the movie Dangerous Minds
While doing an impression of the main character in her book Muchacho: "You don't get the life you got because of being lucky, or poor, or Mexican. You get it because of the way you think about yourself. Because you think you're a loser, you're going to be a loser. If you think you're going to be a success, you gotta set your intention. Like I used to be afraid of being an intellectual because I thought was going to get my ass kicked all the time. But then I figured that's only in school. When you get out of school, people don't kick your ass for being smart -- they give you money." [Sage Colleges video]
Commencements coming up: Skidmore (May 21), RPI (May 28 [corrected]), and Union (June 12).
photo via the College of St. Rose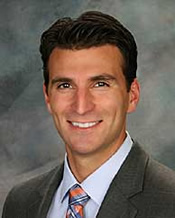 Eric Fisher -- the UAlbany grad who was the guy in the famous Fountain Day photo -- is now an on-camera meteorologist at The Weather Channel. When we talked with him in 2009, he was at WGGB in Springfield, Massachusetts. (He was a really good sport about the photo.)
And based on the search referral traffic we've been getting for his name, he's becoming a viewer favorite on The Weather Channel. Yes, person who googled "eric fisher sexy weatherman" -- we're talking about you.
By the way: we never were able to get in touch with the woman in that photo -- the elusive Tatiana Shvacus.
photo: The Weather Channel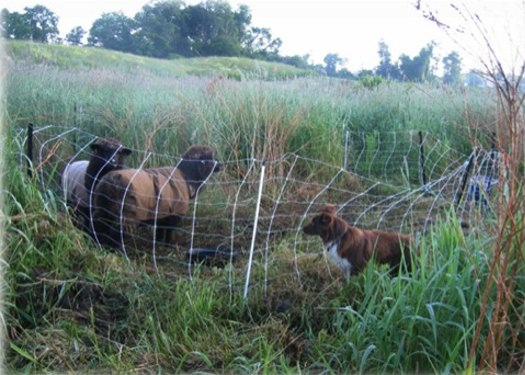 By Liz Clancy Lerner
There's a new (old) way to combat invasive plant species in upstate New York: small flocks of sheep.
Gary Kleppel, a professor of biological sciences at UAlbany and director of the Biodiversity Conservation and Policy Program there, is in the process of setting up a "targeted grazing" project using sheep at Albany's city-owned Normanskill Farm.
His sheep start arriving in a few weeks and then, with the help of students, dogs, and a fancy fence, the sheep get to work -- eating and gnawing at the plants that cause problems for our ecosystem.
Today's chart featuring titillating info of questionable value: this chart comes from the often interesting (really) research blog for the dating service OK Cupid. From the accompanying explanation:
Generally speaking, the more your parents are paying for your education, the more horny you are. If only Freud were still around to help us understand; instead we have psychology majors, those Adidas shower sandals, and darkness.
You can think of the dotted best-fit line as dividing the good sex-ed values (above the line) from the bad ones (below). The line also gives us a handy sliding scale: given a 36-week school year and the average partner, every $2,000 spent on your college tuition is an extra time you could be having sex that year.
And, from this perspective, UAlbany turns out to be an excellent value.
This is from a post titled "10 Charts About Sex," which happens to be an accurate description of its content. (By the way: that dot way up in the right corner -- Sarah Lawrence.)
chart: OK Cupid

UAlbany student Dan Patterson is an avid cyclist who's biked across South Africa, England, Scotland, France, Spain and much of the U.S.
His next trip: Central Asia. After graduation, he and another recent UAlbany grad -- Marta Grzegorek will spend six months biking from Istanbul to Shanghi, that's about 5,000 miles.
But this time, cycling just didn't seem to be enough.
So Dan and Marta will be stopping in towns along the way in an attempt to help people solve social and environmental problems.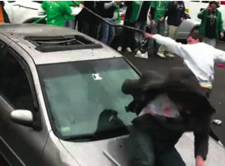 The Albany Police Department has pulled still images from the kegs and eggs riot video and posted them in an effort to identify the alleged rioters. The poster is embedded after the jump.
Said APD chief Steven Krokoff in a letter that accompanied the pics:
The Albany Police Department recognizes that we as a community have an obligation to the colleges, universities and the citizens of Pine Hills to hold those individuals accountable for their actions. Working together to meet this obligation is an important step in demonstrating to the entire nation that a small group of individuals cannot escape their responsibility for tarnishing the name and reputation of the City of Albany, residents, and college and university students.
UAlbany says students involved in the riot could face suspension and expulsion. [TU]
Reminder: the neighborhood cleanup being organized by UAlbany students is this Friday.
By Akum Norder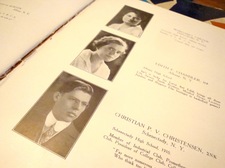 Back when UAlbany was the New York State College for Teachers, the following poem appeared in the 1918 yearbook ("The Pedagogue"), with a notation suggesting that it had fallen out of a particular student's book: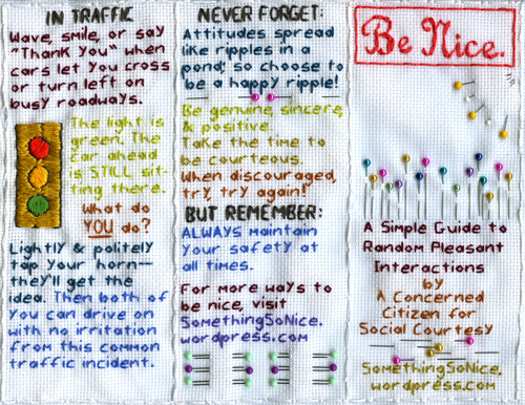 By Liz Clancy Lerner
Jen Hunold's a firm believer that you get back what you put out. So much so, in fact, that she created Be Nice. -- a project about basic social courtesies.
Jen's a visual artist who has an MFA from UAlbany. She's used embroidery to create brochures and post-cards that you can download and hand out to kindly remind people that smiles brighten bad days.
It was one of those frustrating bad days that prompted the idea for Be Nice.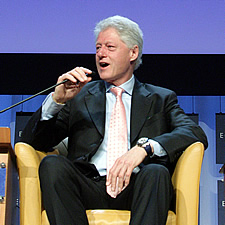 Bill Clinton is coming to UAlbany as part of the school's World Within Reach Speaker Series. The former President will be speaking March 2.
The first mention we saw of this event came via the Albany Student Press Twitter feed. UAlbany Student Association president Justin Wax Jacobs confirmed the appearance via email. (The SA organizes the speaker series.)
Previous events in this series have included Colin Powell, Barbara Walters and a debate between Howard Dean and Karl Rove. These events have been open to the public (a pre-registered ticket was required).
We'll follow up when there's info about the Clinton appearance.
The 42nd President was in the Capital Region just recently -- he made a brief stop in Saratoga in November to campaign for Scott Murphy.
Update: Clinton will speaking at SEFCU Arena on the uptown campus. Registration starts February 1. It's open to "UAlbany students, faculty, staff, and alumni."
Earlier on AOA: a whole bunch of stuff about Barack Obama's Schenectady visit
photo: Flickr user World Economic Forum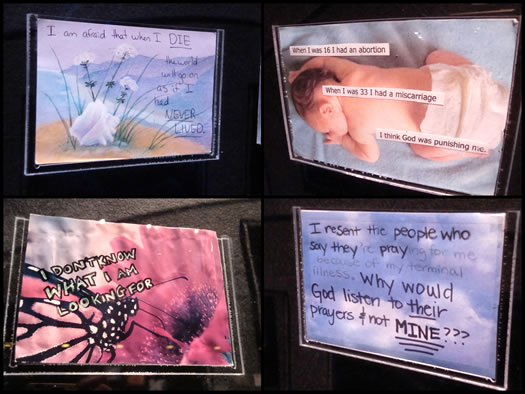 By Akum Norder
"In my dreams, God exists and is not a total bastard, and s/he makes my son well and gives him back to me."
"I found God and I am happy. But I am scared to let others know that."
"Even though I'm a scientist ... I still believe in miracles."
"I hate my parents for raising me in a religion that taught me to hate myself."
"Post Secret: Confessions on Life, Death, and God" -- which opened at UAlbany on Wednesday -- does what good art exhibits should do: give you something to think about.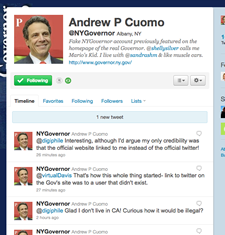 UAlbany nanoscience grad student Nick Fahrenkopf noticed this past weekend that the Twitter account originally linked to on Andrew Cuomo's official gubernatorial site didn't exist. So he created the account. We go to NYT for the rest of the story (links added):
And Mr. Fahrenkopf's first few Twitter messages seemed right out of the governor's press office, providing links to the first executive order that Mr. Cuomo signed on Saturday, the transcript of his inaugural address, and a Web page to enter the lottery to receive tickets to the State of the State address on Wednesday.
But the tone eventually got less statesmanlike, as the subjects veered toward his dislike of the Executive Mansion (not enough parking for his muscle cars), possible staff appointments (including his predecessor, David A. Paterson, to write jokes for his speeches); and plans for the next snowstorm (shoveling people out in Albany, Ã  la the Twitter-friendly mayor of Newark, Cory A. Booker).
Of course, word got around that the account wasn't actually Andrew Cuomo (if only). But it was (and continues to be) fun. And as Nick tweeted (on his own account) yesterday: "To be fair- Cuomo has his hands full. There is a lot to be done. But don't do Web/Twitter/Social Media half ass."
Could the fake world already be a view into the real world? Because Fake Shelly Silver is already annoyed with Fake Andrew Cuomo.
By the way: the real Andrew Cuomo Twitter account is @nygovcuomo.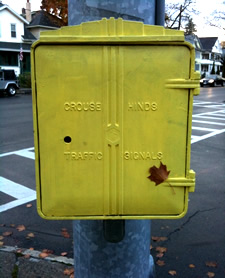 Interesting: Sanjay Goel, a UAlbany professor, has gotten a $378,375 grant to study how traffic light systems might be designed to produce emergent behavior. In other words, could traffic lights self-organize -- like ant colonies -- to enable better traffic flows.
From the press release:
Goel believes that each traffic light, like each ant, should make its own decision to communicate with the next light. That way, a driver crossing the intersection at midnight wouldn't have to wait for long minutes at a red light while there is no other traffic. ...
"The goal is to develop self-organizing algorithms and conduct simulation and modeling that would involve selection of intersections in Albany to test some algorithms," said Goel. "The focus of the study is to understand the limitations of this approach and find out where such techniques can fail or under what conditions we may get bottlenecks or chaos in traffic," he said.
Goel is looking for just the right intersections. "We will pick a variety of places where there is fast-moving traffic in the city," he said.
If someone can figure out how to make the traffic lights on Western Ave work together so as not to induce road-rage-levels of frustration in drivers along that stretch -- well, that person would deserve some sort of prize.
By the way: Have you stood next to one of the old traffic signal boxes around Albany (pic on the right)? If you listen carefully, you can hear the parts moving in there as the lights change.
[via @omarjpeters]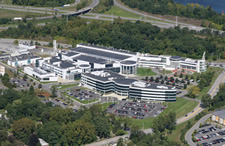 David Paterson and bunch of other top state officials were at Albany NanoTech today to announce that Sematech -- the semiconductor research consortium -- is moving another one of its arms from Austin to Albany. (This had been simmering for a while.) The move will reportedly bring 100 jobs and $100 million in investment ($20 million of that public). [Paterson admin] [TU]
When the transition is complete, Sematech will have moved all of its operations from Austin to Albany. Put that in your breakfast taco.
While the jobs and the investment would be nice on their own, the hope is that this sort of project will spur related development here. For (a big) example, GlobalFoundries was attracted to this area by the semiconductor research center at UAlbany. And then that related development attracts its own related development and so on and so on and eventually there's a cluster. And then Austin will start looking to us for inspiration. (OK, maybe not that last part. Yet.)
All together, there's now been more than $6.5 billion worth of investment at Albany NanoTech.
photo via Albany NanoTech

The Siena and UAlbany men's basketball teams released their non-conference schedules this week. And both schools have lined up some quality, big name competition.
Both schedules are after the jump. A few of the at home highlights:
UAlbany November 12 vs. Cornell (Sweet 16 in the NCAA tournament last season)
Siena November 23 vs. Butler (you know, the runner up in last season's national title game)
Siena December 22 vs. Georgia Tech (against old coach Paul Hewitt)
Also: The Siena-UAlbany game will be December 4 at the TU Center.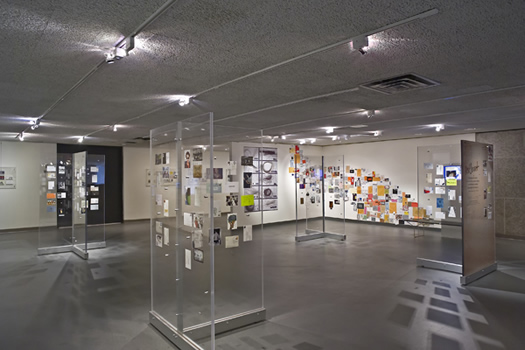 Here's something to look forward to: PostSecret, the post card confessional web series, is bringing one of its touring exhibits to UAlbany. The site's exhibit schedule reports it will be at UAlbany's performing arts center from January 19 to February 11.
PostSecret describes itself as "an ongoing community art project where people
mail in their secrets anonymously on one side of a postcard." The cards are often creatively decorated or illustrated. Among the recently posted secrets :
"I'm 25 and finally in a loving, committed relationship. It just happens to be with a married couple."
"I'm convinced that being a Mets fan has taken years off my life!"
"The romance of being with a pilot has worn off. I want my own adventure."
"We haven't been dating long, but I constantly daydream about our Star Wars theme wedding."
The site started in 2004 -- and quickly became very popular. Material from the site has since been turned into four books.
(Thanks, Jessica R!)
photo via International Arts & Artists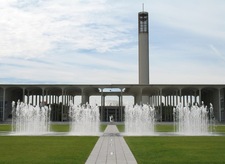 The Princeton Review released its annual college rankings this week (party schools, reefer madness, etc).
Here are the lists Capital Region schools made it onto...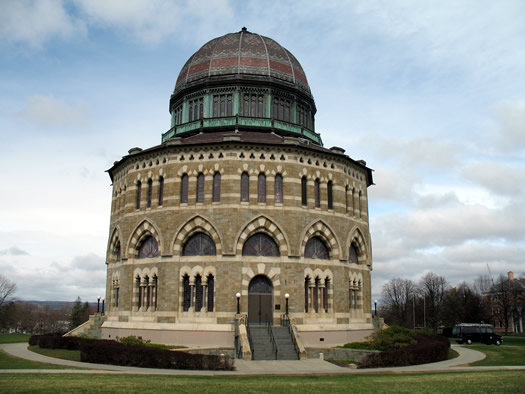 An online service called PayScale has ranked colleges based on "return on investment."
Here are how the schools in the Capital Region stacked up:
Oddly, neither St. Rose nor Russell Sage Colleges were on the list of 852 schools.
Businessweek has the same rankings posted with a few more categories.
Here's the methodology, which is worth skimming. In short: the numbers were calculated using the 30 year median pay for a 2009 grad with a bachelor's degree, in a full time job.
MIT was ranked #1. The highest ranked public school was UC-Berkeley at #16.
(Thank, Fred)
Earlier on AOA:
+ Skidmore, Union, RPI among nation's most expensive
+ Capital Region college tuition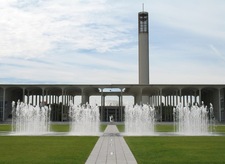 UAlbany president George Philip has the largest annual pension benefit among retired state and local government employees, according to figures published today by the Empire Center. The annual total: $261,037.
Philip racked up the pension working for the New York State Teachers' Retirement System between 1971 and 2007. He eventually served as chief investment officer and executive director of the fund that was then worth $105 billion, according to his UAlbany bio.
The Empire Center's SeeThroughNY database reports that Philip made $282,906 last year as president of UAlbany. That made him the fourth highest paid employee at the university (Alain Kaloyeros topped the chart at $734,353).
The think tank added pension data to the database this week. The average annual pension benefit for people in the system that includes Philip is $25,947, according to the Empire Center.
[via the ASP]
Earlier on AOA: RPI's Jackson tops compensation chart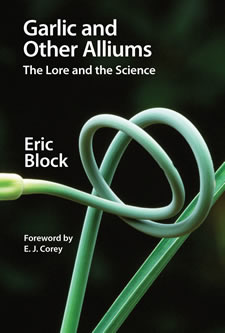 The work of UAlbany chemistry professor Eric Block is the main dish in a NYT piece today by Harold McGee, the creme de la creme of food science writers.
Block is an expert on alliums -- that is, plants such as onions and garlic. From McGee's piece:
"It's still astounding to me what happens when you cut or bite into an onion or a garlic clove," Dr. Block told me in a telephone conversation last month. "These plants originated in a very tough neighborhood, in Central Asia north of Afghanistan, and they evolved some serious chemical weapons to defend themselves."
Their sulfur-based defense systems give the alliums their distinctive flavors. The plants deploy them when their tissues are breached by biting, crushing or cutting. The chemicals are highly irritating, and discourage most creatures from coming back for seconds. They kill microbes and repel insects, and they damage the red blood cells of dogs and cats. Never feed a pet onions or garlic in any form. ...
Dr. Block explains that different alliums stockpile different sulfur chemicals to make their weapons, and this accounts for their varying flavors. The stockpiles themselves are inert, but when the plant's tissues are damaged, enzymes in the tissues quickly convert the sulfur compounds into reactive, stinging molecules.
There a bunch of interesting bits in the article -- whether you cook, or just eat.
Block wrote a recently-published book about alliums, Garlic and Other Alliums: The Lore and the Science. The book blurb says it "outlines the extensive history and the fascinating past and present uses of these plants."
Block co-authored a 2007 paper in the Archives of Internal Medicine that reported the neither raw garlic nor garlic supplements appeared to have clinically significant effects on cholesterol levels in people.
[via @ualbany]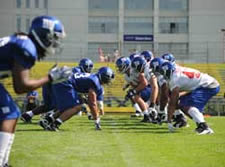 The New York Giants announced today that they'll be back at UAlbany for training camp again this summer. The agreement also includes an option for the team to train there in 2011 and 2012.
Camp runs from August 1-20.
While the practices aren't exactly what we would call exciting, if you're a football fan it is kind of cool see the team up close. Just watching on TV it's hard to get a sense of how remarkably big and fast these guys are.
The Giants have trained at UAlbany since 1996. Fan attendance at last year's camp was 46,960.
[via @AndrewCatalon]
photo via NY Giants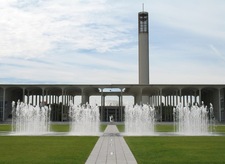 Check it out: a guy named Neil Roche has recorded a song about being a student at UAlbany. A sample verse from "I love SUNY":
I wanna go to SUNY for the rest of my life
Where I can walk to Pine Hill, get Keystone Light
I can hit up Bogie's, the Abbot or Mike's
Probably go to Chubby's if it's a week night
You are not us, not even close
F*** SUNY Binghamton and SUNY Buffalo
Chillin' on Hudson, that's where my man lives
Kept blunts on Quail Street, pizza on Madison
Don't eat Chartwells, it gives you the runs
I swipe my munch money, unlimited funds
Four years in no time, can't really believe it
Time of my life and I don't really want to leave this
Later on, he says he might go "Van Wilder" and just stay for like eight years.
Update: As Kevin points out, this appears to be an homage to, or parody of, the Asher Roth song "I Love College."
Curious about Roche, we looked for more about him. According to what appears to be his Facebook page, he's a sociology major from out past Binghamton. Does anyone know more about his work? Please share.
We also found a video of Roche reading slam poetry at Busboys and Poets in DC earlier this year. The clip is embedded after the jump.
[via @patrickdodson via @katieanello]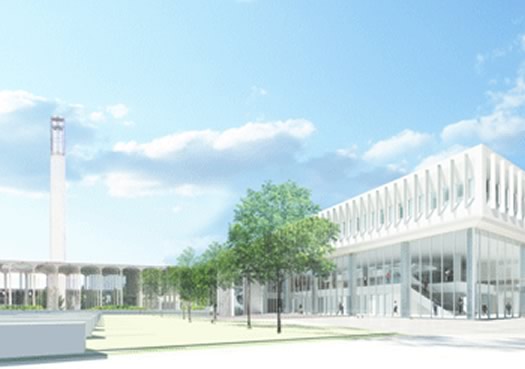 UAlbany revealed the design for its new $64 million School of Business building. Of course, this being 2010, it's not just a building -- it's "a hub of learning and innovation in commercialization and entrepreneurship for business students and professionals throughout the Capital Region and New York State."
The building will sit along the main campus entry and the design, according to a release, "preserves the modernist formality of the campus's orthogonal aesthetics in a more modern interpretation." It also will apparently incorporate eco-friendly elements.
Construction is slated to start this summer; the target date for completion is 2013.
Earlier on AOA:
+ UAlbany's walk-through fountain
+ A photo tour of EMPAC
+ A modern building hidden in plain sight
+ A tour of the Massry Center for the Arts
image: Perkins + Will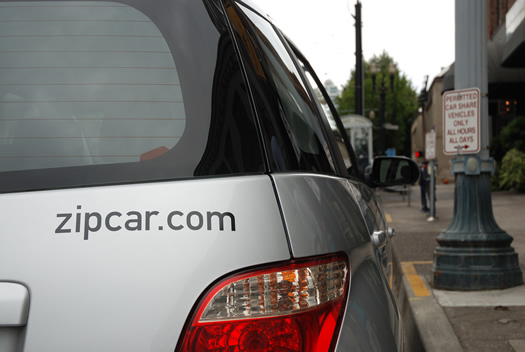 The ASP's Jon Campbell reports that car sharing is coming to UAlbany via partnership with Hertz.
Over the last few years we've heard a handful of people -- online and off -- express their desire for car sharing here in the Capital Region.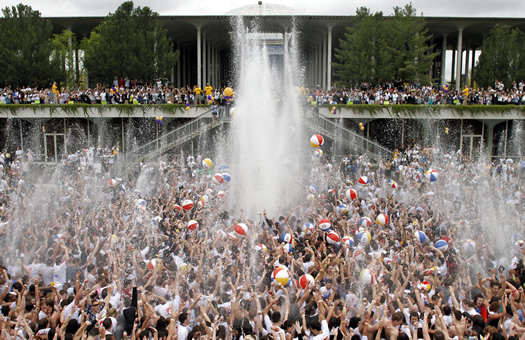 Kayla sent along photos from yesterday's Fountain Day at UAlbany. There are a bunch more in her photostream.
Be sure to check out Patrick's photostream, too -- it includes a bunch of good shots from in the fountain. And here's video from the live stream.
(Thanks, Kayla!)
photo: Kayla Galway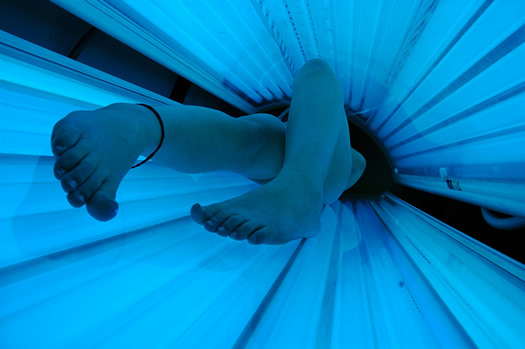 A paper published today in the Archives of Dermatology reports that of 229 UAlbany students surveyed who were tanners, almost 40 percent could be considered to have an "addiction" to tanning.
The study was conducted by Sharon Danoff-Burg, an assistant professor at UAlbany, and Catherine E. Mosher, a research fellow at Sloan Kettering Cancer Center in NYC. In 2006, they surveyed a pool of more than 400 students at UAlbany. [HealthDay] The students were evaluated for indoor tanning addiction using two measures -- a modified questionnaire that's usually used for screening for alcoholism and the Diagnostic and Statistical Manual of Mental Disorders (DSM) criteria for substance-related disorders.
Danoff-Burg and Mosher report that of the 229 student who reported going to tanning salons, 39.3 percent met the DSM criteria and 30.6 the questionnaire criteria for addiction to indoor tanning (about 22 percent met the criteria for both screens). [Reuters] Of those scored as being tanning-addicted, 78 percent said they tried to cut down but couldn't. [LAT]
The authors write: "Further research should evaluate the usefulness of incorporating a brief anxiety and depression screening for individuals who tan indoors. Patients with anxiety or depression could be referred to mental health professionals for diagnosis and treatment."
A small study in 2004 reported that tanning appears to have mood-altering effects. And a 2006 study reported that it appeared that the younger a tanner started, the harder it was to quit.
Earlier on AOA: Dan Nester reported in the Daily Beast that there are more than 800 tanning salons in the greater Capital Region.
[via @UAlbanyNews]
* HealthDay reports it was UAlbany -- the study's abstract simply says it was "a large university (approximately 18 000 students) in the northeastern United States" (that's UAlbany's enrollment). We're checking to confirm. Yep, it was UAlbany. We confirmed it with the university.
photo: Flickr user Evil Erin
WCDB's Ethan Ullman recently interviewed Jimmy Fallon -- about knocking over soda machines on the downtown UAlbany campus, getting booed off the stage at Bogie's and working for Metroland: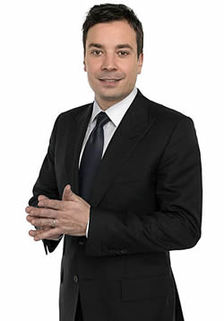 From a transcript on the Albany Student Press:
JF: If you spit salt water into the dollar thing that you put the dollars into, it's just ridiculous. I mean, me and my friends getting a mouthful of salt water and going: (spitting noise). Spitting in the dollar thing, trying to short out the machine.
So we broke into the downtown campus at SUNY and we went into some place that was -- I want to say there were like ten soda machines.
ASP: How many did you steal?
JF: Well, what happened was, it didn't work for some reason. So we were just spitting salt water and nothing worked, and so my friend tried to pull and shake the machine, and it fell on his leg.
So we were like, "Oh my god! What do we do?" And he was like, "Dude, it's broken, I know it's broken!" We're like, "Oh my gosh!" So we limped him out of there and we're running. It was so "Animal House," it was ridiculous. And then he laid in the street. I'll never forget this. It was snowing out, and he laid in the street in Western Avenue, and he called the cops and said that he got hit by a car.
That was so his parents wouldn't find out that he broke into SUNY and tried to spit. It's just the dumbest thing ever. But, that guy's a teacher now, I'm not kidding.
Here's part two.
Earlier on AOA: A whole bunch of items about Jimmy Fallon and his time in Albany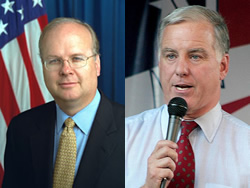 It looks like the Karl Rove / Howard Dean debate at UAlbany April 8 will be open to pretty much anyone who registers. As the event page notes: "UAlbany students, alumni, family, and friends of the community are able to attend."
You do have to register beforehand, though. And be seated by 7:30 pm (the rhetorical engagment begins at 8 pm). Also:


All tickets not picked up at Will Call by 7:30 will be redistributed to anyone who wants to attend the event. There were tickets left over at the previous Speaker Series event, so it is worth trying to get a ticket last minute in case you or a friend doesn't have a ticket/didn't register.
The debate is at SEFCU Arena on the uptown campus.
(Thanks, Amanda!)
Rove photo via Wikipedia | Dean photo by Flickr user Mr Wright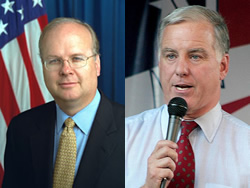 The ASP reports that Karl Rove and Howard Dean will engage in a political mixed martial arts bout a debate at UAlbany as part of the school's World Within Reach Speaker Series. The event is scheduled for April 8.
Details aren't posted, yet. But if this event is like the Colin Powell speech (also part of this series), it could be a tough ticket to get for people not connected to UAlbany. We'll update as we find out more.
It looks like Rove and Dean have participated in a handful of these debates -- last fall at DePauw University and Penn State; and just a few days ago in Portland and at Colorado-Boulder. Politics Daily reports the Rove/Dean fee for Colorado was $56k.
(Thanks, Patrick!)
Rove photo via Wikipedia | Dean photo by Flickr user Mr Wright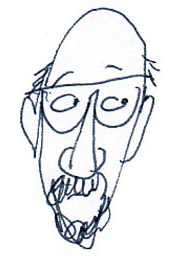 The spring lineup for the New York State Writers Institute is out.
The schedule includes what look like a bunch of interesting talks. Among them: editorial cartoonist Jules Feiffer (that's a self-cartoon on the right), philopsopher Rebecca Goldstein, author Michael Ondaatje and playwright Stephen Adly Guirgis.
All the events are free and open to the public. They start in February.
cartoon: Jules Feiffer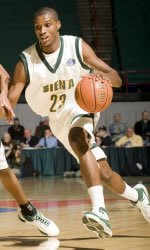 The Siena/UAlbany basketball game is this Saturday. It's probably the biggest sporting event of the year in the Capital Region, aside from the Travers. Pete Iorizzo reports that a bunch of tickets have already been sold -- and the total could top 14,000.
Both teams are coming off losses in the south. Siena fell 74-61 to Georgia Tech in Atlanta this past Wednesday. UAlbany lost at Florida Atlantic 81-65.
Siena, which has been a favorite of hoops pundits this year, would seem to have the clear the advantage in this game. But the Saints might not have Edwin Ubilies (that's him on the right) in the lineup -- he's one of their best players.
Tip-off time for the men's game is 7:30 pm at the TU Center. Robert Lee and Tom Huerter will have the call on Talk 1300.
Also: Pearl Street will be closed from 3-10 pm from Beaver St to Hudson for the game (that's the block right in front of the TU Center).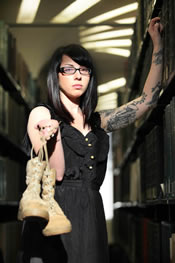 Kate Hoit, a UAlbany student and Iraq veteran, writes about her time in the Army this week in the Albany Student Press:
In the summer of 2004, I got a phone call while waiting tables at the Fountain Restaurant on New Scotland Ave. It was a sergeant from my unit in Schenectady telling me I was being deployed.
I hung up the phone and stood there for a minute. I should've known this was coming.
I picked up the phone and called my parents.
"Hi Mom," I said.
"Katie, your sergeant just called here," my mom said.
"I know, I just talked to him," I said "I'm being deployed to Iraq."
There was an awkward moment of silence. There was nothing she could've said that would've made me feel better. I was a soldier. This shouldn't have fazed me -- but it did.
"You've got to be kidding me," she said through her tears.
"I wish mom. I gotta get back to work."
"Okay, I love you."
I hung up the phone and walked outside. My eyes started to fill with tears as I wondered if I was going to be killed over there.
I remembered the couple that had just come into the restaurant. I walked back in and took their order.
Here's part two of the piece.
Kate also writes a blog: My American-Iraq Life.
photo: Patrick Dodson / ASP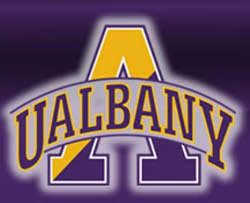 The UAlbany men's basketball team tips off its regular season tonight against Syracuse at the Carrier Dome. The game will be on ESPNU at 9 pm (that's channel 606 on Time Warner digital).
Obviously, this a is a big game for the Great Danes -- it's not every day they play a high-profile team like the Orange. But it could also be a big game for SU. Coach Jim Boeheim has 799 wins in coaching career. Could UAlbany be #800?
It might seem like a done deal. Syracuse is ranked in/near the Top 25. But the Orange lost a bunch of good players from last year's team -- including point guard Jonny Flynn, who was picked #6 overall in this year's NBA draft. And Syracuse just lost an exhibition game to the mighty Dolphins of Division II LeMoyne. So you never know.
Update: Or sometimes you do. The Orange ran away with it, 75-43.
By the way: The Siena men's hoops team opens its season at Tennessee State Friday night.
The Center for Jewish Studies at UAlbany is sponsoring an "an interactive, multimedia" talk this Thursday about the evolution of Jewish delis in American -- or, as the blurb on the event's Facebook page says, "how the 'soul food' that [delis] dished up became a quintessential part of American culture for Jews and non-Jews alike."
The talk starts at 7 pm in the Standish Room in the Science Library on the uptown campus. It's free.
Earlier on AOA: Corned beef at Old World Provisions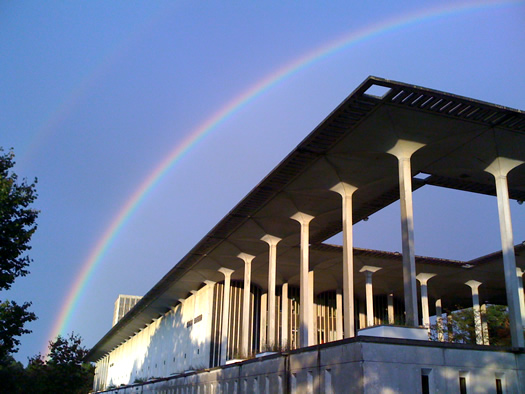 Yesterday's late afternoon rain showers -- and subsequent break in the clouds -- produced a bumper crop of rainbows around the Capital Region.
The local Twitter stream yesterday was full of rainbow sightings -- over the ESP, at RPI, over the county court building in Albany, on Henry Johnson, in Delmar, at Stuyvesant Plaza (a full double arc), at Crossgates, at Colonie Center, and over Central Warehouse.
Barry took the photo above at UAlbany. You can just make out the double rainbow in the upper left corner.
(Thanks, Barry!)
photo: Barry Trachtenberg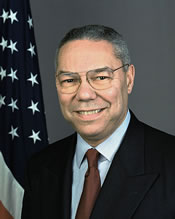 The former Secretary of State and Chairman of the Joint Chiefs of Staff will be the first speaker in UAlbany's "World Within Reach" series on October 10. Powell's talk is titled "Diplomacy: Persuasion, Trust & Values" -- from the blurb on UAlbany's site:
In a compelling presentation filled with humor and anecdotes from years of service at the highest levels of international affairs, Powell, former U.S. Secretary of State, describes the delicate process of forging alliances, bringing people and countries together, and promoting universal human ideals of democracy and peace around the world.
UAlbany's site says "All UAlbany students, parents, alumni, faculty, staff and friends are welcome" to the talk at the SEFCU Arena. It's free, but tickets are required. Registration starts Wednesday -- we're not sure exactly yet how you might go about scoring one, but we'll update when we find out.
A visit from Powell isn't cheap. The Albany Student Press reports that it was told his fee is $125,000.
[via ASP]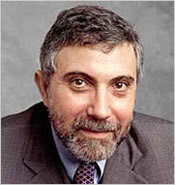 The Fall schedule for the New York State Writers Institute is out. And it includes what look like some pretty great events. A few dates that caught our eye are after the jump.
This year marks the 25th anniversary of the Writers Institute. It was started in 1984 with money William Kennedy won from his MacArthur "genius" award.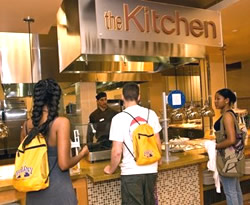 We've joked that we're going to embark on a dining tour of local college campuses, but we're starting to think that we should actually do just that.
First there was Skidmore's renovated dining palace ("hall" doesn't seem to quite cover it) that made the cover of NYT. And now this about UAlbany's recently re-modeled dining hall:
Students enjoy healthy food options at the newly-renovated Indian Quad Dining Hall, including locally-grown fruits, vegetables and grass-fed beef. Students are also encouraged to create their own meals, interact with staff to produce personalized meals and enjoy meals prepared in exhibition cooking displays.
It sounds like eating on the set of a Food Network show.
According to UAlbany's Facebook page, all of the school's dining halls are also now "trayless" -- which is apparently all the rage on eco-conscious campuses these days. Trayless cafeterias reportedly reduce food waste and save water and energy.
photo: Mark Schmidt/UAlbany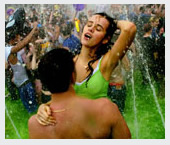 After the TU's (in)famous 2004 Fountain Day photo resurfaced last week, we were kind of curious to find out what's become of the two people in the pic.
Well, we're still keeping an eye out for the mysterious Tatiana Shvachus -- but we found Eric Fisher. He's now a TV meteorologist in Springfield, Massachusetts.
We emailed him a few questions about his memories of that day -- and that picture.
Look what an enterprising web editor at the TU dug out of the archives today: the (in)famous Fountain Day soft-porn photo.
That photo graced the front page of the paper a few years back. We remember doing a double take when we picked up the bundle of papers that morning. And then blushing a little bit.
Anyway, that pic must be like click-through crack.
Update!
Here's the meta-info for the photo:

Times Union staff photo by Michael P. Farrell
SUNY Albany freshman Tatiana Shvachus and second year student Eric Fisher (both center) bask in the cool water during Fountain Day at the State University at Albany, New York Thursday April 22, 2004.
Does anyone know what's become of Ms. Shvachus? Amazingly, a Google search for her name comes up... empty. We have an email in with the Eric Fisher we think might be the photo's Eric Fisher.
Also: as Naomi pointed out, that is an award-winning photo. It won both AP and National Press Photographers Association awards.
screengrab: Times Union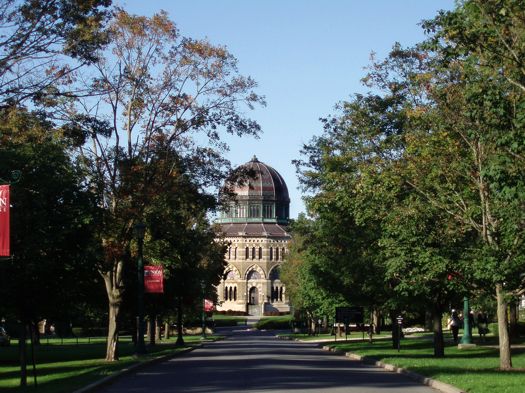 After hearing recently that the cost of attending both Skidmore and Union had crossed the $50k mark, we were curious about how the local colleges stack up when it comes to cost.
So, we looked it up. The list and a few notes are after the jump.
By Jessica Pasko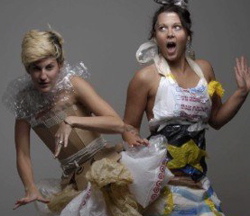 This Friday night at UAlbany models will be strutting down the catwalk in clothing that's just garbage.
Really. It's trash. Actual trash.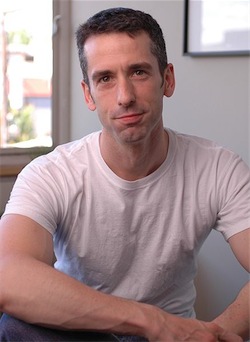 Dan Savage -- of "Savage Love" fame -- will be giving an "educational lecture" at UAlbany Tuesday night as part of the school's "Sexuality Week."
In addition to his weekly sex advice column, Savage has gotten a lot of attention for stirring things up on the political/cultural front -- whether it's trying to infect Gary Bauer with the flu or redefining the term "Santorum" (you might not want to click that last link at the office).
The talk starts at 8 pm in the Campus Center Ballroom. It's free.
[via]
photo: Dan Savage
By Jessica Pasko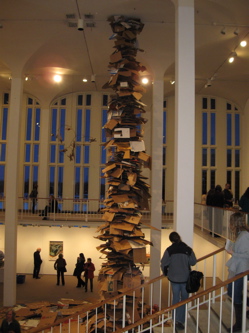 The new art exhibit at UAlbany is kind of trashy.
Literally.
But it's also kind of cool. And it makes you think.


Reports on the status of Kamiar and Arash Alaei have been a bit confusing, but the latest news out of Iran suggests the UAlbany graduate student and his brother have now been convicted of attempting to overthrow Islamic rule in Iran as part of an alleged $75 million US-backed plot.
The brothers, both internationally known AIDS doctors, have been detained in Iran since June. Earlier reports suggested they were convicted several weeks ago, but on Saturday Iranian intelligence officials announced four people were convicted of plotting a "velvet revolution" as part of a CIA plot. Today it was announced that the Alaei brothers were two of the four. Some analysts say the conviction is intended to send a message to Barack Obama about U.S. policy toward Iran.
Kamiar and Arash are now facing prison terms of 1 to 10 years.
Note: the TU's site wasn't loading this morning.
Democrats in the state Senate have worked out a deal with the "Gang of Three" senators who were threatening to side with Republicans in the upcoming leadership vote. As part of the deal, Malcolm Smith will become head of the state Senate (president pro tem), but Pedro Espada will become majority leader (no, it usually doesn't get split like that). Also apparently part of the deal: the chamber won't bring up a vote on gay marriage, which one of the Gang of Three opposes. [NYT] [NYDN] [NYP]
Chuck Schumer is reportedly encouraging David Paterson to pick Kirsten Gillibrand to replace Hillary Clinton. [NYP]
The solider from Rensselaer County accused of killing two superiors in Iraq was found not guilty by a military jury yesterday at Ft. Bragg in North Carolina. The judge had to clear the courtroom after the verdict prompted yelling from the victims' families. [AP/Daily Gazette]
Police say bystanders flocked to the aid of the family hit by a pickup truck on State Street in Schenectady Wednesday. An SPD spokesperson says the accident scene was one of the worst he's ever seen, with little kids "lying in the street screaming for their mother." [Daily Gazette]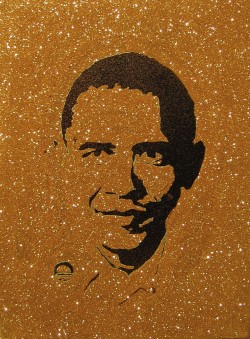 The New York Writers Institute will be hosting the launch of the latest issue of Fence Magazine this Thursday. Not familiar with Fence? From the mag's site:

Founded in 1998, Fence is a biannual journal of poetry, fiction, art, and criticism that has a mission to redefine the terms of accessibility by publishing challenging writing distinguished by idiosyncrasy and intelligence rather than by allegiance with camps, schools, or cliques.

The Thursday event will feature readings from three contributors to the issue:
Ira Sher, who's appeared on This American Life
Edward Schwarzschild, UAlbany English Department Professor
Shelley Jackson, who's described as a "groundbreaking creator of hypertext fiction"
The reading starts at 7 pm in the Standish Room of the Science Library on the uptown campus. It's free.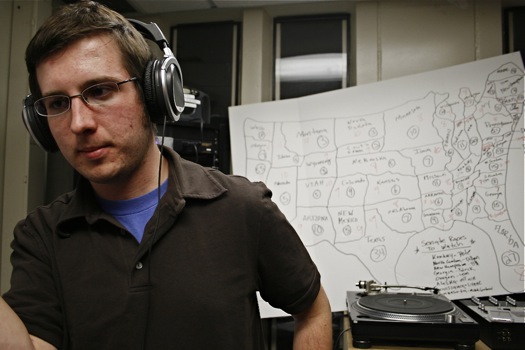 This photo by Patrick Dodson made us smile. We love the fantastically lo-fi map posted in the studio at UAlbany's WCDB radio station last night.
Here's a larger version of the pic.
photo: Patrick J. Dodson
Police say there are still no leads in the murder of UAlbany student Richard Bailey. But another person has said he saw two people on bikes hurrying away from the scene. "Those guys were in a hurry to get somewhere," the neighbor told the TU. A woman driving by the scene said earlier this week she believed the two bikers were somehow involved. The APD says it's looking for the pair, but also says they're not suspects. [Daily Gazette] [TU] [CBS6]
A lawyer for Charles O'Byrne, David Paterson's chief of staff, says his client suffers from "late-filing syndrome." Yes, he really did say that. No, it's not a recognized psychological condition. O'Byrne owed almost $300,000 in back taxes, penalties and interest after not filing a return between 2001 and 2005. Paterson aides attribute O'Byrne's filing problems to bouts of clinical depression. [NYT] [TU]
The number of home foreclosures in the Capital Region more than doubled last quarter from the same period a year before. Even so, the region has one of the nation's lowest foreclosure rates. [TU]
A former Saratoga Springs employee is suing the city for racial discrimination. The man says he was passed over for promotion because he's an African-American. The federal Equal Employment Opportunity Commission ruled in 2007 that the city had discriminated against the man. [Daily Gazette]
Former Schenectady police chief Greg Kaczmarek is scheduled to appear in court today where he will reportedly face charges for his involvement with a drug ring. Kaczmarek's wife and stepson already face charges for being involved with the same operation. [TU] [Daily Gazette]
The media sale price for a Capital Region home was down 2 percent last month from the same period last year. Albany County median prices saw the biggest local drop -- 6 percent to $202,500. [Daily Gazette]
One of three developers pick to submit proposals for the redevelopment of the Harriman Office Campus has dropped out of the process. One of Harriman's board members says tightening credit markets and competition from other tech park developments could slow the project. [TU]
Grandma's Country Restaurant on Central Ave has been sold to the owner of Ralph's Tavern (also on Central). The new owner says Grandma's gift shop will be closing, but says everything else -- including the pies -- will remain exactly the same. [Daily Gazette] [Biz Review]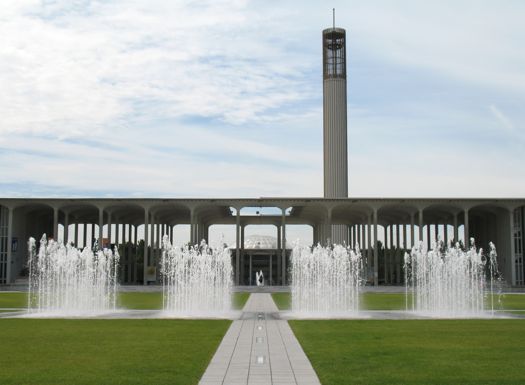 Unigo, a new site aimed at giving prospective college students the scoop on schools, debuted this week. It uses a sort of Zagat-style approach in which students already at the schools write reviews.
So what were the reviews like for local colleges? We picked out some highlights (and lowlights).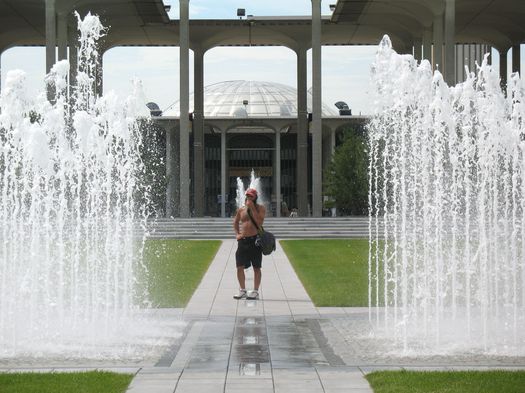 UAlbany dedicated a new "walk-through" fountain this week at the Collins Circle campus entrance on Washington. And, yep, you really can walk through the fountain.
It's basically just a plaza with spouts that shoot water straight up from the surface. There's a sort of runway to follow through the water, but you do get wet.
While we were there today checking it out, a handful of people stopped to take a look. It seemed like the most common reaction was, "Huh?" (Katherine had a similar reaction.)
More pics after the jump.
As if shoveling horse manure all day wasn't bad enough, the New York State Department of Labor says many backstretch workers at The Track are not only not getting paid overtime, they're not even making minimum wage. The labor department says horse trainers, who employ the backstretch workers, are engaged in "widespread violations labor law." [TU]
Two workers for Precision Industrial Maintenance in Schenectady were overcome by toxic fumes yesterday when they stepped inside a tanker truck used to collect raw sewage. Both were taken to the hospital in critical condition. Precision was cited for violating workplace safety rules on a different project earlier this year. [Daily Gazette] [TU]
A plan to turn an apartment building in Troy's Little Italy neighborhood into housing for homeless people with mental illnesses is catching flak from residents of the area. They say they're worried the building could hold back the neighborhood's revitalization. [TU]
Two crime reports from locations you don't normally see them from: a stabbing in Niskayuna and shots fired in Glenmont. [CBS6] [TU]
The Troy police busted 16 men this week during what they've described as an undercover prostitution "reverse-sting." As you might expect, there were some complaints from the busted. One guy says he didn't actually ask the undercover policewoman for, um, service (police say the same guy was arrested on the same charges last year). And another says he had a stick stuck up his nose during the arrest. [TU] [Troy Record]
After having their Schenectady store broken into eight times over three years, the owners of Funn Electronics and Keys World say they're moving back to Brooklyn, where they didn't have any trouble. They say they might stay if the city would allow them to install a metal gate that could be pulled down over the business while it's closed -- but the city doesn't allow them. [Daily Gazette]
Troy native Kim Probst is competing in synchronized swimming today at the Olympics. She's co-captain of the US team. [Troy Record]
It's only Tuesday and we already have what looks like the clear winner for weirdest story of the week.
According to UAlbany campus police, firefighters had to hoist a 330-pound construction worker off the roof of a campus building today after he was stabbed by a co-worker. (CBS6 has video of the effort.)
The alleged stabber has been found. He turned up at a hospital in Troy. Police aren't sure what prompted the incident.
Maybe-funny-only-to-us line from that CBS6 story: "This is something Albany fire trains on regularly and it paid off this morning." They train for removing 300-pound stabbing victims from the top of buildings?
That is some comprehensive training.